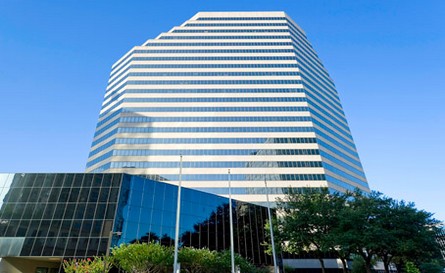 Day Translations, Houston
One Riverway, Suite 1700, Houston, Texas 77056, US
You can find Day Translations' legal and business translators in the United States' fourth largest city. With two million citizens from all kinds of cultural backgrounds, Houston needs a professional translation company that has the gumption to handle the demand. At Day Translations, we offer award winning certified translation services given by professional translators in Houston. No matter what your linguistic needs are, Day Translations is here to help. We work with every language in the world. Just get in touch for more information.
Technical Translations in Houston
Houston is famous worldwide for its biomedical research and aeronautics business, two highly technical fields. Most of the latter generally require technical translations of user guides, instructions, packaging or manuals before their products are ready to be shipped overseas. At Day Translations, we offer high quality certified translation services delivered by professional translators who can make your communication process run faster and more efficiently. Lucky for you, we work with any language pair you need. Just contact us to get your technical translation now!
Day Translations: Member of Greater Houston Chamber of Commerce

Day Translations constantly engages with the business community in Houston. We are proud to be active members of the Greater Houston Chamber of Commerce. We are looking forward to working hand in hand with our Chamber of Commerce as well as with other local organizations to establish ourselves as "the most accurate translation company in the planet". As you'll see, our certified translation services and interpretation work are the best in the country.
Why Day Translations is one of the best in the translation industry!
Day Translations is a member of the American Translators Association. We are convinced that by showing professionalism to our clients at all times and offering them top-notch customer service, we will be a greater success. We guarantee all of your documents will be translated and delivered to you before your deadline every time, no matter how large or complex the documents. Your translated documents also enjoy our 100% life guarantee. You're in safe hands, for our standards for professional translators in Houston are so high that you are assured to have one of the best translators in the field working for you.
If the United States is the melting pot of the world, Houston is the melting pot of the US and a multicultural city. Therefore, professional translation and interpreting services play a major role. There are some interesting facts that you should know about Houston. According to the "Greater Houston Convention and Visitors Bureau", more than 31.40 million people visited Houston in 2008. Furthermore, Houston is listed as one of the top 25 cities for convention, conference and seminar travelers according to the Travel Industry Association of America (TIA).TIA ranks Houston as a top city for general business travelers. Kiplinger's Personal Finance named Houston the No.1 city in the USA to live and work, based on its strong economy, abundant jobs and reasonable living costs. Forbes named Houston one of the top 10 up-and-coming tech cities. Houston ranked as the No. 3 city for Fortune 500 headquarters.
International companies have already chosen for Houston as their business destination. If you are planning to do likewise and you don't speak American English yourself, we are glad to translate your vision into reality and bring to you the finest and most accurate American English language translations.
With over 500 cultural, visual and performing arts organizations, 90 of which are devoted to multicultural and minority arts in Houston, translation of your documents guarantees that you are reaching those individuals directly and professionally in a language they can relate to. Using our translation services, you are improving customer satisfaction, enhancing customer access to your products and services, and increasing sales all at the same time. At Day Translations, we are here to help you accomplish all of your translation and localization needs. We guarantee full satisfaction and accuracy of any translation.
Home to NASA Johnson Space Center, focal point for U.S. manned space flight program.

Houston is reportedly the most air-conditioned place on the earth. The climate is classified as marine or semi-tropical. The average temperature in Houston is a delightful 70 degrees year-round.

More than 60 primary languages other than English are spoken in the homes of Houston Independent School District students.

Houston is second only to New York City for number of theater seats, with nearly 8,000. Houston is one of only a handful of cities to boast resident companies that perform 12 months a year in all four performing arts: ballet, opera, symphony and theater, including the Tony Award-winning Alley Theater.

Unexpected museums in Houston include: The Cockrell Butterfly Exhibit at the Museum of Natural Science, the Museum of Health; Medical Science, the Children's Museum, the Menil Collection and the Holocaust Museum Houston.
Johnson Space Center/Space Center Houston: Houston's top attraction is the official visitor's center for NASA, where simulations allow you to experience what it's like to walk in space or land on the moon. Visitors can also tour the NASA control center.

Minute Maid Park: (formerly The Ballpark at Union Station, Enron Field, and Astros Field) is a ballpark in Houston, Texas.

Heritage Society Museum: is the city's only outdoor, interactive historic museum and park. Nestled in 10 acres of beautiful green parkland.

Houston Arboretum and Nature Center: a 155-acre nature sanctuary 4 miles west of downtown. Five miles of walking trails through forest, meadow and pond habitats.

Byzantine Chapel Fresco Museum: a small chapel featuring Byzantine frescoes of religious images.

National Museum of Funeral History: houses the largest collection of funereal artifacts in the U.S., traces the history of funeral services, displays historic hearses and provides memorabilia from funerals of the famous, such as Dwight Eisenhower, Martin Luther King Jr., John F. Kennedy and Elvis Presley.

Holocaust Museum Houston: this outstanding science museum has a spectacular collection of mineral specimens, a dinosaur skeleton, space-station models, a planetarium, IMAX theater and a six-story butterfly center in which these beautiful creatures land delicately on outstretched arms.

Museum of Fine Arts: The first municipal art museum in Texas is most well-known for its Impressionist and Post-Impressionist art, and also includes Baroque and Renaissance art, African tribal art, a sculpture garden and a teaching wing, where the works of students and top Texas artists are displayed.

La Carafe: wine bar located in the oldest building in Houston, Texas.

Orange Show Center for Visionary Art: A celebration of everyone's favorite citric fruit: art and memorabilia of and about the orange.

Memorial Park: Memorial Park is a sprawling park nestled within a wooded majestic metropolis. Enjoy miles of walking or jogging with friendly Houstonians. You will find this park to be very pleasant indeed.

Saint Arnold Brewing Company: Saint Arnold's is Houston's local, microbrewery and Texas' oldest craft brewery. They have a wide variety of beers including Amber Ale, Brown Ale, Texas Wheat, Fancy Lawnmower, Elissa IPA etc.

Children's Museum of Houston: Hands-on interactive exhibits in the areas of science and technology, history and culture, health and human development, and the arts.