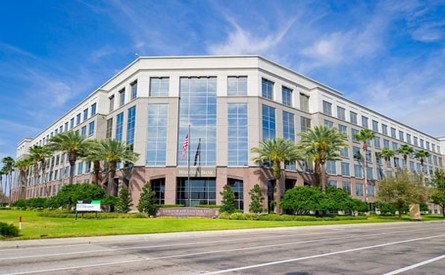 Day Translations, Tampa
2202 N Westshore Blvd., #200, Tampa, Florida 33607, US
Day Translations was born in Tampa in 2002. Of all of the company's many homes, Tampa is it's favorite. With 346,000 people, Tampa is the business city of Florida. We have been offering professional and certified translation services for over a decade, and we have only gotten stronger with time.We aim to become Tampa's translation partner.
If you are a patient or health care provider at Florida Hospital, St. Joseph's Hospital, or Tampa General Hospital, and you need help communicating in a language different from your own, our medical translators are available to help you. Day Translations' medical translators are the best translators in Tampa. Everyone is diligent with their work, and is immersed within the medical field. Every medical institution accepts our certified translation services.
If you are in need of legal translation services, medical translation services, or even immigration services, don't hesitate to contact us today. No matter how large or how small the document, we can be sure to help. With our heart in Tampa, we hope to help as many citizens as possible in any way that we can by being the best translators in Tampa.
Spanish Translation and Interpreting Services in Tampa
Tampa's Spanish-speaking population constitutes a very important minority group. There is currently a high demand for Spanish translations and interpretation services in Tampa, and we aim to cater to that need with professionalism and fair prices.Our certified translation services will accrue validity and accuracy for your work. We offer the best Spanish interpreters and translators in Tampa, and are proud of the fact. Contact us for more information.
Why Day Translations is one of the best in the translation industry?
Day Translations is proud of its highly trained and vastly experienced translators who have the qualifications to provide certified translation services. Our language experts always deliver accurate translations to our clients before every deadline. As members of the American Translators Association (ATA), we maintain the highest of standards for every one of our translations. We take pride in our work and as such we offer a lifetime guarantee that our work will be free from error.
Our goal is to become your first choice in language translation services by delivering outstanding document translations every time. We promise accuracy, privacy, speed and high quality translations.
Strategically located on the West Coast of Florida in proximity to the Gulf of Mexico, Tampa is an ideal location for international business operations. A great business hub with international business expansion, home to Florida's largest port, a large multilingual force, and a rich history, Tampa has become one of the prime destinations for people of all backgrounds. Every year Tampa is placed among the best cities to live.
While its original location was once home to the indigenous tribes, Spanish explorers explored Tampa in the 16th century. While this resulted in violent conflicts, Tampa has since grown into a city with more than 347,645 people in a 170.6 square mile radius. With bodies of water surrounding the city and the tropical climate, Tampa has a vibrant culture with an interesting scene.
The word "Tampa" is an American Indian word used to refer to the area when the first European explorers arrived in Florida. Its meaning, if any, has been lost to the ages, though it is sometimes claimed to mean "sticks of fire" in the language of the Calusa, a Native American tribe. Other historians claim the name refers to "The place to gather sticks".

Hispanic magazine named Tampa the #1 place for Hispanics to live in its 2000 issue, when more than 350 cities were rated.

Tampa's port is now the seventh largest in the nation.

Tampa Bay's beaches are always ranked in the Top 10.

Tampa Bay is the largest open-water estuary in Florida.

Tampa is among the Top 5 percent of U.S. cities rated as the best places to live and work by Money Magazine.

Spanish conquistador Panfilo de Narvaez was the first European known to have visited the Tampa area, on April 8, 1528.

When England acquired Florida in 1763, the bay was named Hillsborough Bay, after Lord Hillsborough, Secretary of State for the Colonies.

Phosphate was discovered in the area in 1883. Tampa is now one of the world's leading phosphate exporters.

Tampa was a major cigar production center. Thousands of Italian and Cuban immigrants arrived in Tampa to work at the factories.

Henry Plant built a lavish luxury hotel in the city in 1883, which is now the campus of the University of Tampa.
Busch Gardens: with dozens of thrilling rides and attractions, ten main stage shows, a wide variety of authentic foods and shops, and a magical children's area, Busch Gardens Williamsburg is the ticket to a world-class adventure. Busch Gardens offers a little bit of everything for everyone old and young.

Lowry Park Zoo: In 2006 the Lowry Park Zoo was rated the #1 Family Zoo in America by "Child" magazine. The zoo has animals of all types in natural enclosures.

Tampa Theatre: a restored classic theatre showing modern independent and classic films in Tampa, Florida. 1926 movie palace is on the National Register of Historic Places and still plays its Wurlitzer organ before shows.

Ybor City State Museum: the Ybor City Museum State Park is a state historic park consisting of the Ybor City Museum, housed in the Ferlita Bakery building (a neighborhood bakery operated by the Ferlita family, Italian immigrants who established the business at that location in 1896), the Casita, and the Garden.

Henry B. Plant Museum: once the Tampa Bay Hotel, this museum focuses on the hotel's role in the Spanish-American War.

Tampa Museum of Art: this museum's impressive collection includes contemporary art as well as Greek and Roman antiquities.

Tampa Electric Manatee Viewing Center: with both state and federal designations as a manatee sanctuary, the Manatee Viewing Center's mission is to educate the public about the Florida manatee and its habitat.

Adventure Island: visitors happily get drenched at this Key West style theme park that boasts 30 acres of wild water rides.

Florida Aquarium: this aquarium features a fascinating array of animals and birds found along Florida's waterways.

Tampa Bay Performing Arts Center: as the largest performing arts complex south of the Kennedy Center, the 335,000 square-foot TBPAC provides an environment for a wide variety of world-class events. It boasts one of the nation's leading Broadway series and is nationally respected for producing grand opera, as well as presenting a wide variety of concerts, performances and events.

Westchase Golf Course: an upscale Par-72 course, Westchase was designed by architect Lloyd Clifton.

World of Beer: Florida's Best Beer Bar. Based in Tampa, It offers 500 Beers, Live Music, and an Incredible Sports Bar atmosphere with the best beer.

Legends Field: spring training home of the New York Yankees.