Today, we'll take you through the details of how to apply for Russian citizenship. Follow the index to learn in-depth about each step of the process. 
This article is part of our How to Get Double Citizenship Guide, so we hope it's helpful to clarify this bureaucratic procedure that can sometimes seem confusing.
Let's begin.
Starting point- Where to go and Sources 
Dual citizenship vs. Russian Citizenship
Residence Permit
Russian Citizenship by Birth
Citizenship through ancestry
Russian Citizenship by Naturalization
Russian Citizenship through marriage
Russian Citizenship through investment
1) Starting point- Where to go and Sources 
We recommend the local consulate as a place to start. Russian embassies can provide you with all the information that you need regarding citizenship procedures and required documentation. You can begin by searching through their website to obtain information online about immigration. 
If you are in Russia, verify everything with your local office for specific instructions regarding your situation. There are also law firms that can help you with the application process. 
2) Dual citizenship vs. Russian Citizenship
It is believed that Russia is one of the few countries that technically prohibits the practice of having two different citizenships at the same time. However, the Russian government has not stated this, officially. Regardless, you should first verify the regulation in your country, to check if their dual citizenship is allowed. 
3) Residence Permit
The Permanent Residence Permit (PRP) is valid for five years and you could renew it as many times as you wish. Although, there are some restrictions for this sort of permit that make it different from citizenship: there are some travel restrictions for PRP holders to Russian cities and territories which are closed. These locations generally have military proposes, and that's why only Russian citizens could access these places.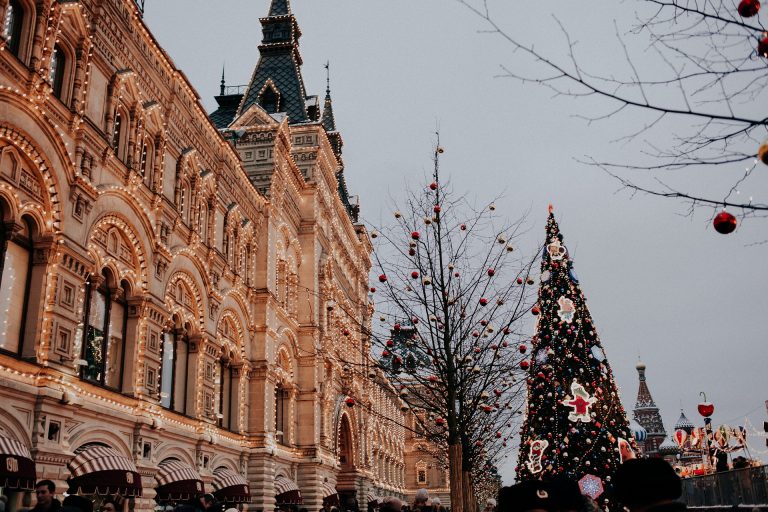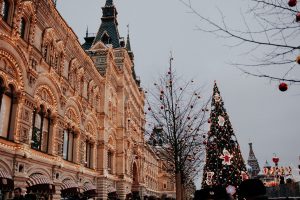 In order to obtain this permit, you must have lived in Russia in an uninterrupted way for at least five years, with the exception of spending a maximum of three months abroad each of those years. 
4) Russian Citizenship by Birth
This is the easiest and most logical way of obtaining Russian citizenship: being born there. Now, according to Article 12 of Russian law regarding citizenship, there are three conditions under which a claim for Russian citizenship by birth would be acknowledged (you only need to comply with at least one of them):
At least one parent is a Russian citizen (in this case, it's not necessary that the child has been born in Russian soil, as we'll see in-depth later on in the article)

If the child was born in Russia out of parents who reside in Russia but are not citizens (or if they're stateless people) and neither of them claims the child's citizenship in another country, then the child can obtain citizenship.

When a child is found in Russia, and both parents are unknown, if none of them presents claiming the child within six months after he/ she has been found, then he/she will receive Russian citizenship.
5) Citizenship through ancestry
This one is very interesting. As the name may suggest, you can follow the so-called "right of lineage" and apply for citizenship if at least one of your parents is a Russian citizen living there. That is the specification marked by article 14 of the Russian Federation Federal Law on citizenship. So, being a foreign national in this scenario, wouldn't be a problem.
What's interesting about this is that citizenship through parents is also applicable if you're born to non-Russian parents, but one of them becomes a Russian citizen, and your family lives in Russia before you're 16. This prerogative is thought for those families who are moving to Russia so as to help them become citizens together all at once. 
6) Russian Citizenship by Naturalization
What you need to know about this process among the rest is that you'll need to be a resident of Russia. Once you hold at least the Temporary Residence Permit (TRP), the process of obtaining citizenship through naturalization can begin, but keep in mind that it could still take a minimum of 2-2.5 years.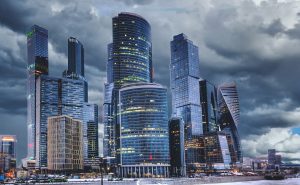 There are some conditions that would make you a candidate for naturalization in Russia, so depending on which–if any–of the following conditions applies to you, you could start this process to receive the citizenship:
If you are a former citizen of the Soviet Union who has been living in a formerly Soviet country. 

If you have a minor child who is a Russian citizen for being born in Russia (under the already explained "right of soil"), and the second parent is either deceased or has lost guardianship over the child. 

If you happen to have a disability that prevents you from working, and you have a "legally competent adult child" who is a citizen of Russia and is willing to act as a sponsor for your application.
Under any of these circumstances, you could apply for naturalization, and (depending on your particular case) you will be required to be in compliance with other documentation like a certificate for high school education that proves the command of the Russian language, or proof of receiving a steady income in Russia. 
7) Russian Citizenship through marriage
This way, you could go through the process a little bit faster. Even though you will still be obligated to acquire the Temporary Residence Permit (TRP), you wouldn't be limited by the annual quota of TRPs that are granted. If that quota has already been met, you can still apply for temporary residence if you are married to a Russian citizen. 
Later on, if you have been married to a citizen of the Russian Federation for at least three years, you'll be able to apply for citizenship through a "simplified" procedure. Meaning? You don't have to wait those 5 years previously mentioned to start the application procedure. You can begin preparing everything you need right after you've obtained the TRP. 
There are two institutions that can receive your application once it's ready to be submitted: your local Federal Migration Service office, or the Russian consular or diplomatic mission located in your home country. 
8) Russian Citizenship through investment 
If you have a business that you want to move to Russia, or you're merely interested in investing in Russian businesses, you could qualify for citizenship if you meet these requirements:
Having owned at least 10% of shares of a Russian business that operates in Russia (in one of the government-specified economic fields) for the three previous years to the year of filing the citizenship application. That business's total share capital must be of 100 million rubles with yearly taxes and insurance contributions of at least 6 million rubles per year.

Owning a business in Russia that's been active for at least three years prior to the year of filing the application. And, paying taxes and insurance contributions to the Pension Fund in the name of the business reaching at least 1 million rubles during those three years.