Companies engaged in global business include global social media platforms in their marketing mix in order to reach more audiences. They acknowledge the effectivity of social media networks to reach diverse consumer groups faster and easier. Companies are able to deliver their brand messages to targeted audiences almost as soon as they are published. With global social media marketing, a small company or a conglomerate has the chance to do business anywhere in the world.
But you should know that global social media marketing is a complex process and may not be suitable for everyone.
________________________________________________________
Before you continue with this awesome article, we want you to know that this is part of our Global Marketing guide, our comprehensive blueprint that will introduce you to all the aspects you need to consider in your strategy when expanding your brand abroad.
________________________________________________________
Global Social Media Penetration
Internet access is getting wider, which means that more people not only look to the Internet for information but are active social media users as well. It is not surprising that people want to communicate with people from other cultures and social media platforms provide them with the tools to get in touch with family, form friendships and forge new relationships. We cannot discount the fact that social media networks are very effective for conducting business as well.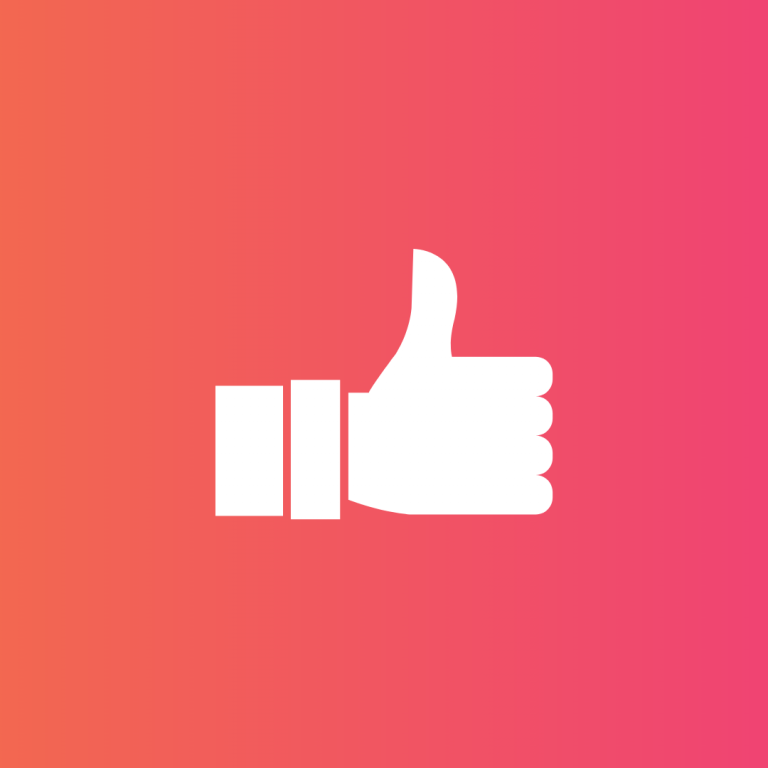 Just how invasive has social media become? In the January 2019 report published at SmartInsights.com, you can learn a lot from the statistics detailing Internet population and penetration and social media usage. Here are a few highlights.
Worldwide, Internet users have reached nearly 4.4 billion, representing a global penetration of 57%. Active social media users are now at 3.484 billion, while those using social media through mobile devices are at 3.256 billion. Mobile phone users have increased by 2% since 2018, reaching 5.1 billion in early 2019.
From January 2018 to January 2019, there was a 9% increase in the use of social media. You'd be surprised to know that the largest penetration ((99%) of social media was in Saudi Arabia, which is far ahead of the 45% global average penetration. In Asia, countries with the highest social media usage are Singapore, South Korea and Taiwan. Lagging behind are the African countries Nigeria, Kenya and Ghana.
Among the prominent global social media platforms, it's still a race between Facebook, which stands at #1 and Instagram, which is doing better in some countries. But there are many indications that YouTube will be one of the biggest competitors of Facebook.
https://www.youtube.com/watch?v=WmConRA5i9c
Users of Social Media Networks
In terms of active users of social media platforms, based on the October 2018 report compiled from Statista, the most popular worldwide are the following:
1. Facebook – 2.2m
2. YouTube – 1.9m
3. WhatsApp – 1.5m
4. Facebook Messenger – 1.3m
5. WeChat – 1.0m
6. Instagram – 1.0m
7. Tencent QQ – 0.803
8. QZone – 0.548m
9. Douyin / Tik Tok – 0.500m
10. Sina Weibo – 0.431m
11. Twitter – 0.335m
12. Reddit – 0.330m
13. LinkedIn – 0.303
14. Baidu Tieba – 0.300m
15. Skype – 0.300m
16. Snapchat – 0.291m
17. Viber – 0.260m
18. Pinterest – 0.250m
19. LINE – 0.203m
20. Telegram – 0.200m
Many reports have been published saying that global consumers find many of their online purchases from social media posts. Many consumers, especially those whose purchasing powers have increased are inspired by others' opinions, majority of which are published on social media. As they want to connect with various products, most of them foreign brands, online purchases are on the rise. And with the continuing increase of Internet penetration and availability of information, most consumers are monitoring brands and trends through their favorite social media apps.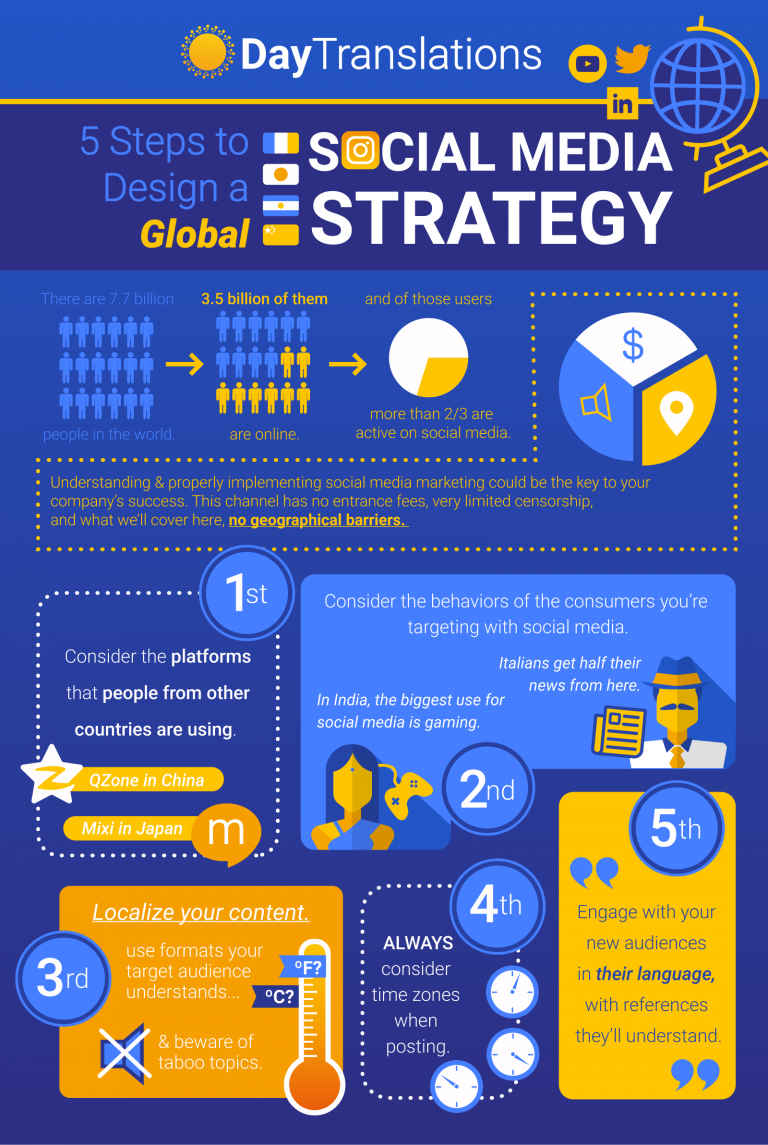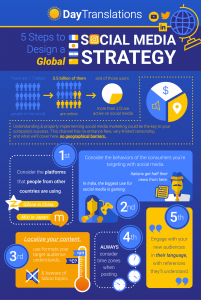 Increasing Brand Visibility
It is very vital for marketers to carefully consider which social media platforms to use to improve and widen their brand's visibility, locally and internationally, based on their potential targets.
You can use the reasons why you need to localize to improve your social media marketing strategies, since they are also affected by the differences in language, platforms, trends and tastes.
To rise above the competition, here are some initial questions you have to answer.
1. Who is the Creator of  Your Social Content?
Establishing a unique voice and brand identity takes time and money. Thus it is important to protect your assets when you go global. You can have your social media content translated into different languages for your worldwide audience. However, it is not always practical to just do a straight translation of your original content into different languages. Localization is essential, but it might not be needed in some countries. For example, German consumers typically use the English page of the brands they follow. Therefore, it is critical to do research to help you formulate a strategy for each target country.
You have to decide whether or not your local community manager has to provide brand-related content. They either draw from their local knowledge of the market or provide them with localized content that is critical to the brand, such as product announcements and advertising campaigns.
It's vital to establish market/consumer engagement guidelines so community managers will be familiar with the product, the tone of voice to be used and the goals for local marketing and so on. The guidelines must be relevant to the global markets you intend to reach but you should also give them the flexibility to adapt the communication to local situations.
Find out if you need to work with local influencers in all the markets you are targeting. There are countries where local influencers will be of great help, while in some markets, your local managers and your localization partner can be more helpful in providing you with the resources to engage with local audiences. What is critical is to be responsive to each market's needs.
2. Which Social Media Platforms to Use
You might be aware only of the social media platforms commonly used in the United States. However, there are more social media networks outside of your home country. Research is very important when you are planning to do global social media marketing. You should be aware that Facebook is banned in China but consumers in Macau and Hong Kong are able to access the platform. If you're targeting Chinese consumers, be sure you have an account on WeChat. If you're marketing to Germany, the most popular for recruiting and B2B activities is XING rather than LinkedIn. The most popular in Russia are homegrown platforms Odnoklassniki (OK) and VKontakte (VK). Naver and YouTube are the two most favored sites in South Korea.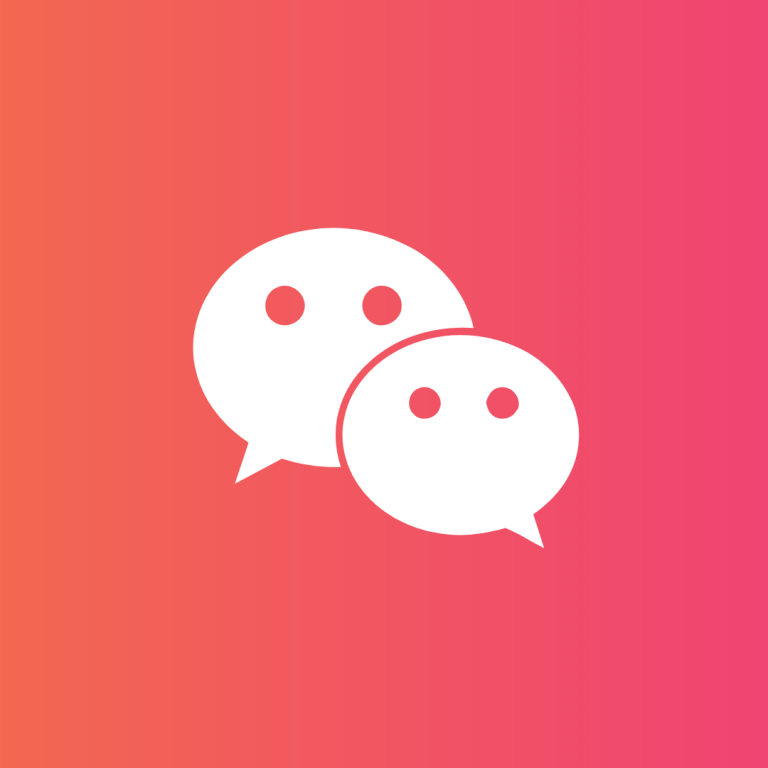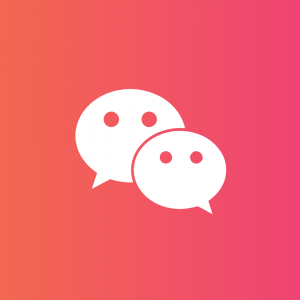 Aside from knowing the most popular social media platforms in the target countries, it is essential to know the cycle of daily usage, so you can time your social media content postings correctly. In France for example, most users log on to Facebook in the morning. But during the middle of the day most of them are on Instagram and Twitter. So, if you want to increase awareness and visibility, incorporate consumer behavior into your global social media marketing strategies.
3. What Type of Social Content to Create for the International Audience
Your global social media marketing strategy should consider the differences in taste among consumers.
It is cost-efficient to work with a professional localization partner to translate your social media content. But it does not hurt to understand what global consumers prefer. Content is very regulated in the UAE, so it is vital to understand their cultural and religious values. Chinese consumers want personalized content that will help them communicate quickly with the brands they like. Japanese consumers use YouTube often, so creating video content will ensure that you catch their attention. You can hit most German consumers with link, data and quotes instead of great pictures.
Localizing your original content remains important, but you have to understand that in some countries, it is better to create new content that will fit the social media platforms they prefer.
––––––––––––––––––––––––––––––––––––––––––––––––––––––––––-
Expand your brand internationally with the power of Global Social Media services
––––––––––––––––––––––––––––––––––––––––––––––––––––––––––-
Building Your Global Social Media Marketing Strategies
To make your strategies robust and solid, here are a few more pointers. Consumers today want to be closer to the brands they want to purchase and businesses have to ensure their presence on different social media platforms worldwide. In doing that, they also have to consider the preferences of each group of consumers. Just like applying marketing
strategies using the traditional approach, full understanding of attitudes and behaviors of consumers on social media and knowing how to cater to them will bring you the greatest of benefits.
1. Assessment and Evaluation
We've already established that global social media marketing is complex. So before you go full blast, start by assessing and evaluating your present situation. Determine which countries you want to reach. Check your social media accounts and track the conversations regarding your product or service. Audit the performance of the social media accounts you currently own.
This process takes time. You need to know how weak or strong your brand stands in social media. It is critical to determine where you are right now. You have to know what works, what is not working and what should be done.
Use free tools to track conversations about your product worldwide. If you have the resources and you need additional data, you can use paid platforms. Be sure to have the right people to correctly interpret the information you have acquired. Take particular notice of the words commonly used in relation to your brand and segregate them by country. Native speaking translators can help you understand the local conversations, especially their context.
2. Know Your Target Audiences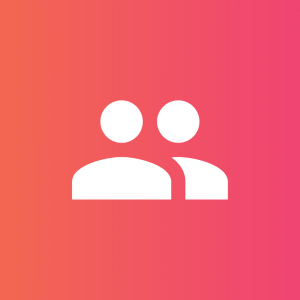 Analyze the metrics you have gathered for each country you are targeting. You have to understand the demographics of each market. Provide content that you can use as a survey tool to find out what they want from products similar to your brand. You will be amazed at the amount of useful and relevant facts you can gain from user-generated content. The valuable information you get will help you market more effectively to particular consumers.
3. Be Sensitive to Time
Since you are targeting global audiences, it is vital to be sensitive about the time difference. Know the local time so you can post content at the most convenient and effective time of day. Your local community managers should know the most effective times to post specific content to maximize their visibility. Ensure that they are aware of the local times when posting time-sensitive announcements and information.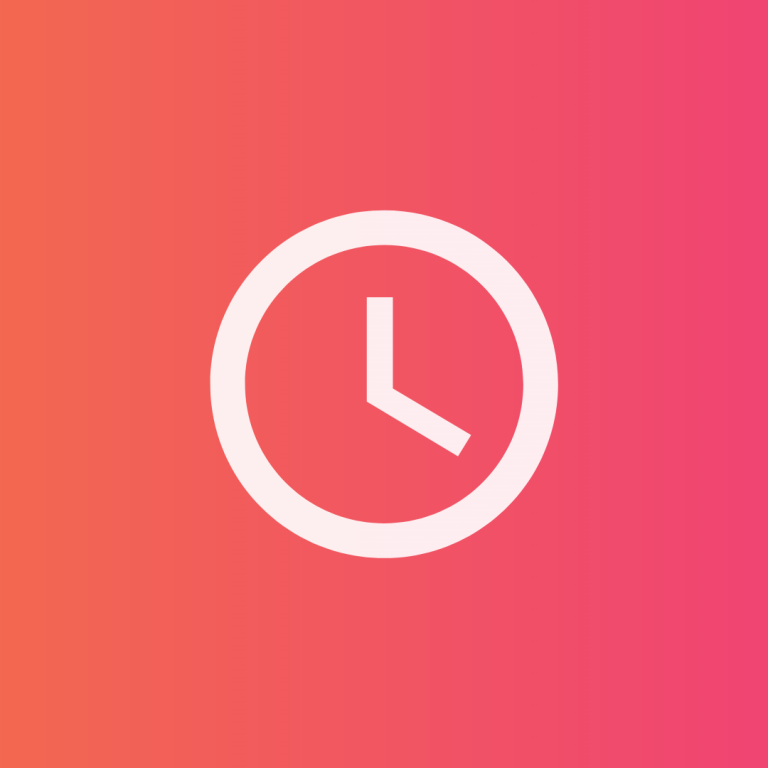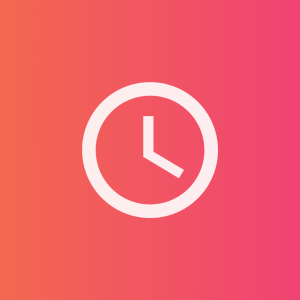 4. Do Not Forget Holidays
This is connected to item 3. Your posts should be relevant to each market, particularly when the content mentions a holiday (local or international). See to it that your editorial calendar is well coordinated so you can time your holiday posts at the right moment. For example, many countries celebrate Mother's Day on the second Sunday of May. But in Norway, it is observed on the second Sunday of February. In several countries in Eastern Europe, Mother's Day is celebrated on March 8. In many Middle Eastern countries, the event is honored during the spring equinox. It is very important to customize your content for local consumers to ensure conversions and loyalty.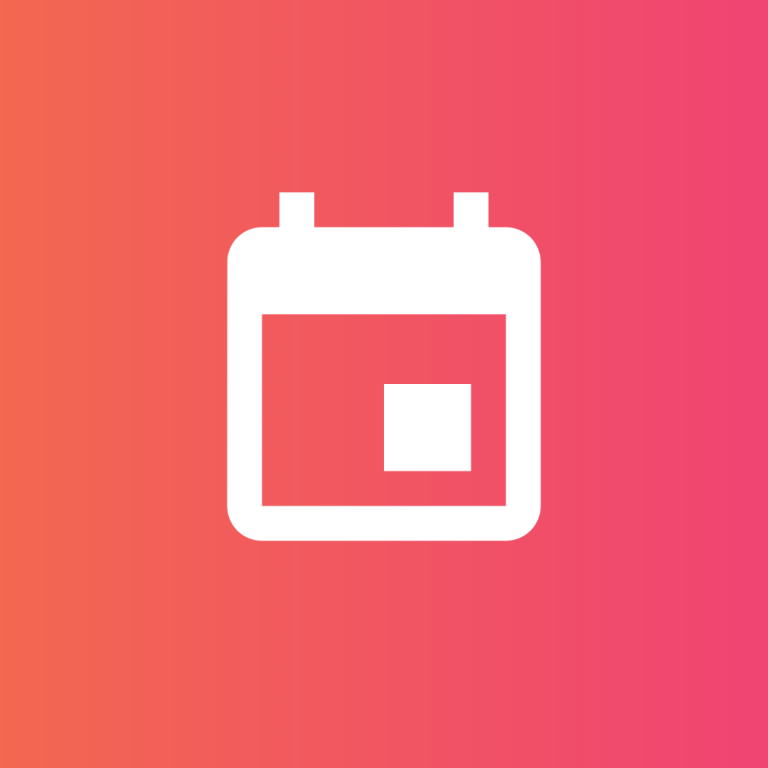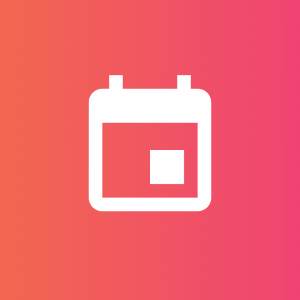 We hope this guide will be of practical use to you as you embark on your global social media marketing. Aside from the tips above, your competitors are also using social media, thus it is essential to analyze their social media presence, their activities along with their strengths and weaknesses. The most important thing to ensure success is research. See to it that you understand the features of each social media platform and the statistics available from industry research organizations.
Your Best Partner for Global Social Media Marketing
You do not have to second-guess who should be your partner for global social media marketing. Day Translations, Inc. is right here, ready to help you navigate the complexities of social media marketing with our experts. Localize your social media content with the help of our native speaking professional translators who live in-country. They are available anytime, anywhere you are in the world, as we are open 24/7 throughout the year. Just give us a call at 1-800-969-6853 or send us an email at Contact us and let's discuss what you need.