Uber Technologies, Inc. was founded in San Francisco, in March of 2009. Eleven years later, the company is active in over 900 cities, with millions of users relying on their ridesharing app every day. But, how did get so big? What was Uber's international expansion process like? And, what can entrepreneurs learn from it? 
The first city outside the US that Uber expanded to, was Paris. The company's app started working in Paris in September of 2011. Fittingly, that's where the company's founders, Travis Kalanick and Garrett Camp, got the idea for Uber. It was as simple as attending the LeWeb annual conference and having issues trying to get a cab.
While Uber's global expansion strategy would eventually become smooth, fast-paced, and unstoppable, that first city was quite a feat. As Mina Radhakrishnan, Uber's first Head of Product said in a blog post:
"At Uber, we launched our first international city, Paris, in 30 days. There was a lot of manual work to continue launching in other countries and languages while we didn't have a core set of international systems  – we had to charge everyone in US dollars for several months. In parallel, we built out the foundations and kept moving pieces onto the new infrastructure, which allowed Uber to keep momentum and still scale."
Fast Growth, Targetted and Planned
Like most startups, as a technology company, Uber had to strike the right balance between meeting expectations for fast-paced expansion and carefully planning such a high-risk process. Uber's global expansion was based in a locale-by-locale approach, which truly is the only approach possible.
One can't get everywhere at the same time, regardless of one's budget. Every locale demands specific research and a rethinking of the brand and of the product. Every locale is a test and, just like it happened at Uber, each locale teaches a lesson. And that lesson helps us streamline future expansion.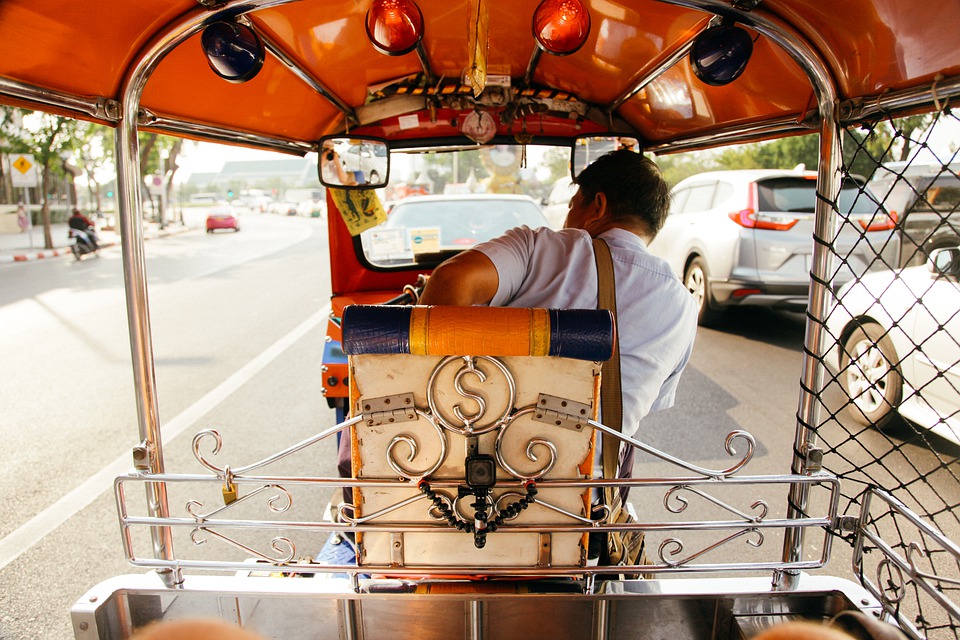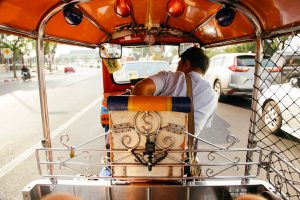 There are many aspects of Uber as a business that entrepreneurs should take note of. One of them is how well the company has managed to localize its brand and product. 
Every time Uber expanded to a new country, the app's UX had to be adapted to meet the needs of local users, while retaining the feel of the brand. Design had to be consistent across the board, so the user could identify the brand and what it stood for. But it also had to allow variations that would make the brand feel local, and make the app easy to use.
For instance, if we're about to request a ride in San Francisco, Buenos Aires, or Tokyo, we'll see different cars appear on the map. We'll also have different payment options.
Uber was the first of many ridesharing apps, and it has to compete both at home and abroad. When a company enters a foreign market, it should always consider the competition. If not in relation to its competitive advantages, in order to design a realistic plan to have a stake in that market by switching the script. Uber entered Egypt last year, by buying  Careem, its main local competitor. On the other hand, the company plans to join forces with Yandex, (often called "Russian Google") to create a ridesharing app.
Uber International Expansion: Local Regulation Challenges
Uber has been dealing with regulatory challenges in its home country since 2012. But they were also pretty common throughout its expansion. Aside from the challenges of local culture and infrastructure, one of the highest risks that Uber faces when it comes to international expansion has to do with complying with local standards and laws. 
For instance, Uber has lost its license to operate in London twice in the last two years. The reason? Safety concerns. In The Netherlands, the company had to pay around 2.3 million euros to settle a case, after being accused of operating an illegal taxi service from 2014 to 2015. 
Qualifying Uber taxi drivers as contractors instead of employees is crucial to the company's business model. This was also a problem regulatorily-wise, in countries where the relationship between Uber and its drivers meets the definition of the employer-employee relationship. This is one of the reasons why the app was temporarily banned from operating in Colombia and faced similar legal issues (at a smaller scale) in Chile and Argentina.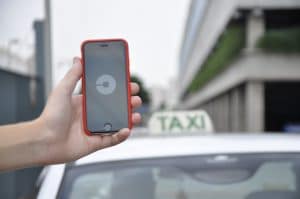 In Mainland China, strict regulations forced Uber out of the market, forcing it to merge with local competitor Didi. In Hong Kong, Uber continues to operate within a legal gray area. But the company plans to campaign for clear regulation after announcing that it'll move its Asia Pacific headquarters there. 
Wrapping Up
In a Nutshell: What Entrepreneurs Can Learn from Uber Global Expansion
Localizing is vital – both for usability and branding's sake. An

international marketing service

and a localization expert can be your best allies in these areas. 

Local regulations aren't optional. Be aware of them and understand what's the best way for you to get to meet them. Legal problems hurt Uber's performance abroad temporarily, but similar trouble might wreck a company that doesn't have the deep pockets that Uber has.

Adapt to the local market and take a look at your competition. Be realistic and design a plan to make the most of what you have.