Singles' Day is almost here! Are you single and ready to mingle or are you one of those people who opt to stay single for personal reasons? While some people believe that having a partner for life is what will make their lives complete, there are some men and women who think that being single allows them to do whatever they want to do without any encumbrance. They can stay out late, shop for things they like, travel at a moment's notice or laze around the house the entire day.
But did you know that there is now a special event for those who are single today?
In China, Singles' Day is called Guanggun Jie, Guānggùn Jié or Kuang-kun chieh. The literal meaning is Single Sticks' Holiday. It's very popular among the young Chinese who are proud of their single status. But get this — even if the date, November 11 is an unofficial  holiday for singles, it is a popular date for tying the knot. In 2011 it was reported that more than 4,000 couples were married in Beijing during Chinese Singles' Day.
Commercialization of the holiday
Jack Ma, the founder of Alibaba, was responsible for turning this day into a commercial success. Singles' Day is now the largest online and offline shopping day not only in China but around the world. When Singles' Day was celebrated in 2017, shoppers all over the world using Alibaba spent more than US$25.4 billion or 168.2 billion yuan!
Another online shopping portal, JD.com, earned US$19.1 billion during their 11-day shopping event to celebrate Singles' Day. JD.com is one of the closest rivals of Alibaba.
How Did Singles' Day Begin?
The event and the activities that go with it all started in China as an anti-Valentine's Day celebration for Chinese singles. Some Chinese call the day Bachelors' Day. It started in 1993 at Nanjing University. It was copied by other universities in the area soon after. As you know, symbolism is big for the Chinese. The originators chose the name because it was established on 11/11 or November 11. The date has four number ones, which represent four single digits or four single persons.
Before it became popularly known as Singles' Day, students called it the bare sticks holiday as students of Nanjing University spent the day celebrating their being single.
Today's celebration of Singles' Day
From being an informal event among university students, it turned into commercial success through a forward-thinking entrepreneur. Singles' Day has become a huge annual event that starts at midnight of November 11 and lasts for 24 hours thereafter. Tmall, owned by Alibaba starts the celebration by giving big discounts. The shopping holiday is comparable to Black Friday and Cyber Monday sales, but the sales generated by the Chinese version is even higher than the combined revenue of the two American shopping sales.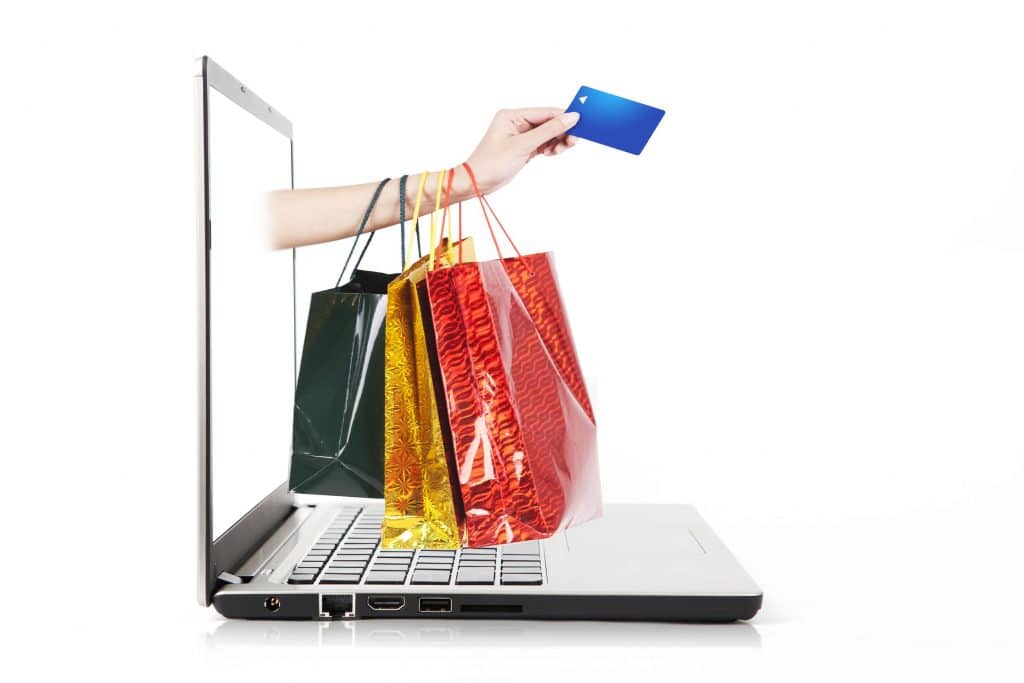 Alibaba will be offering more than 15 million assorted products from 60,000 international brands and 140,000 local brands at Tmall. Its rival, JD.com will be working hard to generate sales on this special day, too.
Have you ever indulged in a shopping spree? Have you ever counted how much you've spent for it? It's amazing to know that the revenue generated during a Singles' Day sale is way over the sales of Amazon Prime Day, Cyber Monday or Black Friday. That's how popular the Singles' Day sale is!
Technology and partnerships
The high demand is easily managed by Alibaba and its subsidiaries. Shoppers buy everything, from cars to electronics, home appliances, to cosmetics, clothes, fashion items and a lot more. Alibaba utilizes technology to automate its warehouse that is operated by robots. With its subsidiaries and the use of advanced technology, Alibaba manages the increased deliveries smoothly. Likewise, Alibaba has its own payment gateway. On the other hand, JD.com simplifies online purchasing and makes deliveries faster through its partnership with Walmart.
The rivalry of these two top e-commerce sites continues. Both are offering luxury goods from international fashion manufacturers through separate e-commerce sites.
Novel retail strategy of Alibaba
Jack Ma of Alibaba introduced the online shopping site's New Retail strategy. Jack Ma's plan was to blur the line between online and offline shopping. Alibaba became a partner with 52 shopping malls. The company requested 60 popup stores to be established in 12 cities all over China. Moreover, 100,000 stores were turned into smart stores that would have several technological support including AR beauty tutorials, scan-and-deliver O2O shopping attribute and payment solutions powered with facial recognition to heighten the experience of buyers.
Singles' Day in China is not just one big shopping experience. Alibaba kicks it off with an entertainment event that lasts for four hours. Performers include popular Chinese celebrities and other international stars. What's amazing is that the number of viewers of the star-studded event of Alibaba and Tmall is thrice the number of Super Bowl viewers!
In 2017 Jack Ma unveiled his action movie, Gong Shou Dao (The Art of Attack and Defense) to kickstart Singles' Day. The film featured Jet Li together with Donnie Yen. He even recorded one of the theme songs of the martial arts film entitled Feng Qing Yang, which he sang with Faye Wong, who is referred to as the Chinese Diva.
In an interview, Jack Ma said that he wants to make Singles' Day a global holiday for consumers while helping small business go global. To jumpstart his vision, Tmall showcased 100 brands from China to overseas consumers, enticing target consumers with lucrative promotions.
5 Fun facts about Singles' Day
The Chinese, at least the young ones, are enjoying the freedom of being single. The popularity of Singles' Day is not confined to China today. It has spread across other countries. They are all enjoying their independence of not having a partner.
This is contrary to their beliefs. As you know, the Chinese are traditionalists and for parents, they want their children to get married early. But with the popularity of Singles' Day, many are defying their parents' wishes.
Did you know that Singles' Day started out as a joke among students? It's a holiday that keeps on evolving through the vision of entrepreneurs who are cashing in on the shopping holiday.
Singles' Day was invented in the 1990s, the same century when Seinfeld, AOL and Nintendo 64 were quite popular. Students celebrated the fact that they were still single on November 11, 1993. They chose that date (11/11) because they thought that 1 is a lonely number.
The holiday has humble beginnings. Singles share a meal with friends who are also unattached or they enjoy a feast of deep-fried twisted dough sticks called yóutiáo. When Alibaba took hold of the day and trademarked it as Double 11 in 2012, the popularity of the day soared. Today, Singles' Day is a record-shattering shopping day, the largest in the world, where Chinese consumers splurge on a variety of items. Just how popular is Singles' Day? Alibaba can rack up billions in sales in 24 hours! That's how successful it is. Just imagine choosing among six million products from 40,000 merchants in one day. It's like navigating Thailand's Chatuchak Weekend Market! Mind you, major international brands are also represented during the shopping event. In 2016, about US$1 billion in sales was recorded within five minutes of the start of Singles' Day.
Singles' Day has taken a new meaning in recent years. Many singles are marking the day as a chance to say goodbye to their single life. They spend the day mingling with other people, choosing and purchasing the perfect gift for the person they want to woo, going on dating parties and blind dates. It's considered a personal success when a person finds a partner on Singles' Day.
If you're turning green with envy, don't fret. Alibaba is taking Singles' Day shopping holiday outside of China so be sure your credit card/s can take the workout.
Do keep in mind that Singles' Day is only a shopping day and not an official holiday in China. Alibaba and its subsidiaries are racking up billions in sales during the event, which is now recognized as the world's largest online and offline shopping day.
Many companies are sharing in the massive revenue-generating event for younger targets consumers. Other online shopping malls, karaoke parlors and restaurants join in the celebration.
Singles' Day is getting popular in Southeast Asia through Alibaba's subsidiary, Lazada. Southeast Asian customers ordered 6.5 million items from Lazada in 2017.
Do you plan to stay single or are you looking for that special someone? Maybe you'll get lucky on November 11 and find the items you've always wanted to buy, and hopefully meet the right person who'll stand beside you through thick and thin.
Happy Singles' Day to all those who choose to remain single or are still single and enjoying it!
Here at Day Translations, Inc. we honor and accept cultural traditions, beliefs and cultural diversity. As a premier translation company, we observe our own traditions as well. We maintain our belief that the customer deserves the best service possible. We provide the most accurate translation with the fastest turnaround time, whether the project is large or small. Day Translations offer a full suite of language services, so for your interpreting, translation, localization, transcreation and other requirements, give us a call. You can reach us at 1-800-969-6853 or send us an email at Contact us. We are ready for you anytime, as we are open 24/7 every day of the year.
Image Copyright:
Mirko Vitali / 123RF Stock Photo
ximagination / 123RF Stock Photo