A very young city that was formed in 1909, Tel Aviv is now the best tech hub in the world. The city's population is only 451,523 as of 2018, yet it houses 1,700 start-ups. It is safe to say the Tel Aviv's founder, Akiva Arieh Weiss, was a visionary. He proclaimed that Tel Aviv was going to be the New York of the Middle East. Now, the city is not like New York City, but it's very similar to California's Silicon Valley. Today, Tel Aviv is in the middle of the Silicon Wadi of Israel.
Tel Aviv contributes heavily to the status of Israel as the "Start Up Nation" where Mindspace, Gett, Flytrex and Wix – all high-value companies, reside. The nickname was bestowed by the World Economic Forum, which recognizes Israel's position as a center of innovation. This moniker extends to the city, with Tel Aviv getting the nickname Start Up City. It's not only native businesses that are spawning left and right within the town. Most of the world's tech giants, such as Amazon, Google, Apple and Facebook, have opened regional offices in Tel Aviv. They want to avail of the city's precious talent base.
Sneak Peek into Israel
Israel is a Middle Eastern country bordering with the Mediterranean Sea, Egypt, Jordan, Syria and Lebanon. The seat of the government lies in Jerusalem, which is also the nation's capital. However, the sovereignty of Israel over Jerusalem is only partially recognized.
Israel holds the distinction of being the single Jewish country today, with a rich and long history that dates back to the pre-Biblical period. It is an ancient country where some of the earliest evidence of humans migrating from Africa were discovered. Tribes existed in the region since the Middle Bronze Age and during the Iron Age, the Kingdom of Israel rose.
Many empires ruled the region, some decimating the area and some causing civil strife and mass migration due to persecution. In the 19th century, Jews living in exile around the world had a national awakening, leading to the establishment of the Zionist movement. Before the foundation of the Zionist movement, the dispersed Jews were already longing to return to the Land of Israel or Zion.
In 1881, the first wave of Jewish migrants went to Palestine, which was under Ottoman rule. From 1904 to 1914, the second wave of Jews (around 40,000) went to settle in Palestine. Around 100,000 more displaced Jews migrated to Palestine between 1919 and 1923. The persecution of Jews in Europe caused the fifth wave of migration back to Palestine. This time, around 250,000 people arrived. The journey of the Jews to Palestine was not comfortable and many suffered through revolts and persecution. It led to a covert movement to help them enter and settle in Palestine.  
Civil unrest ensued for several years. Armies from four Arab countries joined forces to enter Palestine in 1948, which led to the Arab-Israeli War. A year later, a ceasefire was declared and the Green Line or temporary borders were established.
The original population of Israel after the wars were immigrant Jews. It was established as a homeland for Jews. Israel's Law of Return grants Israeli citizenship to all Jews and people of Jewish ancestry.
The Birth of the City of Tel Aviv
The city of Tel Aviv, officially known as Tel Aviv-Yafo, ranks second to Jerusalem in terms of population. It has the enviable position of being near the Mediterranean coast. The technological and economic center of Israel is home to 451,523 people.
Tel Aviv was founded by the Jewish residents or the Yishuv in 1909, led by Akiva Arieh Weiss. He brought 66 Jewish families who came from Eastern Europe to start the settlement. Initially, Tel Aviv was called Ahuzat Bayit, which translates into homestead or house estate. After a year, the city was renamed Tel Aviv, meaning Tell of Spring to symbolize the city's ancient legacy and as a representation of renewal. The influx of Jewish immigrants into Tel Aviv led to the merging of the city and its neighbor, Jaffa, which is an ancient port city.   
The Tel Aviv of today is very different from what it used to be – a small residential neighborhood.
Characteristics of its Inhabitants
Jewish immigration and culture helped make the city's reputation as a tech hub. In the early days of the town, the residents of Tel Aviv thought of what should be their unique selling proposition (USP) to engage in trade, since the area is not rich in natural resources.
Initially, the city exported Jaffa oranges. But residents wanted to expand their markets and offer other things. The city was just a small community, but they realized that their leading resource was their innovative mind. Parents encouraged their children to receive education, and the research institutions in Tel Aviv gained a prestigious reputation. Moreover, education, innovation and not fearing failure are important parts of Jewish culture.
After the dissolution of the Soviet Union, Russian engineers emigrated to Israel, in what was called "the post-Soviet aliyah", investing their skills into Tel Aviv, and significating boosting the local economy. 
History and Culture Bring About Excellence in Technology
Overall, the country is used to creating products for the international market since the local market is small and limited. In short, they are already primed to go global.
Israel being a world-class tech hub, did not happen overnight. The land in Israel is arid and, due to cultural and historical factors, cooperation with its neighboring nations was always limited, so its population had to develop agricultural and water technology.  As a solution to the scarcity of natural resources, they managed to create fuel alternatives. A convoluted regional landscape has also moved Israel to invest in military technology. They learned to work better under pressure and turn adversity into favorable benefits.
The startup mindset of the Jewish people also comes from the country's diversity. Because the original settlers came from different countries, they are naturally adept at taking risks, which is one of the traits of an entrepreneur.
Many of these entrepreneurs are lured by the growing startup community in Tel Aviv. Apple, Facebook, Google, Microsoft, Intel and IBM and others have a research and development center in the country. Many of these R&D centers were formed through the tech giants' acquisition of various startups in Israel.
The Israeli government assists startup communities. To attract funding, the government offered tax incentives to foreign venture capitalists through the Yozma (initiative) program. The government promised to double the investments with government funds. The Israeli government-backed startups increased from 100 to 800 between 1991 and 2000 as a result of the Yozma.
With the help of the Israeli government, starting a company has become very easy. The setup fee is minimal, and the startup can be up and running within a day. Moreover, the government spends for research and development to improve its services and find more ways to attract funding and investors.
Solidarity and a sense of belonging are also important assets. Even if they are already successful, Israeli entrepreneurs choose to stay in the country. Israelis working abroad typically return Israel once they become successful and share their resources and knowledge. They also become angel investors to help other startups.  
Trivia: Did you know that the Suggest Function of Google, the first Intel processor for PC and the USB flash drive were all created in Israel?
Turning Point – The Rise of Tel Aviv as a Tech Hub
Israel requires its citizens from the age of 18 to enlist for military service. Men usually serve for three years, while women are required to serve for two years. This mandatory practice has contributed to the growth of the tech industry in Tel Aviv.
It is not surprising that the Defense Forces of Israel helps the country to be economically successful. The national military service teaches the citizens to be problem solvers. They learn how to build networks and work with people from different backgrounds.
Aside from the life lessons they learn while in service, the elite tech unit of the Israeli army develops many cutting-edge tools the world has ever seen. For example, the missiles that can "see" their targets inspired the development of the camera pill. Some people say that the national incubator of Israel is its army.
Tel Aviv, also called Silicon Wadi, started its high tech development in the 1960s. In 1964, Motorola created an overseas department in Israel. The growth of the company was slow but military investment in the 1990s helped speed things up.
From hardware to software, the companies' reliance shifted to human talent. Tel Aviv tapped the skills of the graduates from the Israeli computer corps, Mamram. They were supported by the various immigrants from the Soviet Union who possessed high-level technical skills. The various peace agreements also allowed international investment to flow into the country.
Things started moving faster when AOL purchased the ICQ instant messaging from its developers, Mirabilis. From them on, tech startups began to sprout in the country, most of them located in Tel Aviv, financially supported by domestic funds and international venture capital.
Tel Aviv is Now the Best Tech Hub in the World
People are asking why Tel Aviv is now the best tech hub in the world. It stems from education, dedication, risk-taking and innovation.  
The country considers higher education a priority. Military conscription is also a contributing factor as it provides elite tech training for the country's numerous talents through 8200 and Talpiot. The later is an elite training program of the Israeli Defense Forces, given to recruits who have exceptional leadership potential and excellent ability in physics, math and computer science. On the other hand, Unit 8200 is a unit in the Israeli Intelligence Corps. Its primary function is code decryption and collection of signal intelligence. The unit comprises mostly of personnel who are are 18 to 21 years of age. They attend afterschool programs on computer coding and hacking. Many of the graduates become founders of tech companies in Israel or work in Silicon Valley and other IT companies around the world.
The influence of the Israeli military to the tech startup scene in Israel cannot be discounted. The military continues to provide tech funding, along with government initiatives. It's also worth mentioning that the country is open to immigration, contributing to the growth of its talent pool.   
The networks in Tel Aviv are different. They are willing to talk, share and connect with other startups. But aside from that, Tel Aviv is active in research and development, using a portion of its GDP for that purpose. This type of investment assures global tech giants to set up shop in Tel Aviv.
Future Plans
Officials in Tel Aviv have plans to make it a lighthouse city, turning Tel Aviv into a living laboratory for smart technology – from concept, testing and financing. They want to show that world how to be positive and how to move forward despite the lack of natural resources and limited local market.  
They want companies in the world to have something developed by an Israeli, a team of Israelis or made by an Israeli company.  
A Different Work Environment
Tel Aviv is attracting talents from around the world and it is getting famous as a great place to live and work, especially for young people.
Aside from being the best tech hub in the world, Tel Aviv is a cultural hub as well, providing locals and visitors flavorful cuisine, vibrant nightlife, and plenty of freedom. You'll probably see several entrepreneurs working on the beach, wearing casual clothes and flip-flops. The ambience is very informal, making it very conducive to the great minds to innovate.
Tel Aviv's Tech Hub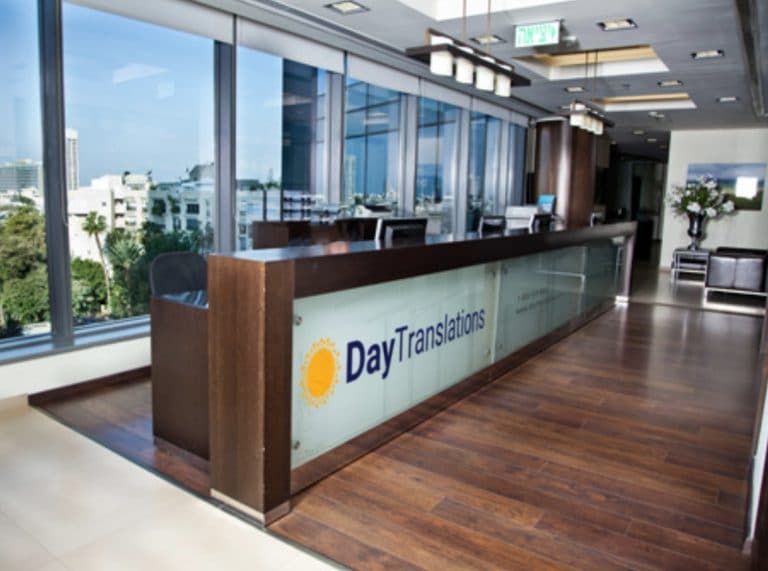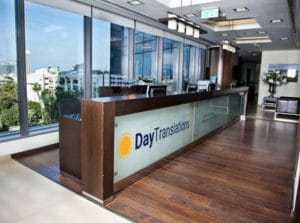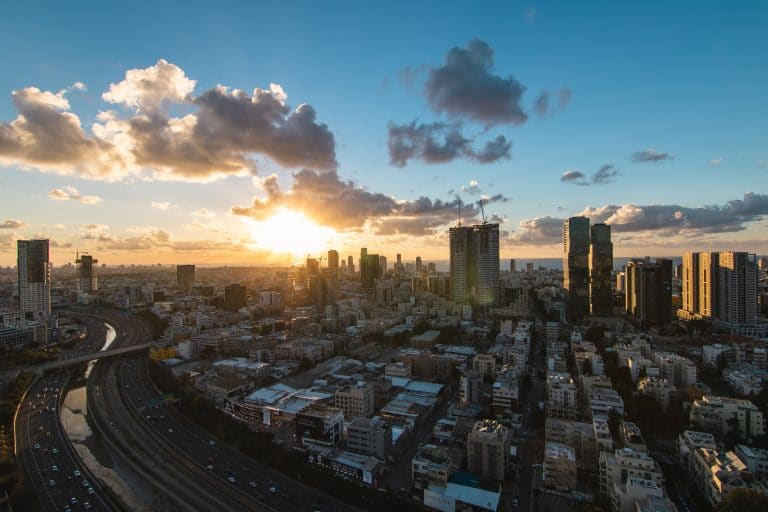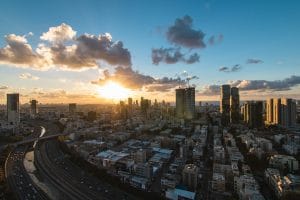 .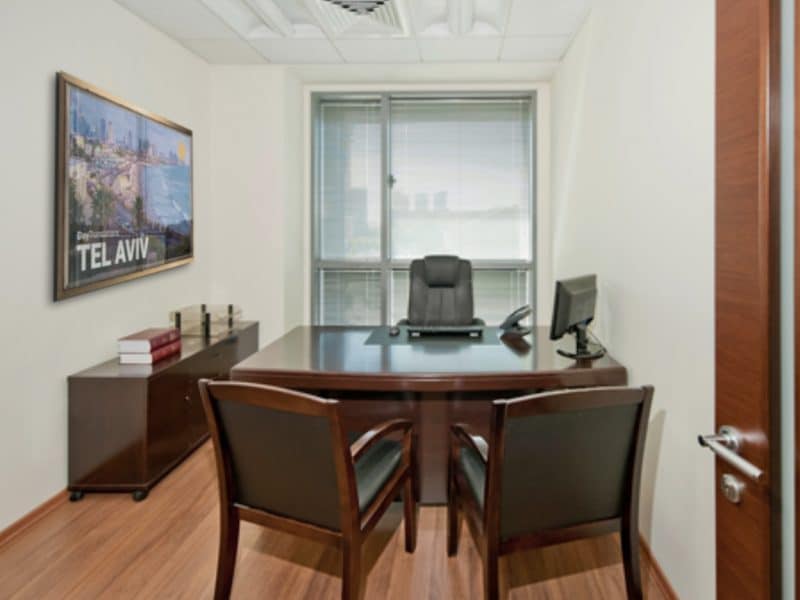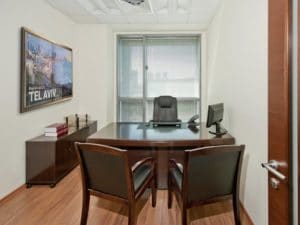 .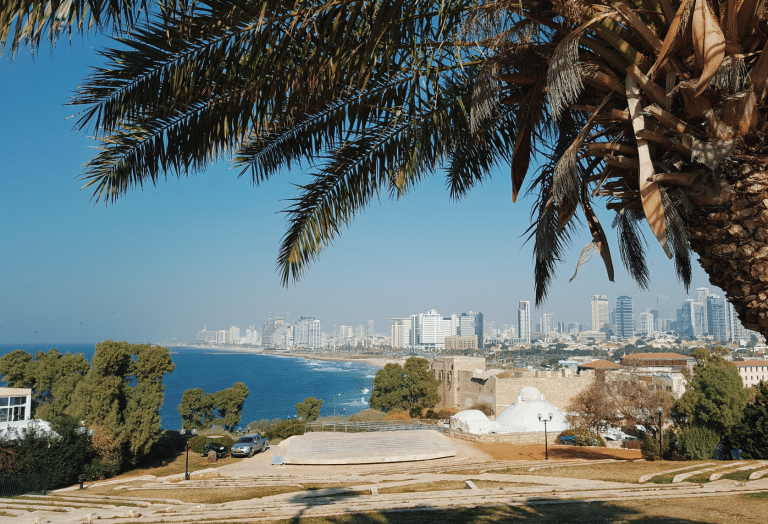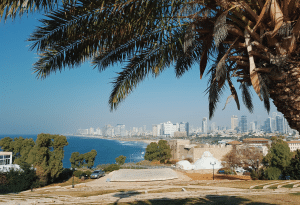 You will find around 4,000 startups in Israel and many of them are in Tel Aviv. Several of them have become multimillion dollar companies, such as Waze (bought by Google in 2013). 
Some of the tech companies located in Tel Aviv are the following:
Moovit – app for tracking public transport

OrCam – artificial vision technology

Fiverr – online marketplace for freelancers

Here Mobility – global platform to connect providers of mobility-as-a-service

Invertex – developer of 3D imaging tool (bought by Nike)

SodaStream – dispenser of health-conscious drinks (bought by Pepsico)

Nexar – dash cam system using AI technology

Arbe Robotics – developer of 4D robotics radar system for cars

Riskified – fraud prevention solution for ecommerce

WalkMe – digital adoption platform to simplify the experience of online users

Mobileye – crash detector for self driving cars (acquired by Intel)

StoreDot – manufacturer of quick-charging batteries for electric vehicles (received funding from Samsung and Daimler)
Languages People Speak in Tel Aviv and Israel
Israel is a culturally and linguistically diverse nation. The official language is Modern Hebrew and almost all the people residing in Israel speak it as their first or second language.
Modern Standard Arabic is another language you'll hear in Israel. Its users are mostly the Arab minority in the country, which represent about 5% of the population.
Israel has a large population of Russian immigrants – about 20% in fact. This means that more people speak Russian than Arabic in Israel. A significant section of the of the population speaks English. Road signs and logos around the country often use English as well as translations in Hebrew and Arabic.  
In Tel Aviv, most of the residents speak Modern Hebrew, Modern Standard Arabic and English.
Israel, which is home to 8.3 million people in 2017, has a 98% literacy rate. The nation speaks 36 languages according to the 22nd edition of Ethnologue. Among these languages, the more prominent are:
Czech

Egyptian Spoken Arabic 

Bulgarian

French

Greek

Iranian Persian

Italian

Levantine Bedawi Spoken Arabic

Malayalam

Marathi

North Levantine Spoken Arabic

Northern Uzbek

Spanish

Standard German

Turkish

Western Yiddish
While most of the population speaks and writes in Hebrew and/or Arabic, immigrants use their native languages when speaking among themselves. In smaller communities and specific places several more languages are spoken, including:
Amharic

Georgian/Judaeo-Georgian

Ladino

Polish

Hungarian

Thai 

Filipino

Chinese

Bukhori

Judeo-Tat

Jewish Neo-Aramaic

Adyghe language:

Armenian
Tel Aviv is top of mind among entrepreneurs today. It is probably unbeatable at this point since its startup ecosystem is well entrenched. Moreover, its talent pool is one of the strongest in the world and its government makes it very easy for investors and business people to join the local community.  
The influx of immigrants seeking to find work and live in Israel ensures that there is going to be a high demand for language services, so communication goes smoothly.
For Professional Translation Services in Tel Aviv, Contact Us
With the flourishing tech industry in Tel Aviv, which attracts many companies and workers from all over the world, it is vital for communication to be as efficient as possible. Day Translations, Inc., a professional language services provider, tirelessly serves the linguistic needs of businesses within Tel Aviv and around Israel, providing translation, localization and interpreting services. We have several teams of native-speaking translators and interpreters who live in-country and are capable of ensuring clear communication across different languages. We assure you that you'll receive the most accurate translation all the time. With our quick response and fast turnaround time, you do not have to worry about missing deadlines. Plus, we are open 24/7, allowing us to connect you to our professional translators anytime you need our services. Call us at 1-800-969-6853 or send us an email at Contact us.  
Our Office in Israel
Visit us at our office in Israel. We're at the Museum Tower, 4 Berkovich St., Tel Aviv, 6423806. We're located in a beautiful, modern high rise building that gets its name from the nearby Tel Aviv Museum of Arts. It conveniently connects to the city's central Court Hall. In Tel Aviv, you can call us at 3-912-1867 or send us a message at 1-718-285-0845 (Whatsapp).