Under the provisions of Title VI of the Civil Rights Act of 1964, U.S. state courts that receive federal funding have to provide a legal interpreter free of charge to individuals in criminal and civil cases who have limited proficiency in English.
Federal law also states that the courts must see to it that the legal interpreter has essential interpreting and language skills.
There is another act, the Court Interpreters Act, 28 U.S.C. §1827, which "requires the Director of the Administrative Office of the United States Courts to prescribe, determine, and certify the qualifications of persons allowed to work as certified interpreters."
This is done when the Director considers that the certification is needed, like a legal interpreter for the hearing impaired and persons who only speak in a language other than English.
Job of a Legal Interpreter
In U.S. courts, the legal interpreter works for individuals with limited English proficiency who come before the court. It could be witnesses and defendants in criminal courts or witnesses and litigants in civil and family courts.
The interpreting work is not limited in the courtroom. The legal interpreter can also be called out of court during interviews with court support officer, witness preparation sessions, depositions and meetings between attorney and client.
The legal interpreter must orally translate everything that is being said while maintaining the level and tone of the original language, without any addition or omission.
The interpreting work can be consecutive or simultaneous depending on circumstances, with the interpreters using the same grammatical person as the speaker for whom they have been assigned.
If you are a legal interpreter, you cover almost every kind of court case in the federal, state and municipal level. Illegal gambling, arson, drug offenses, sexual assault, child support, domestic violence, landlord and tenant disputes, small claims and personal injury are the cases often handled by legal interpreters in state courts.
Drug cases form part of the majority workload of a legal interpreter assigned to state and federal courts.
Resource: Know more about language services in the legal industry
Languages Often Used
If you want to specialize in legal interpreting, know that Spanish is the most often used language in the U.S. courts. But the courts do not only require a legal interpreter who is proficient in Spanish. Several other languages are required.
The frequency of use of a specific language depends on the proportion of residents who speak a given language. In New York, for example, about a dozen languages are needed by the courts each day.
The increase in immigrants from other countries, such as Asia, requires the addition of legal interpreters proficient in Asian languages, particularly Cantonese and Mandarin.
Certifications
Certifications for a legal interpreter depend on where you are located. Certification exams are given to test the practical interpreting ability of the interpreter to see if he or she meets a particular minimum standard.
There are states that do not require certification while in other states such as New Jersey, California and Washington, they test legal interpreters of different languages.
The National Center for State Courts (NCSC) organized a consortium comprising several states. They share resources for building testing methods and standards. It has a contract with the Administrative Office of the United States Courts and manages the court interpreter certification program via the Consortium for Language Access in the Courts.
The certification requirements and the validity of the testing methodology make interpreter certification valuable. If you have federal certification, this indicates that you are competent.
Carving a Career Path as a Legal Interpreter
If you are interested in becoming a legal interpreter, you have to know that is a very demanding job, which could be stressful at times. You have to keep pace with the speakers in court and have to be very careful about the interpretations due to legal complexities. Here are the steps to take.
Start preparing for your career as a legal interpreter in high school, especially if you are not bilingual. You'll be able to develop the required language skills at this stage. Give equal attention to English as well, because, as a legal interpreter, you'll also have to be precise in the language. Choose the foreign language that is most in demand, such as Spanish or Cantonese or Mandarin Chinese.
Choose legal studies as your major or minor, as you have to learn the legal terminology. See if your college has a legal interpreting training program as well. Employers and U.S. courts want a legal interpreter to have a bachelor's degree.
Join workshops and training programs to develop your skills. State courts and national and local interpreting associations usually offer training programs for those interested to become legal interpreters.
Take certificate or associate degree programs that you can take alongside with your bachelor's degree. The programs provide courses in interpersonal communication, linguistics and legal language and procedure.
Go for internships and volunteering work. They will provide you with actual and hands-on experience that you cannot gain from reading books.
After graduation, you may opt to take the certification exam administered by an agency, a professional organization or by the court. Several states in the U.S. recognize certifications issued by the National Association of Judiciary Interpreters and Translators and the Consortium for Language Access in the Courts. You can find work, depending on your professional credentials, as a language skilled interpreter, professionally qualified interpreter or certified interpreter.
Advance your career of legal interpreter by continuing education when you have gained enough experience.
Types of Legal Interpreters
Your professional credentials define what kind of a legal interpreter you are.
Certified Legal Interpreter
A certified legal interpreter is someone who had passed the certification examination given by the Administrative Office, particularly for Spanish (Haitian Creole and Navajo certification are no longer offered).
If the judge determines that certified interpreters are available, the courts will choose those who have satisfied the criteria for certification issued by the Administrative Office.
If you want to become a certified legal interpreter, you must pass the Spanish-English Federal Court Interpreter Certification Examination given by the Administrative Office. The first phase is a written exam which you must pass before you can take the second phase, the oral exam.
The second phase exam tests your ability to perform simultaneous and consecutive interpretation accurately. You will also be tested on your ability to do sight translations.
Professionally Qualified Interpreter
A professionally qualified interpreter is for legal interpreters of all languages except Spanish. Adequate documentation and authentication is required to be a professionally qualified interpreter. You should also meet any of the following criteria:
Passing the U.S. Department of State seminar or conference interpreter test in English and a target language.
Passing the UN interpreter test in a language pair, especially English and target language.
Currently a member of good standing of The American Association of Language Specialists (TAALS) or Association Internationale des Interprètes de Conférence (AIIC).
You must hold the Specialist Certificate: Legal (SC:L) of the Registry of Interpreters for the Deaf (RID) if you are a sign language interpreter.
Language Skilled Interpreter
Language skilled interpreter is a legal interpreter who is not qualified to be a professionally qualified interpreter. However, he or she should be able to show the ability of interpreting court proceedings from English to a target language and vice versa to the court's satisfaction.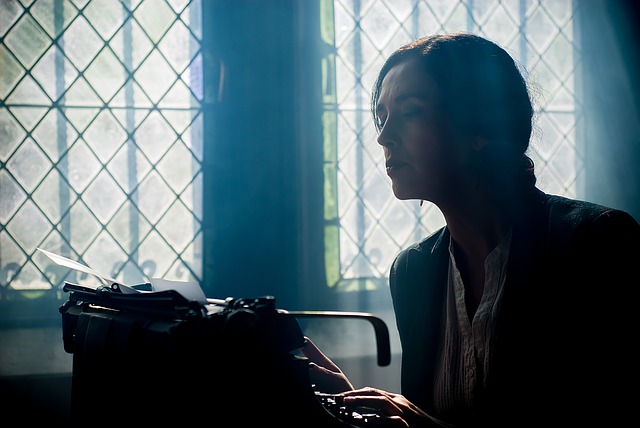 Skills of a Legal Interpreter U.S. Courts Look For
Legal interpreting demands so much more from the interpreter due to the nature of the work. The courts require specific skills from the legal interpreters they hire. The requirements are more complex, in terms of abilities, skills and professional knowledge.
The communication during court proceedings is equally demanding and complex. The parties involved in the court proceeding may use different variations of a language, which affects its nuances and meaning.
Different jargon and dialect, informal and formal registers and legal and specialized terminology may be used.
Here are the skills you need:
You must have mastery of English and a second language. At the same time you should have mastery of the language of the court.
You must be adept at oral communication with the delivery and poise required in the court.
A legal interpreter should have a very extensive vocabulary consisting of formal legal language as well as slang and colloquialisms. Never expect all the persons you are interpreting for to have received formal education.
You should be able to accurately and idiomatically deliver the message from the source language into the target language without omissions or additions. There should never be additional words that may deviate from the intended meaning that the speaker wishes to convey.
You must have the ability and experience to deal with the public, court personnel and lawyers; have verbal and mental agility; and a deep understanding of court procedures and terminologies. Having the ability to sight-translate legal documents is also optimal.
You should also be able to maintain impartiality and neutrality.
Be proficient in simultaneous interpretation, which is the most used form in the courtroom. Although there are times when consecutive interpretation is needed.
You must display excellent professional conduct and court demeanor.
A legal interpreter normally works within the courts, but there will be instances when they need to work out of court, and at odd hours. Occasions include sudden immigration cases or major cases such as racketeering or drug cases.
Legal interpretation is very challenging and you should master all the interpreting skills, as well as know the legal system by heart. Learning everything about a case helps you perform better in court.
Need legal interpreting services? We can provide you with a trained legal interpreter in person or an over the phone interpreter at any time, trained in legal terminology. Contact us today!