On September 5, 2017, President Trump announced that his administration is putting an end to DACA, or the Deferred Action for Childhood Arrivals.
Since 2012, DACA has protected close to 800,000 young adults who were brought to the U.S. as illegal immigrants when they were still children. Although they were unauthorized immigrants, DACA protected them against deportation. They were allowed to live, study and work in the United States.
Some Republican state officials threatened to sue DACA over its constitutionality, which placed Trump under pressure to issue a decision about it. The senators gave September 5 as the deadline. According to the announcement, no new DACA participants will be protected.
Under DACA, the participants, called 'DREAMers," can renew their permit to stay every two years. With the President's decision, those who are covered right now will begin to lose their work permits and protection by the first week of March 2018. Let's take a closer look at what the DACA program is.
1. DACA is a Program for DREAMers' Protection
DREAMers are the unauthorized immigrants who were brought to the U.S. while they were still children. Most of them crossed the U.S.-Mexico border. Around the 1990s to mid-2000s, the U.S. built up enforcement on the border.
The unauthorized immigrants started to illegally settle in the U.S. with their families so they could avoid being caught crossing the border. Earlier, those who crossed the borders were working-age men. They crossed the border back and forth for work, leaving their families at home.
When the border crossing patrol was beefed up, they risked bringing their families into the U.S. Therefore, their children grew up in the U.S. but they do not have the chance to become citizens or legal residents.
In 2001, the DREAM Act was introduced, which was supposed to grant the illegal immigrant children citizenship. The Act was where the DREAMers name came from. Unfortunately, the legislation was delayed indefinitely in Congress.
In 2012, the then President Obama created DACA that granted DREAMers a permit to work legally in the U.S. It also protects them temporarily from deportation. The temporary permit is valid for two years and is renewable.
However, not all DREAMers were able to avail of DACA due to its requirements. Unauthorized immigrants who want to apply for DACA must have arrived in the U.S. before 2007. They must be 15 years or younger when they first arrived in the country.
DACA was instituted in June 2012, and applicants must be younger than 31 years before that date. Applicants should also have a high school diploma or equivalent, enrolled in high school and do not have a criminal record.
The estimate is that 1.3 million people are eligible to become DACA recipients although only 80,000 have applied.
2. Recipients of DACA were Raised with U.S. Citizens
DREAMers came from several places, not just from Central America or Mexico. Many of them came to the United States through different means. Some of the parents obtained legal work visas but not their children. Some failed to seek asylum while the legal visas of others expired.
If the immigrants came to the United States under the age of 16, they were eligible for DACA technically speaking. However, the majority of the immigrants arrived in the country much younger.
Advocacy groups and think tanks, such as the Center for American Progress conducted a survey in August 2017. The researcher, Tom Wong, who is from the University of California San Diego, found that the average age of the 3,063 DACA recipients he surveyed was six and a half years when they arrived in the country.
DACA defenders say that these immigrants are Americans in everything except for paperwork. They also stress that the only country the immigrants remember is the U.S.
Unauthorized immigrants who arrived in the U.S. as young children are supposed to be first generation, because they were born outside the U.S. However, since their life experiences are almost the same as immigrants' children (second generation) born in the U.S., they are called by demographers as 1.5 generation.
According to many DREAMers, they did not know that their presence in the U.S. was unauthorized until they were in their teens. Most of them only realized that they do not have Social Security numbers, which are required for filling out college financial aid forms and securing a driver's license.
That is why supporters of DACA claim that the children should not be punished because they did not have a choice about being brought into the country without authorization.
3. The DREAMers Issue Has Been Discussed for Over 15 Years
For more than 15 years, politicians have not come up with a solution to the issues of unauthorized immigrants. Most of them have gone to school and are now holding jobs.
The DREAM Act was first introduced in 2001. Authors of the bill were Sen. Maria Cantwell (D-WA) and Sen. Orrin Hatch (R-UT). The DREAM Act stands for Development, Relief and Education for Alien Minors. The name was maintained in the other versions of the bill.
For a time, the DREAM Act was meant to legalize the 11 million unauthorized immigrants in the United States. During the era of George W. Bush, the Republicans and Democrats were divided on immigration. Under Obama, the act did not manage to get the needed 60 votes. The bill finally passed the House in December 2010. Although it gained majority vote in the Senate, it was not enough to reach 60.
The new version of the act, called S.1615 or the Dream Act of 2017, dated July 20, 2017 has not been acted upon, and with the recent rescinding of DACA, thousands of unauthorized immigrants face deportation as early as the first quarter of 2018.

What Does Stopping DACA Mean?
Trump said that his administration is putting a stop to DACA. This means that DACA work permit renewals will stop in six months. During the six months before DACA is finally rescinded, Congress has to approve legislation that would allow the recipients to legally remain in the United States.
The program will not accept new applications but the current recipients would still enjoy the protections DACA provides, at least for now. Officials say that:
The work permits issued for DACA recipients would remain valid until they expire.
New DACA applications that have been received on or before September 5 will be processed.
If a recipient's status expires by March 5, 2018, he or she would be given a month (from September 5 until October 5) to apply for a new permit that is good for two years for the last time. The applications for renewal will be processed.
If Congress fails to pass a bill to protect DACA recipients, close to 30,000 of them would lose their status and possibly face deportation in early 2018. Another 320,000 would also lose their status in the first eight months of 2019.
What's Next?
With these conditions, can't DACA recipients apply for citizenship?
It sounds so easy, because they have been living and working in the country for several years. The sad part is they do not actually have legal status.
DACA protection is temporary and their status simply allows them to study, live and work in the U.S. without any other rights and privileges that are given to green card holders. Because they do not have legal status or close family members who are U.S. citizens, it will be very difficult to them to apply for citizenship.
Options for DACA Recipients
Admittedly, there will be hardships for DACA recipients if Congress fails to pass a bill once again that will permanently protect the illegal immigrants. Still, there are some options that could help them become a permanent resident of the only country they've known as home.
1. Advance Parole
This option does not apply to all DACA recipients. However, some unauthorized immigrants can request advance authorization to leave and return to the U.S. Advance parole is important. If you leave the U.S. without it, you would be refused entry. Use Form I-131 (Application for Travel Document) to apply for advance parole.
The authorization is granted for employment, educational or humanitarian reasons only. When you return to the U.S., it is called a lawful entry. A lawful entry is one of the essential requirements for an immigrant to apply for permanent residency provided they have a legal sponsor like an employer or an American spouse.
Your eligibility for a DACA green card depends on the following:
You entered the U.S. for the first time without inspection
You have an immediate relative who is a U.S. citizen, like a spouse or a child who is over 21 years of age
You reentered the country with advance parole
2. Marriage to a U.S. Citizen or a Lawful Permanent Resident
In order to become an immigrant with legal status, one of the most common means is to marry a lawful permanent resident or a U.S. citizen. It can be a long process though.
By law, if you entered the country without inspection and stayed for months, you have to leave the country and apply for immigrant visa in a U.S. embassy or consulate in your country of origin.
Previously, if the foreign spouse stayed in the U.S. for more than a year, he or she would be barred from coming back for a period of three to ten years.
The ruling changed and you can apply for a provisional waiver while you are still in the United States. However, you have to prove that your absence from the country would result in unusual and extreme hardship to your spouse who is a lawful permanent resident or U.S. citizen.
The provisional waiver, Form I-601A, Application for Provisional Unlawful Presence Waiver, gives a DACA recipient a level of certainty that once it was approved, the unauthorized immigrant, after a successful interview with the consul, would be allowed to return to the U.S.
3. Permanent Residence through Employment with LIFE Act Protection (DREAMers Green Card)
Most of the DREAMers are working and some have received higher education that qualifies them for jobs requiring exceptional skills. A U.S. employer might be interested in sponsoring such an employee to gain permanent residency. Aside from the DACA protection, a candidate should get a 245(i) protection via the Legal Immigration Family Equity (LIFE) Act.
It works this way. An employer might want to sponsor an undocumented immigrant with exceptional skills for a green card. The employer will provide a Labor Certification or PERM before filing the petition for the DREAMer's employment visa.
Normally, even if the employer successfully completed the required processes, the immigrant has to return to his/her country of origin because her initial entry to the U.S. was unlawful.
If the DREAMer has a LIFE Act's 245(i) protection though, he or she can complete the process in the U.S. and get a green card without leaving the country.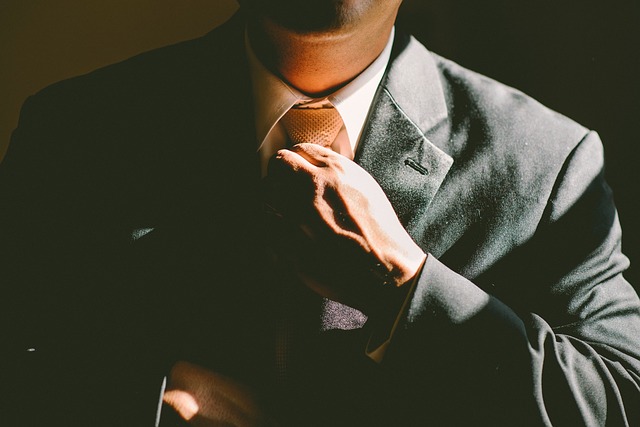 The fate of the thousands of DACA recipients is uncertain as the moment. Many people hope that the latest version of the Dreamer's Act would pass and finally settle the issue of the unauthorized immigrants who grew up being part of the American society. The options open to them now to change their status require the expert help of experienced immigration attorney.
Although it may seem like straightforward processes, the requirements are very technical and need thorough and careful analysis by a legal expert. The answers you provide in the various forms will greatly influence whether you gain a green card or have an uncertain future.