The business world always has its eyes on the future. Every company has its own strategy to address its targeted audience and their needs. There are a few things in which the whole world shares an interest, and the planet is one of them. Climate change is only one of several environmental issues that concern the whole world.
Companies today have come up with different plans to face the impacts of global warming and diminish the practices that lead to it.  In this article, we'll review 10 responsible companies with programs to reduce their carbon footprint. Each has included innovation in their methods, apart from setting bold objectives. So let's check them out!
 Hold it, need some context
Of course, you may be wondering what is a carbon footprint and why is it important. In that case, here's your answer:
A carbon footprint is the total emission of greenhouse gases (GHG) produced to support each person's lifestyle and activities. It is how much each of us, individually, contributes to atmospheric carbon and, consequently, to pollution.
This can also be applied to an organization, a product, or an event.  This is where our companies come in. Some of the biggest firms are taking steps to become eco-friendlier. Here are some of the measures taken by companies to mitigate their environmental impact:
Alphabet Inc
As one of the largest enterprises in the world, Google's parent company, Alphabet Inc., applies several sustainability policies. Some of these actions include creating sustainable workplaces and advancing carbon-free energy. As an example, 100% of Nest products launched last year have recycled plastic content.
The company had already developed a climate resilience strategy in 2017, which lead to a climate scenario analysis. Buying renewable power and high-quality carbon offsets for the last decade helped them to become carbon neutral. According to the 2019 Google Environmental Report, the company is the world's biggest corporate purchaser of renewable energy.
They started calculating their annual carbon footprint in 2006.  This encouraged the decision that all offices would be powered by 100% renewable energy and that alone removes an estimation of 5 million tones of CO2 from the atmosphere every year.
Apple
In April 2018, the company announced that it was completely powered by renewable energy.
Since its emissions peaked in 2015, the company has reduced its overall carbon footprint by 35%. They have set a new goal of carbon neutrality by 2030. In order to achieve that, Apple focused on:
Low-carbon design.
Transitioning to 100% renewable electricity at all its manufacturing facilities.
Material selection, which refers to the progressive use of recycled and renewable materials in key components.
Using less material ("material efficiency") to avoid energy-intensive processing.
In 2019, the company reduced its comprehensive carbon footprint for the fourth consecutive year.
Ikea
The company's supply of cotton and 50% of their wood is provided by sustainable farmers. One of their most recognizable ideas to go greener was the buyback of furniture from their customers to reuse or recycle it.
One of IKEA's goals is to become a net energy exporter and to produce as much renewable energy as it consumes.
Lego
This company has taken many steps to achieve a zero-impact goal. Sustainable packaging (bags made from sustainably sourced paper), increase of 9.6% on carbon efficiency, and the recycle of 91% of all waste.
Lego has elaborated several energy projects, such as adding heat recovery to air compressors used in their factories and installing solar panels in some of them.
Another interesting goal is to make LEGO bricks from sustainable sources by 2030. Currently, 2% of LEGO elements are made from materials that meet sustainability requirements.
Microsoft
The company has an internal carbon emission fee for its affiliates of 40USD per metric ton of CO2 emissions. This will come into effect in 2021, but it serves as an example of the environmental procedures applied to reduce their footprint.
Microsoft drafted a plan to become "carbon negative" by 2030. This means taking more carbon out of the atmosphere that it emits. All their buildings are planned to run completely on renewable energy.
One of their methods includes the use of artificial intlligence (AI) to take on sustainability initiatives. How? By minimizing de costs of farming, planting trees, protecting endangered species, and forecasting climate-related risks.
Nike
Nike presents recycled materials in three-quarters of its products. The company kicked off with a "move to zero" initiative with the goal of reducing carbon emissions across the global supply chain by 30% in 2030.
An example of the goals they´ve achieved so far is the powering of 100% North American operations with renewable energy.
Starbucks
One of the most widely known measures is the strawless strategy that Starbucks has implemented in all its tea, iced coffee and espresso offers. This new developed design is in use in the US and in Canada, with looks to expand in the East (China, Japan and Vietnam).
The company is focused on halve its carbon emissions, waste output and water impact in the next decade. By the year 2030, they aim to:
Reduce carbon emissions by 50%
Reduce waste sent to landfills from stores and manufacturing by 50%
Replenish or conserve 50% of the water they use for coffee production.
This speaks of the identification of key areas where the company has understood the huge impact that can be accomplished ny 2030. Another example is that Starbucks is expanding plant-based and environmentally friendly menu options, and shifting from single-use to reusable packaging.
Tesla
In March 2020, Tesla launched its one-millionth electric car. Its vehicles have already prevented more than 3.6 million tons of CO2 from entering the atmosphere.
The company recommends their consumers to increase their renewable energy mix by installing solar panels or a Solar Roof and an energy storage solution, like Powerwall, in their homes. This would reduce the lifetime carbon footprint of an Electric Vehicle (EV).
According to the Tesla Impact Report of 2019: "Remaining use-phase emissions from solar charged vehicles come from publicly available fast-charging, which too is becoming "greener" every year. Our goal is to strategically pair solar and battery storage at as many Tesla Supercharger stations as is feasible".
Walmart
Their stores receive their power from 100% renewable energy sources. The company has a straight policy of cutting ties with those suppliers whose manufacturing or distribution activities lead to carbon emissions.
Walmart has set a science-based target that covers their GHG emissions footprint: they want to reduce emission in their operations by 18% by 2025. The company is also working with their suppliers to reduce emissions in their supply chain by 1 gigaton by 2030 ("Project Gigaton").
What about Day Translations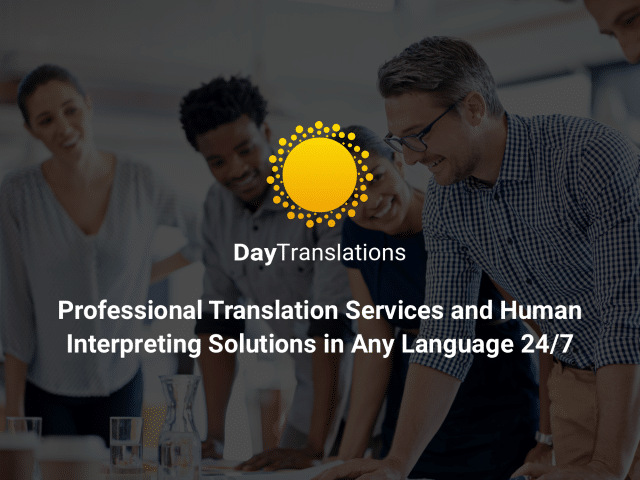 Day Translations has been a pioneer in remote work and paperless processes since its foundation. We have zero paper policies in our offices, and we encourage digital signature in official documents whenever is possible. We know many customers could require printed certificate of accuracy on translated documents, so we offer that service as an option.
Our network of translators and interpreters around the world rely on remote working and digital communication, so travel costs and other related costs are reduced to a minimum, reducing our carbon footprint. As we rely more on digital, our website hosting uses green energy to power their servers. including our main site, blog, Day VIP, Day BPO, and others. 
As we can see, even the biggest brands have developed an organized system of policies and measures to reduce their emissions and play their part in the care of the environment.
These companies reducing footprint are leading the way to other businesses to include this matter in the agenda and actively find ways to help future generations. If you´re interesting on learning more, visit our site to find further content. We are a translation services company with a wide offer of captivating content. Feel free to contact us 24/7!