In life, we all search for meaning. Most of us want to contribute to this world in a way in which we will be able to generate a significant positive impact on the world and society. We find ourselves, in our younger years, confused, searching for purpose. Our parents guide us, try to teach us and give us lessons in life. This is a story about a young woman growing up in the outskirts of the bustling and ever-changing metropolis of Shanghai, who found her purpose at a very young age, through significant challenges as well as receiving a significant amount of love from her family and many people along the way.
Shine found the translation industry like we find something that's been lost for years in the search for something else. It was a surprising, and yet, calming feeling. She always knew she loved and had an ease for languages, but like many of us, she didn't know she could make a living by helping others with her gift.
It's a beautiful thing, isn't it? When, in the search for something that seems ever so elusive, we stumble upon a much greater prize. A prize that we overlooked because we deemed it too exquisite, too invaluable, too out of reach. For Shine, her search for a place to feel comfortable in this world led her to the ultimate prize: that she does not have one place in this world, but many, in the homes of all the people she has helped, from Shanghai to London from New York to Hong Kong.
–
Shan Yinhua, known as Shan is one of the star translators at Day Translations. She helps us with our English <> Chinese translations, and she has a particularly interesting story that she wants to share with us today. Let's learn a little bit more about this Day Translations' star…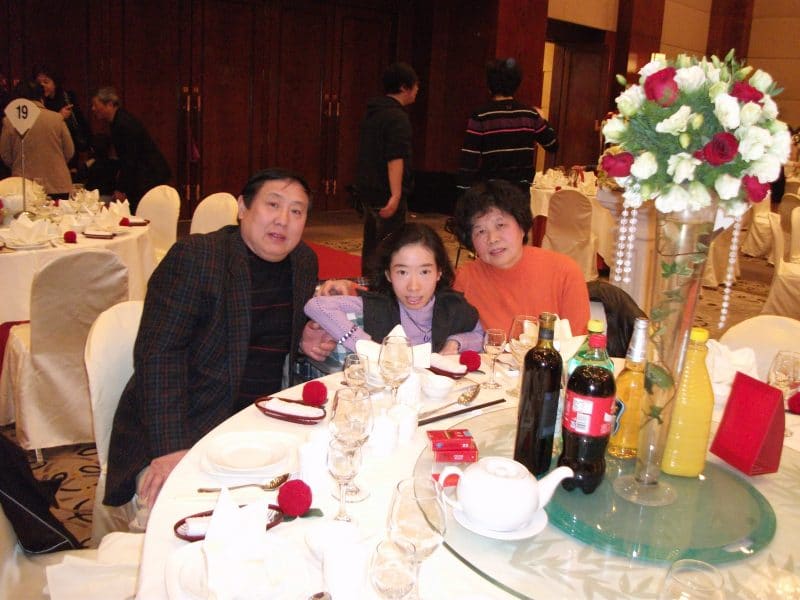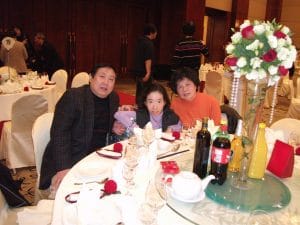 Q: Thank you for working with us! Please state your name, where you come from, and what you work on at Day Translations.
A: My name is Yinhua Shan (Yinhua is my first name, Shan is my last name), Yin means "music and singing"; hua means "shining". And my English name is Shine. I come from Shanghai, China. I work as an English <> Chinese freelance translator at DayTranslations.
Q: Is there a particular industry that you specialize in? Is there one you'd like to focus on?
A:  Maybe Literature and art, since I like music and singing, and one of my dreams is to translate one my favorite novels or movies. But I also think e-commerce is amazing. It allows me to stay at home while purchasing products and enjoying services all over the world. So, that's one I'd like to focus on.
Q: How did you decide to become a translator? When did it happen?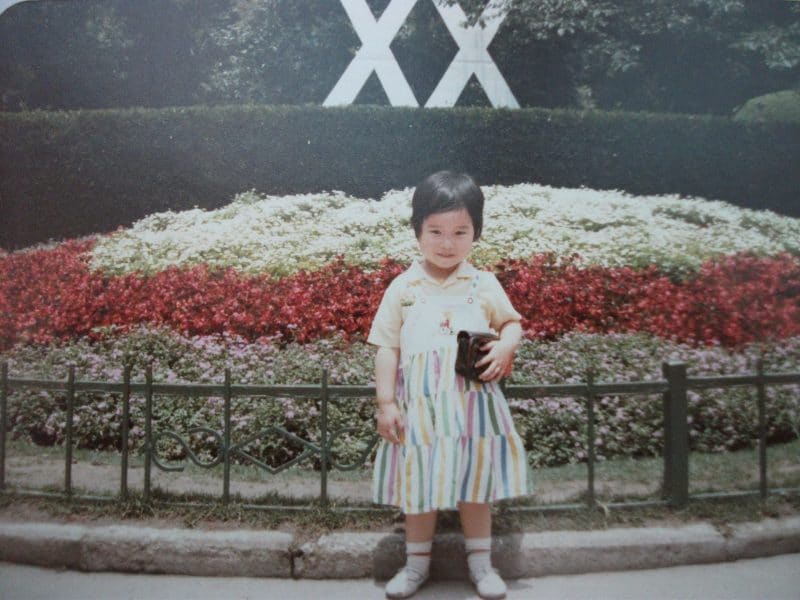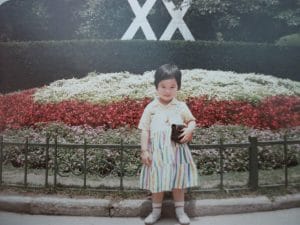 A: I think maybe I was born with the gift of language. I was born in a traditional Chinese culture family, but I was deeply attracted by Western culture. I remembered when I was 6 years old, I listened to Baby's English show on the radio. Then my grandfather bought me a figurine album for this Baby's English show. From then on, I began my English Enlightenment learning and never stopped… I think that is why I want to experience different cultures and different lives through translation.
In December 2006, in my second year of university, I began to follow my translation teacher, to practice translating online. I remembered I did a lot of work at that time, creating and maintaining a translation memory, doing research, translating (credential translation), editing, reviewing, typesetting… actively cooperating with the team. I have worked as an intern translator, proofreader, project manager and QA, which was a valuable experience for me. It has been 14 years since then.
Q: Is there another language you'd like to learn next?
A: I think French, the pronunciation of French has a lingering charm, and many English words come from French.
Q: We know you have a particularly unique life story Yinhua, would you like to tell us a little bit about it?
A: It's a long story. When I was born, I was a healthy baby. I once had a short and happy childhood. But when I turned four years old, I got immune system disease, which turned out to be a misdiagnosis afterward.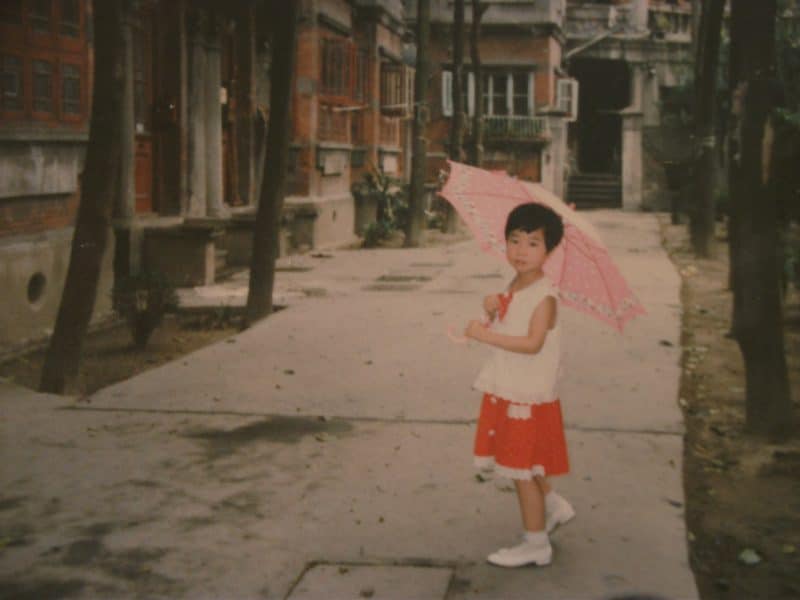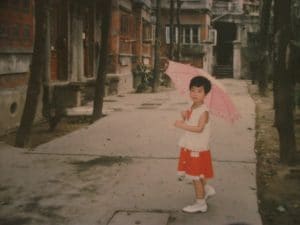 By then it was too late. I had already taken prednisone for three and a half years. In the beginning, side effects were not obvious. I often fell on my knees because my bones and muscles were not strong enough. Although the doctor made me stop taking the medicine in time, he failed to prevent side effects that occurred in my body – (My nervous system is good, but my bones and muscles are not strong because of calcium deficiency, and my arms and legs are limited in movement, unable to stretch out like normal people). The side effects of prednisone made me lost standing and walking ability. My parents loved me so much, they couldn't accept it at first. For ten years, they took me to all the hospitals in Shanghai, where I tried many treatments (physical therapy and surgery), but the results were not satisfactory. So it was not easy for me to go to school, but my mother knew I was smart and cappable of receiving a good education, like any other kid. I did my Primary School, Junior and High School mostly at home, as well as my University and my English studies. The only time I went to school was for my exams. It was a lonely time, but I had a dream, and my heart was full of poems, stories, music and paintings. I lived in my own imagination.
I remembered, my high school Chinese teacher once hoped I could be a writer and wrote my own story. However, I felt that my growing up experience was actually insignificant. I was infatuated with Western literature, so I chose English language and literature as my major.
I hope I can understand different cultures and open up a broad world by learning English.
Q: Thank you for sharing your unique and inspiring story with us, Shine. Even though your childhood was hard because of this misdiagnosis, your parents worked hard so you could have an education like any other kid – and it has paid off! Tell me, what's a day in the life as a translator for you? 
A: Every day is different, which is one of the best things about this job.  I think most of the time, I get up early in the morning, while it's still dark out, and I start working. I love hearing the birds sing very early in the day.
Sometimes I work very late into the night, reading and revising a translation. I love it too because it's quiet around. Sometimes I work alone, sometimes with a team member. I love my job. It gives me a sense of doing something meaningful for people.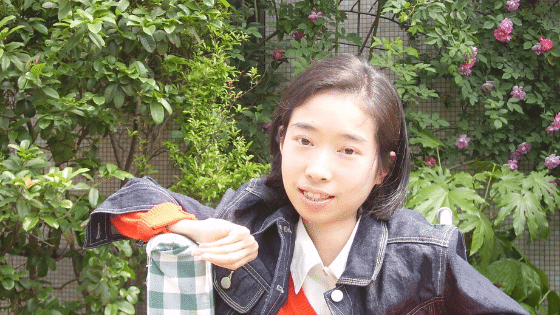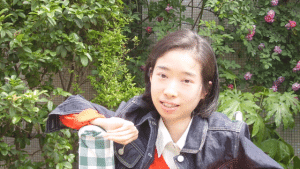 Q: So this flexibility is definitely one of your favorite things about being a translator. But what's for you the best thing?
A: I can communicate with friends all over the world in English. And different languages sometimes allow us to express things that we cannot using our mother tongue. I think that's amazing.
Q: What advice would you give people that want to work as translators / interpreters?
A: Master a new language. Language learning is a process of acquisition. It involves imitation, creation and feeling with the heart. I think we can start from approaching the target-language culture, for example, listening to music, songs, watching movies and reading. We also need to practice every day.
Q: Thanks so much Shine. It has been a pleasure to speak with you today!