The World Telecommunication and Information Society Day is observed today, May 17. The objective of the celebration is to raise the public's awareness of how information is distributed around the world and the importance of communication to people's everyday life. It's one way to learn communication's evolution. It's also the means to celebrate the creation of development oriented, and people centered information society, which is a basic human right.
The celebration of the World Telecommunication and Information Society Day highlights the importance of communication in the lives of all people. Moreover, it gives focus to technology development.
Theme of this year's celebration
For 2018, "Enabling the positive use of Artificial Intelligence for All" is the theme for the global celebration of the World Telecommunication and Information Society Day. This is in line with the Sustainable Development Goals (SDGs) of the United Nations and the organization's objective of focusing on increasing the potentials of artificial intelligence (AI) to support the SDGs.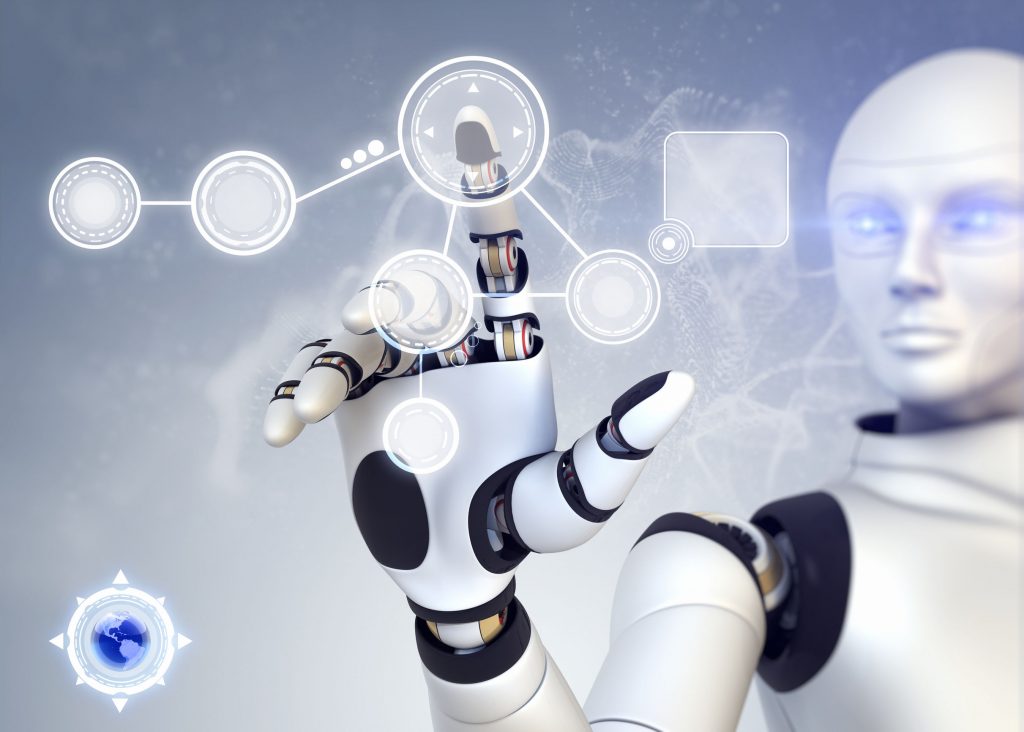 The progresses achieved in the technology for artificial intelligence lead to several advances in different fields such as cloud computing, storage capacity, computing power, machine learning and Big Data.
Various applications and tools employing artificial intelligence technologies are already helping many people through a wide array of services, such as transportation, agriculture, finance, education and healthcare.
For example, Hanson Robotics of Hong Kong created Sophia, which is a humanoid robot or an Android. Many humanoid robots, although not sophisticated as Sophia are already available and are used to help in various industries. Many are used for research, such as in the study of locomotion and in the creation of prosthesis and orthosis. Others are being created to be assistants such as Softbank's Pepper, which is being used in Japanese businesses and homes and the cute interactive companion, Nao. Nao, which is only 58 cm tall, was created by Softbank in 2006. It is a humanoid robot that can interpret, understand and act autonomously. Nao can be personalized.
Sophia on the other hand was "born" in April 2015. It was modeled after Audrey Hepburn and has human-like behavior and appearance. The robot uses facial recognition, visual data processing and AI and can imitate facial expressions, human gestures and now, conduct simple conversations with predefined topics and specific questions. Sophia is a learning robot whose program enables it to improve its responses over time through analysis and data extraction.
Dr. David Hanson, the creator of Sophia said that the humanoid robot would fit very well in education, therapy, customer service and healthcare.
Sophia is a citizen of Saudi Arabia and received the citizenship in October 2016. It was the first time a humanoid was given that kind of privilege. In November 2017, Sophia became the first Innovation Champion, a title given by the United Nations Development Program. It was the first time that the UN gave a title to a non-human.
Watch Sophia conduct an interview in South Korea.
What is telecommunication?
Telecommunication is distance communication, using either broadcasting, telegraph or cable. It is the transmission of words, sounds, images, writings, messages and signals and other information. Information exchange between people who are communicating would not be possible without technology.
Communication came directly from the Latin nominative communicatio and the Old French term comunicacion. The latter means "the act of conferring, debating, discussing or imparting, while the former means to "participate in, unite, join, inform, impart and communicate. "Telecommunication" is a compound word formed by the combination of "tele," which is a Greek prefix and the Latin term "communicare." Tele means afar, far off or distant, while communicare means, "to share."
There is no denying the fact that distance communication today is a far cry from what our ancestors used to do. During their time they used smoke signals and beacons, optical heliographs, signal flags and semaphore flags. Loud whistles, lung-blown horns (shofar) and coded drumbeats were also pre-modern tools for long distance communication.
Super heroes also make use of innovative communication tools to cover long distances. Batman has the bat signal and the red bat phone. Superman has a signal watch that he gave to Jimmy Olsen. Dick Tracy has a two-way watch radio while the ring of Green Lantern could be used like a regular phone to connect to the Green Lantern Corps members. Communicating through galactic distances is possible for the members of the Guardians of the Galaxy by using their red, white and blue communication stars (as shown in the comic book version).
Developments in communication technology produced electromagnetic and electrical technologies like communications satellites, fiber optics, microwave transmission, radio, teleprinter, telephone and telegraph.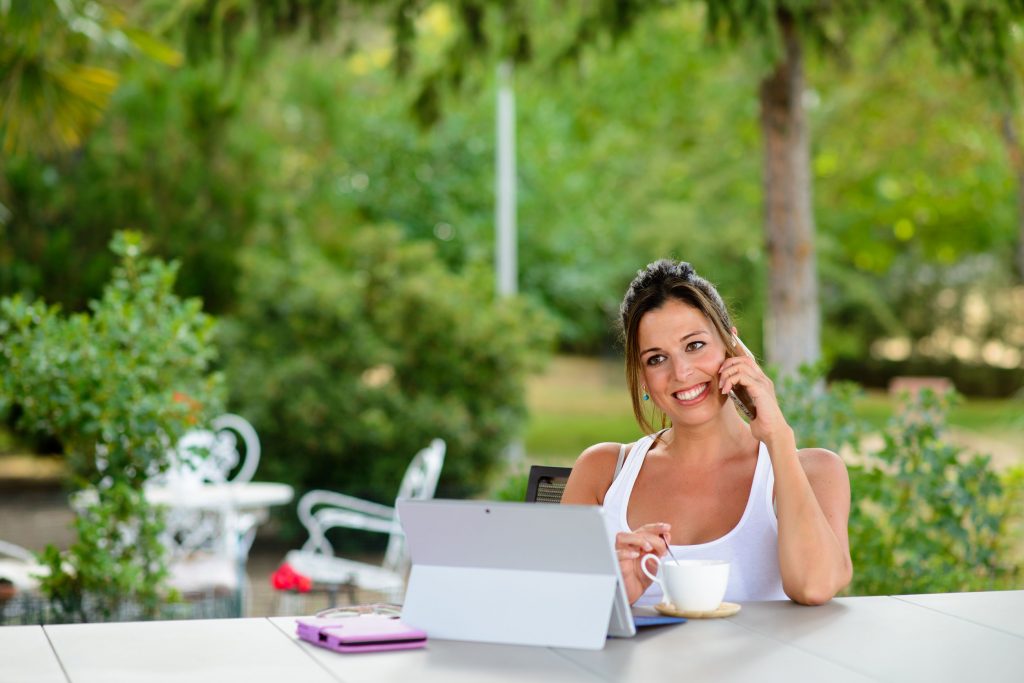 Purpose of the celebration
The main purpose of the celebration of World Telecommunication and Information Society Day is to increase the awareness in the possibilities that can be generated from using the Internet and all other communication and information technologies. It is aimed at bringing these new technologies to economies and societies for their future development, realize the Sustainable Development Goals of the UN and bring people closer by narrowing the gap on computer and Internet access.
Likewise, it is to commemorate the history of the International Telecommunication Union's (ITU) founding. ITU was established on May 17, 1865, which was also the day that the initial International Telegraph Convention was signed. The celebration of the World Telecommunication Day was established in 1973 by the Plenipotentiary Conference in Malaga-Torremolinos (International Telecommunication Convention).
May 17, 1969 was the first time World Telecommunication Day was celebrated annually. It marks the founding of ITU and the signing in 1865 of the first International Telegraph Convention. It was instituted in 1973 by the Plenipotentiary Conference in Malaga-Torremolinos.
The World Summit on the Information Society requested the United Nations General Assembly in November 2005 to make May 17 as World Information Society Day, which resulted in a General Assembly resolution to have an annual World Information Society Day on May 17.
Exactly a year later during the ITU Plenipotentiary Conference held in Antalya, Turkey, it was decided that the two societies should have a joint annual celebration.
Impact of technology and telecommunications on the translation industry
It is undeniable that the developments in telecommunication and technology have greatly helped the translation industry with the transfer of information becoming faster and the translation process becoming more efficient.
Technology may have made some processes simpler and faster but it cannot replace human translators. Technology helps with data storage and other back-door processes that can be automated.
Digital tools such as translation memory tools, terminology databases and digital dictionaries help make the translation process faster and more accurate. But the actual processes of translating a document from the source to the target language are still the task of the human translator.
The computer-aided translation (CAT) tools make them more efficient translators because they can devote more time to the translation work instead of spending time with tedious processes that are simplified by the CAT tools. The content management system or CMS helps language services companies that have translators and offices in other parts of the world. CMS enables them to access content and terminologies to avoid redundancy and increase accuracy.
Computer and information technology help create new types of translation work, from translating websites, videos, software and games. They lower the cost of translation, making the companies more competitive with their pricing and at the same time, improving their turnaround time.
Telecommunication and information technology continue to advance and develop. While the developments are beneficial to many industries including the language services sector, it is still not possible for machine translation to accurately translate written documents.
Clients pay for translation dealing with serious matters, which cannot be recreated by machines. Machines cannot handle the linguistic nuances. They are still unable to deal with context that requires human understanding, particularly when applied to different situations. Machines cannot replicate empathy. At this stage, even with the progresses in artificial intelligence, it cannot comprehend human nature, humor, irony and the hidden meanings of certain words.
Like Sophia, Alice, Pepper, Nao and other humanoid robots that use artificial intelligence, they only react and respond to a specific set of "intelligence" that has been programmed into their "computer brains."
Thus, in a professional setting, human translators are still needed to do the complex job of translation. Technology, for this industry at least, technology would work best when working with humans.
Day Translations, Inc. employs technology to ensure that clients are accorded efficient service anytime, anywhere. We easily connect with our translators who are located in different parts of the world using modern telecommunication tools. Trust Day Translations to deliver professional service and highly accurate translation output, whatever type of translation project you have. Our teams of translators are all native speakers. Our subject matter experts are specialists in their own right and have years of experience to back them up. Request a quick translation quote by sending us an email at Contact us or call us at 1-800-969-6853 at your convenience. We are open 24/7.
Image Copyright:
electronphoto / 123RF Stock Photo
magiceyes / 123RF Stock Photo
ilexx / 123RF Stock Photo