Time flies when you're having fun and here we are turning 10 already! In our 10-year anniversary month, we'd like to shine a light on the people who made all this possible! Our team, the translators and language professionals who work above and beyond to deliver flawless documents to our clients. We know we'd be nothing without our people, working hard behind the scenes. So, it's high time you met some of our top translators, found out what it's like working as a translator and what they think of our company!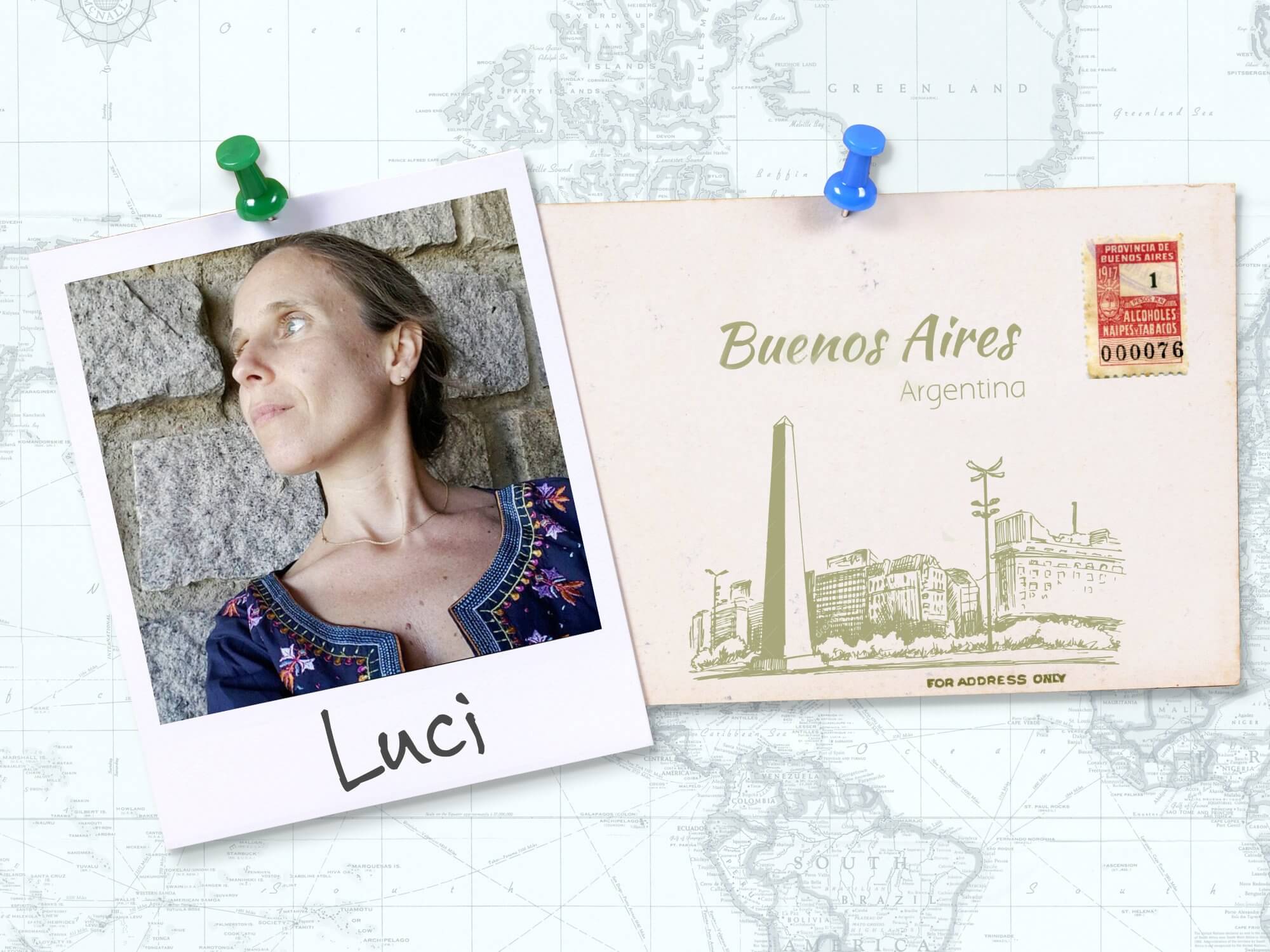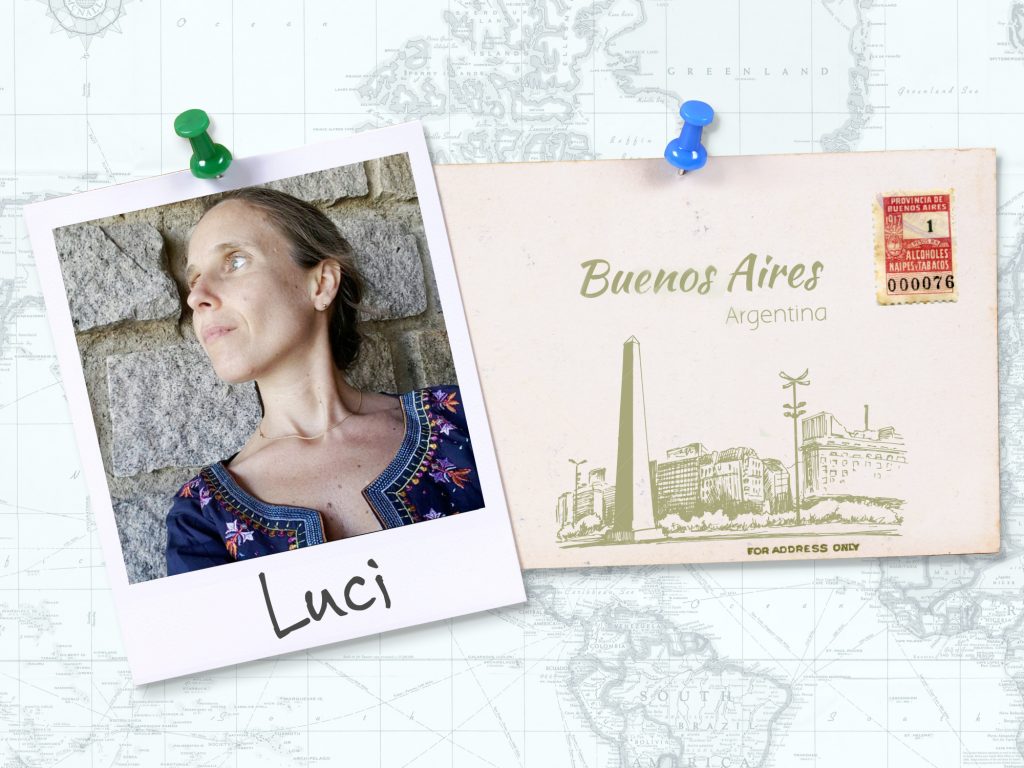 Today, I'm going to introduce you to Luci, an English to Spanish translator based in Buenos Aires, Argentina. Luci is actually our very first translator and a particularly cherished member of the Day Translations family. Joining us as our first employee at Your Spanish Translation, Luci has presided over our amazing growth and changes – including the launch of Day Translations! She's celebrating her own 10-year anniversary with us this month as well! Congratulations and keep up the hard work Luci!
Luci's Background
Without further ado, let's delve into Luci's background, motivations, passions and reasons for becoming a translator! Over to you, Luci!
1. Can you introduce yourself and tell us about your background?
My name is Lucila (Luci), and I am 42 years old. I am Argentinian and have been living in Buenos Aires since 1996, when I first came to study. I am from a small town in the province of Santa Fe. Ever since I was a little child I was interested in the English language, mostly because of songs. I used to love listening to music in English and writing down in a notebook what "I thought" the singer was saying!
There was no Internet at the time to check! I believe it was then that I started translating. I studied English in my hometown as a hobby and as a duty as well – according to my Mom, it was a MUST! Then I studied Literary and Scientific Translation at the Universidad del Salvador here in Buenos Aires. I actually started studying to become a Nutritionist, but after a year and a half I realized it was not what I wanted. So, either I had to go back to my hometown or start something else. Since I loved English and had already taken some international exams, I decided to try this career and I've loved being a translator deeply since day one!
2. What makes you successful as a translator?
As a translator, I am methodical and thorough, and I NEED to have my work done way before the deadline. I can't help it! I'm also very meticulous about my research. I NEED to know what I am writing about. If it is about a company, a product, etc. that I am not familiar with, I really need to do a bit of research to know what I am talking about. It is easier now that we have the Internet! I'm also passionate about the English language. You could say the English language has always been there as a hobby. It's much easier to love your work if you love what you do.
What is Working as a Translator Like?
Here we find out what a typical day as a translator looks like for Luci, her views on culture and language and what types of projects she enjoys most.
3. What is a typical day like for you?
I work full time as a freelance translator, so I'm always pretty busy. I accept as many projects as I am able to. It is hard for me to reject any project I am sent. I always try to manage to do everything. I kind of like when I am swamped! But I have to be very organized and focused. I have a husband and a 10-year-old daughter, so I need to split my time between family and work. It is necessary to find a balance. And it is important to make those surrounding you understand that even though you are home YOU ARE WORKING! I am multitasking, as most women are, but I need my "space" and my "time" when I translate.
4. What were the translation projects that you learned from the most?
Many medical documents, leaflets, letters, etc. I like everything connected to health and nutrition and am constantly learning about new things as I translate. I love the challenge!
5. How important is understanding a country's culture as a translator?
Understanding the two cultures of your language pair is strongly linked to the quality of your work. I love traveling whenever I have the money to do it. I am a HUGE fan of movies and series as well, and I read a lot of novels in English to make sure I keep up with the culture. Luckily, we have the internet as a resource now, you have to research when you are faced with something you are not very familiar with.
Changes in the Translation Industry
With huge leaps in technology and greater access to online translation tool, Luci's seen some amazing changes throughout her career.
6. In what ways is your occupation changing?
Definitely the rise in machine translation and CAT tools. I do not work with CAT tools but I guess these are being used more and more each time. I have also come across some machine translations many times and they are terrible! But I think they are used anyway as they usually have no cost. Personally, I think it is deplorable!
7. What things are most important to you in your career?
Getting assignments! Not making mistakes! And it is very important to have enough time to finish my projects and edit them. It is also really important to me never to get behind schedule. Actually, I think it never happened to me!
8. If you could do things all over again, would you choose the same path?
Definitely! I would choose the same career, but I think I would also study legal translation. You can choose Scientific and Literary Translation or Legal Translation here. I think that having a specialty as a translator opens up even more doors for you.
9. For anybody looking to get into translation, what advice would you give?
Study hard, read a lot, travel and live abroad if possible (I couldn't, though, but that's something I would change if I could, next time around!)
Wrapping it up
Now for the $64 million question…
10. How has Day Translations been a part of your life?
I can't believe it's been 10 years already! Working with Day Translations IS one of the most important parts of my life. It's my only job, I wouldn't know what to do if I didn't have Day Translations!
All the team at Day Translations is thrilled to have such dedicated people on board and we would like to give a very special thank you to Luci. She's been with us from day one and never failed to deliver perfect work, on time and always with a professional and positive attitude. We couldn't have done this without you – thank you Luci!
We hope you enjoyed our first translator feature! Be sure to check out next week, when we'll be introducing you to another valuable member of the Day Translations team!