A great product, an engaging and relevant brand, and a marketing team with decades of expertise might not be enough to take your company global.
Having a global brand is all about being successful in several different regions. As some experts like to say, "To go global, you must go local." While internationalizing your brand is essential to succeed at a global scale, it's only a necessary step towards localization. 
Localization is a comprehensive process through which a brand adapts its image, message, and marketing assets to a new locale. It involves translation, but also revising all aspects of your products so they can be adopted by your new target demographic. This means learning whether the colors of your product's label have the wrong cultural connotation or making sure the version of your website translated for that locale includes stock images with models of the same ethnicity as your target audience.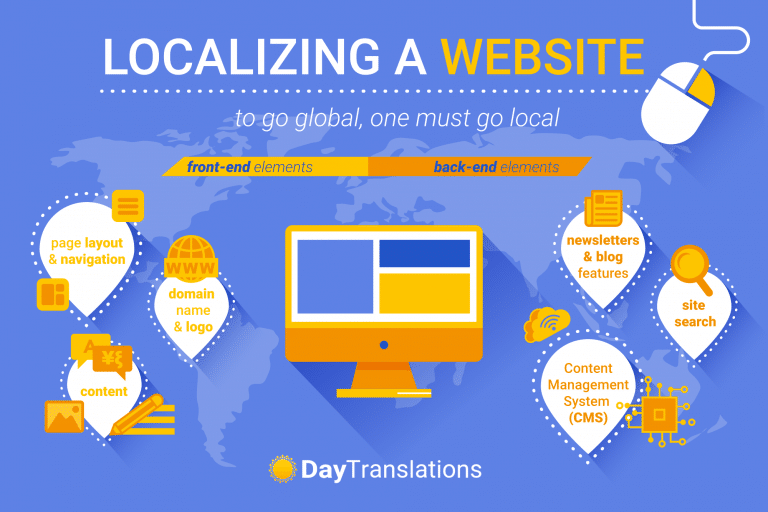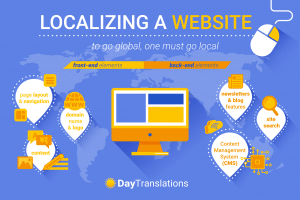 To succeed in a new market, you should be deeply aware of cultural preferences, trends, history, and pop culture. Of course, this is also the case for digital products. 
The Caribbean region is a strategic market with more than 70 million consumers and a strong tendency towards importation rather than local manufacturing. On the other hand, the region has a growing digital economy, as internet providers continue to work on ensuring faster connections with cutting-edge security measures. 
In this post, we'll take a look at key points to have in mind when marketing your product to the Caribbean consumer:
The Caribbean Consumer & Linguistic Diversity 
This region consists of 13 countries and 17 dependent territories, and is home to several different ethnic groups, speaking more than 11 languages. The linguistic diversity existent within Caribbean nations and territories demands a question: What language should we speak, for our audience to understand us?
Each country demands a targetted approach. When deciding what language we should engage our potential customers in, we should learn:
What's the official language. Is there more than one?

Which language is used by the majority of the population

What contexts the language in question is used in — Is there a "formal" language and an "informal" language?

What language/s our competitors in the region are targetting. 
The Caribbean Consumer & Ethnic Diversity 
As explained on The Caribbean Community's website, 
" [Caribbean people] are the descendents of many peoples who have helped to shape our history and culture. Our main ethnicities are: Groups of Indigenous peoples, Africans, Indians, Europeans, Chinese and Portuguese" . 
When we create graphic assets for either our localized product or for our marketing campaign, we should have this ethnic diversity in mind. Ideally, we should study the racial makeup of the country or area we're targeting. 
Relationships Are Vital
Strong bonds, mutual trust, and openness are the cornerstones of social and commercial life. That's especially the case in the Caribbean. Friendship, family and a sense of belonging to one's local community are deeply cherished by Caribbean people.
This shouldn't only affect the way you engage potential business partners, but it's also relevant to your marketing message. 
Tourism in the region
UNWTO estimates tourism market to be over $32 billion in 2018, with customers coming from United States, Canada and Europe. See our free guide on tourism and language services to know how to adapt your marketing campaign for different markets and consumers across the world. While tourism is usually directed to foreign visitors, it's a sector of the economy that cannot simple be ignored when doing marketing in the region.
An Outstanding Online Presence
In this region, you can really set yourself apart from your local competitors, with a strong online presence. 
As social media expert Katyan Roach noted in a HuffPo article,
" If you take a minute to Google the words "Social media marketing", you'll find loads of information on not only its definition but also its value, but if you add the words "in the Caribbean" to your search term you'll find that it's a different story. Besides stumbling across some well SEO'd agencies; information, statistical or otherwise, is sorely lacking." 
When marketing to Caribbean customers, you can get a competitive advantage just by harnessing the power of social media like you're already doing. 
The Jamaican Tourist Board reaped incredible results last year, by focusing on digital marketing. It led by example — but few have followed. Still, local businesses and institutions rarely pay special attention to digital platforms. 
When you're researching your Caribbean competitors, you'll probably notice the prevalence of outdated or old websites, as well as lacking or non-existent social media profiles. 
You could conclude that this is because Caribbean customers are not online. But you would be wrong. 
According to The World Bank, in 2017, 82% of the Barbados population was online. In Trinidad, 77% of the population is online. Interested in expanding to Puerto Rico? 71% of the population is online. 
There's still a lot to be done. Cuba, Jamaica, and Guyana, among other territories, still have a very low percentage of the population using the internet. 55% of the Cuban population is online. The number's the same for Jamaica. But, when we take a look a Guyana's statistics on the matter, we'll find out that only 37% of their population is online. 
These numbers are quite unimpressive. In fact, they can be a little worrying. But governments, as well as local and international organizations are working to solve this connectivity problem. And this region's historical progress regarding connectivity is very encouraging. 
Digital marketing might be less costly than its traditional counterpart. But that doesn't mean that it's free. One needs to invest, especially, in quality translation and localization. 
If you're considering expansion to the Caribbean as a way to grow your customer base and have a far-reaching business, you should be looking forward to localizing your website, your marketing assets, and your product. These are necessary processes, which are not of low cost, but that it's essential you invest in. 
To avoid the hassle and stress of having to retract and remake your website, or your product's new localized version, or your PPC ad campaign, it's best to reach out to an international marketing services provider who's experienced in the Caribbean region. With the right partners and a targeted, culturally sensitive approach, the Caribbean region can be the stage for incredible international growth.