Hit video games are not a monopoly of English-speaking developers. Talented developers from different parts of the world have been creating many international video games with interesting concepts that can make them commercially and critically successful. They deserve to be translated to English for more players to enjoy.
Video Games That Should Be Translated To English
1.     Yakuza Ishin
Officially called Ryū ga Gotoku Ishin!, Yakuza Ishin is an action-adventure video game for PlayStation 3 and 4. It is the second spin-off of the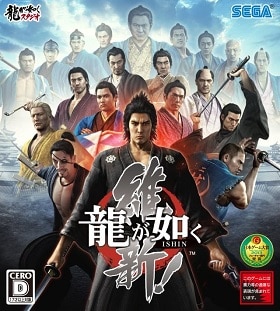 Yakuza series of games created by Sega originally for PlayStation 3. Although it is an offshoot of the Yakuza samurai era themed games, it is not related to Ryū ga Gotoku Kenzan!, an entirely different game released for the PS3 back in 2008. They have unrelated plots as the Kenzan! timeline is set 200 years before that of Ishin!
Yakuza Ishin takes place between the years 1853 and 1867, during a turbulent Bakumatsu period. Its lead character, Sakamoto Ryoma, has to deal with conflicts and confusion with his role in society. Ryoma takes on a different identity as he seeks to avenge his assassinated mentor and survive in the midst of a Tosa coup d'état.
Yakuza Ishin has the potential to become a hit if it were translated to English because of its GTA-like (Grand Theft Auto) gameplay except that there are no cars in it. The game is notably "very Japanese" not only because of the aesthetics but mainly due to the action and bits of comedy. Playing it means taking command of Ryoma's character as he goes through the underworld getting into brawls and other activities. Of note, he can be made to dance in the game.
2.     Last Ranker
First released in Japan in July 2010, Last Ranker or Rasuto Ranka is a roleplaying game notable for its excellent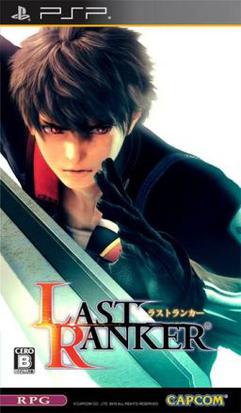 graphics. The game's story was written by Kazushige Nojima while the characters were designed by Tatsuya Yoshikawa. It was directed by Kazuya Niinou and produced by Minae Matsukawa from Capcom.
In the game, the protagonist named Zig gets involved in a combat organization called Bazalta, wherein members need to fight their way to the top. Member fighters are assigned numerical ranks, which means every player should strive to climb up in the ranking. Gameplay is characteristically fast-paced and made more exciting by the quirky plot. It's something fans of international video games will surely love, if only it had an English version.
The Last Ranker offers an interesting spin on the RPG genre. Instead of granting direct control to characters, players only direct Zig's movements. The attacks of the protagonist character are selected from a menu. Access to these attacks is based on an SP system, which eventually depletes depending on the usage and takes a few seconds to replenish.
3.     Age of Wanderer
Fancy playing a game that is based on a K-drama? Korean dramas, along with K-pop, are highly popular in Asia. If you are a gamer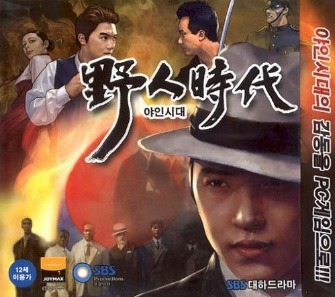 intrigued by this "K-fever," you may want to try this PC game developed by Joymax based on an eponymous drama produced by SBS.
Also known as Yainsidae, Age of Wanderer is a beat'em up game set in war-torn Korea, particularly in the streets of Jongro, a former center for Korean trade. This is a fast-paced game wherein players have the ultimate goal of beating the Honmachi Clan, a notorious group of gangsters and thugs.
The lead character of this game is Doo Han Kim, a famous general's son who is regarded as "the greatest fighter of all time." Players have to control this character as he fights against an oppressive tyranny and seeks the restoration of peace in Jongro.
Having an English translation for Age of Wanderer can provide an interestingly new perspective for video game fans. The drama-based plot makes for an engaging gaming experience. It's something not many gamers have encountered before.
4.     Wangzhe Rongyao
Wangzhe Rongyao, unofficially translated to English as King of Glory or Honor of Glory, is a multiplayer online battle arena game for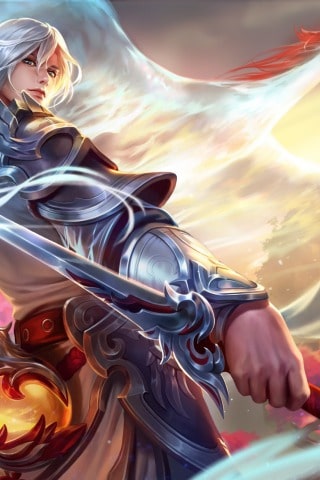 mobile devices. Developed and published by Tencent Games, this China-exclusive game is known for its commercial success. In 2017, it already had more than 80 million active daily players and around 200 million active monthly players, making it the most popular and highest grossing game of all time worldwide.
Wangzhe Rongyao has an international version called Arena of Valor, but this new game released in 2017 has different content. It does not perfectly represent the kind of experience Wangzhe Rongyao offers. An exact translated version is the only way to savor the kind of excitement China's most successful video game has to offer.
 Wangzhe Rongyao's gameplay is comparable to that of League of Legends. This shouldn't be an issue, though, since the latter is from Riot Games, a game publishing company owned by Tencent.
A Tencent QQ or WeChat account is needed to play this game. There are versions that can be played as a guest (no QQ or WeChat account required), which can be linked to a Facebook account later on. There is a Garena iteration of this game that can be played using a Garena or Facebook account. The issue with this version, however, is that its servers are not in sync with the main Tencent game.
5.     Xuan-Yuan Sword
Another China-exclusive video game, Xuan-Yuan Sword, which literally translates to "Sword of the Yellow Emperor," is an RPG game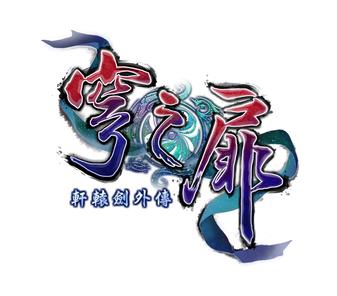 created for Windows computers. It was developed by DOMO Studio of the Taiwanese firm, Softstar Entertainment Inc. The game eventually had English and Japanese versions released in 2015, but these did not cover the earlier iterations of the game. Xuan-Yuan Sword 1 to 6 deserve a complete translation for English gamers to enjoy.
Xuan-Yuan Sword is centered on a special sword that was once in the possession of the Yellow Emperor. This sword was used as protection against the warlord Chi You. It is a powerful weapon sought by many for their own selfish goals. Players of the game have to use this sword and fight various villains along the way.
Aside from the sword, there's another interesting item in the game that appears recurringly throughout the series. It's the Monster Fusion Vessel, which has the power to take in nonhuman creatures. These nonhuman entities can then be transmuted into other beings or objects that can be used to the player's advantage.
The Xuan-Yuan Sword series is an undoubtedly enjoyable Chinese roleplaying game. English-speaking gamers would love it. However, perhaps the most compelling reason to have it translated to English is the fact that this series is the oldest and longest-running Chinese RPG. There should be something special about it that makes it an all-time favorite for discriminating Chinese video game fans.
Why don't games always have English versions?
There are many reasons for this.
For one, the game could only be suitable for the unique culture and preferences of a local market. It could be too offensive to qualify for an international release. It may only appeal to players in a specific region.
Additionally, there's the issue of budgetary constraints. Not many are willing to place their bets on the success of their games translated in another language. There's no guarantee that they will become a hit. In most cases, games only get official translations once they gain a considerable number of new players who speak a certain language.
Moreover, it's not easy to find truly competent translators who can come up with the perfect translations for the game interfaces, dialogs, and narrations. Many non-English publishers have tried producing English versions of their games only to end up with funny or inappropriate translations. Lousily translated games rarely become a hit. They may gain some attention for the humor, but they unlikely achieve the desired results.
If international video games were to be translated or localized for a specific market, it's a must to have the most accurate and contextually precise translations. The games featured above have distinct features, but they can also be considered as compatible with the English-speaking gaming market. They deserve to be translated into English and introduced to more players.
Reach out to New Gamers
One of the best ways to make a video game successful is by reaching out to new gamers worldwide through translation or localization.
A premier language service company, Day Translations, Inc. can help video game developers and publishers in introducing their portfolio to an international audience. We provide high-quality translation and video games localization solutions, regardless of how big or small the project is. Contact us by telephone at 1-800-969- 6853 or through email at Contact us. We are always eager to serve clients 24/7, 365 days a year.
Image Copyright:
lassedesignen / 123RF Stock Photo
Ryū ga Gotoku Ishin / Wikipedia
Last Ranker / Wikipedia
Age of Wanderer / Wikipedia
Wangzhe Rongyao / Goodfon
Xuan-Yuan Sword / official Xuanyuan Sword