To all the mothers and persons taking on a mother's role to care for their children, Happy Mother's Day from all of us here at Day Translations, Inc.!
If you want to write Happy Mother's Day in other languages, here's how.
| | |
| --- | --- |
| Afrikaans | Gelukkige Moedersdag |
| Albanian | Gëzuar Ditën e Nënës |
| Basque | Amaren egun zoriontsua |
| Catalan | Feliç dia de la mare |
| Czech | Vsêchno nejlepŝí ke Dni matek |
| Danish | Glædelig Mors Dag |
| French | Bonne fête des mères |
| Bosnian | Sretan dan makji |
| German | Schönen Muttertag |
| Hawaiian | Hau'oli lā makuahine |
| Hungarian | Boldog anyák napját |
| Indonesia | Selamat Hari Ibu |
| Italian | Giorno Della Madre Felice |
| Latin | Felix matres dies |
| Malay | Selamat Hari Ibu |
| Norwegian | Gratulerer med morsdagen |
| Portuguese | Feliz Dia das Mäes |
| Romanian | La multi ani de ziua mamei |
| Spanish | Feliz día de la madre |
| Sudanese | Bingah Hari Ibu |
| Swedish | Glad mors day |
| Turkish | Anneler günün kutlu olsun |
| Welsh | Diwrnod fam hapus |
| Lithuanian | Laimingos motinos dienos! |
| Finnish | Hyvää äitienpäivää |
Source: GapYear.com
History of Mother's Day
Throughout the world, people would be honoring motherhood in different ways when they celebrate Mother's Day on May 13. Since 1914, it's has been an official holiday in the United States.
Here's a trivia: Mother's Day was created in 1908 by Anna Marie Jarvis. When the day became commercialized, she worked hard for the rest of her life to have the holiday removed from the list of official holidays. Typically, Mother's Day means presenting gifts, cards and flowers to mothers.
As they say, there is a story behind most things. Do you know how Mother's Day as we know it today started?
Origin of Mother's Day
Motherhood and mothers have been honored since the time of the Ancient Romans and Greeks. These two civilizations had festivals to honor their mother goddesses Cybele and Rhea. For the Greeks, Rheia or Rhea was the goddess of the Titans and the goddess of generation, motherhood and fertility. She was the wife of Cronus and the daughter of Uranus and Gaea. Cybele was the only known goddess of Phrygia, a kingdom in Anatolia (now today as Turkey). She was called the Mountain Mother.
In the more modern period, the precedent for the celebration of Mother's Day was "Mothering Sunday," which is a Christian festival.
Mothering Sunday is still celebrated today particularly in England. It falls on the fourth Sunday of Lent (around March or April) so it's a movable holiday that is not connected to Mother's Day in the United States.
Traditionally, the daughters who worked as servants for other families in England were given a day off on this day, so they can be with their families, particularly their mothers.
In England, many people worship at the parish closest to their homes. A parish is called a daughter church and it is customary for people to visit the "mother church" or the cathedral in the middle of Lent. The tradition became an occasion for daughters to visit their mothers and largely hold a family reunion.
It is customary for them to take a walk along country lanes and the daughters would pick violets or wild flowers to present to their mothers. The tradition is still observed today, with children, mostly daughters, giving homemade cards and flowers to their mothers on Mothering Sunday.
Precursors of Mother's Day
A woman named Ann Maria Reeves Jarvis, who was from West Virginia, was one of the persons who started clubs for mothers in the 19th century. Before the start of the American Civil War she started the Mothers' Day Work Clubs. The aim of the club was to teach proper childcare to women in the local communities.
The clubs Ann started were the unifying strength in the region that was divided by the Civil War. She was an active and tireless organizer and social activist. After the Civil War, she started the Mothers' Friendship Day in 1868. Mothers would gather on a specific date to meet with former soldiers from the Confederate and Union groups to encourage them to reconcile.
Suffragette and abolitionist Julia Ward Howe also had a hand in the formation of a holiday to celebrate motherhood. Julia Howe wrote the Mother's Day Proclamation in 1870. The proclamation called on mothers to unite and support world peace after the Franco-Prussian War ended. Three years later, she started a campaign for a June 2 celebration of Mother's Peace Day.
Temperance activist Juliet Calhoun Blakely was also a Mother's Day pioneer. In the 1870s, she provided inspiration for a local version of a day for mothers in her hometown in Albion, Michigan.
In the late 19th century and early part of the 20th century, Mary Towles Sasseen, a public school teacher in Henderson, Kentucky supported the institution of a special day for mothers. In 1893, she published a pamphlet entitled, Mother's Day Celebration. She worked hard to have April 20, the date of her mother's death as Mother's Day.
A man named Frank E. Hering, a Notre Dame faculty member and Fraternal Order of Eagles' national president, spoke in front of the crowd on Monument Circle's English Opera House in Indianapolis. Hering, who was later called the "Father of Mother's Day" spoke about Our Mothers and Their Importance in Our Lives. It was considered as the first public appeal for Mother's Day to be observed nationwide.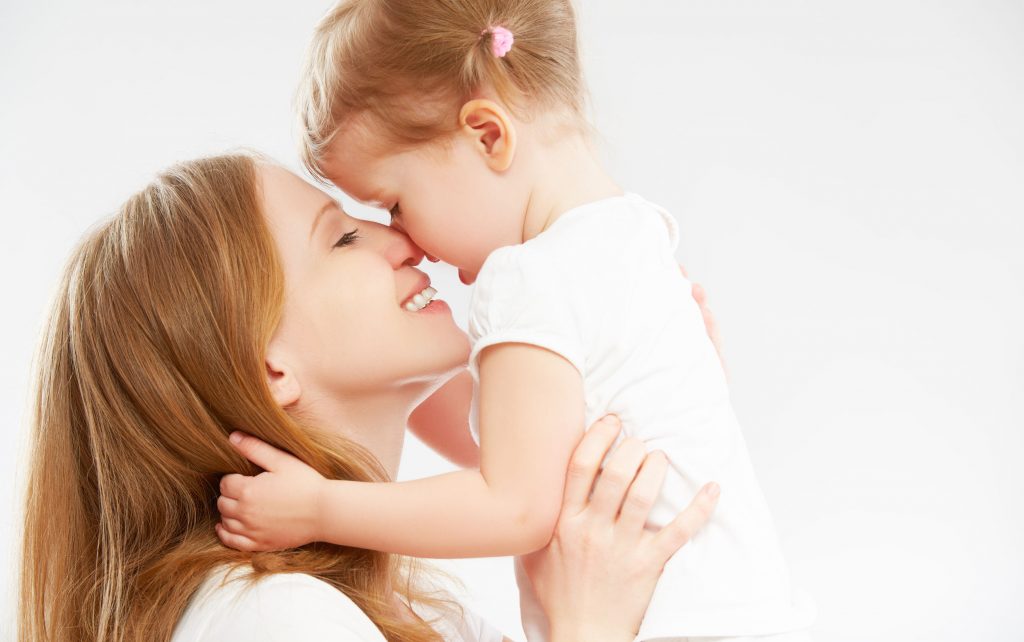 Mother's Day in the United States
The daughter of Ann Jarvis, Anna Jarvis, was a public school teacher and an active member of the Methodist Church, where she taught Sunday school. She joined her mother to organize activities in their church. From her hometown of Grafton, West Virginia, she moved and worked as a bank teller at Chattanooga, Tennessee and later lived with her brother in Philadelphia, Pennsylvania. She kept in close contact with her mother during the time that she was away from home. When her father died, she and her brother persuaded their mother to move to Philadelphia. Due to her illness she accepted her children's request. Anna Marie took care of her mother until her death on May 9, 1905.
Three years later, Anna Jarvis held a memorial for her mother, Ann, and all the mothers at her church, the Andrews Methodist Episcopal Church in West Virginia, after finding a financial backer. The church is now called the International Mother's Day Shrine and May 10, 1908 became the first official ceremony for Mother's Day.
Anna Jarvis was not able to attend the ceremony but she detailed the day's significance in the telegram she sent. She also sent 500 white carnations during the event. From that day, the white carnation became the symbol of the day honoring mothers.
Instant hit
The first celebration caused a sensation and prompted Anna Jarvis to have it declared as a national holiday. She established the Mother's Day International Association in 1912 and collaborated with various establishments. Other churches and towns adopted the holiday soon after and in 1914, it was declared as an annual official holiday by President Woodrow Wilson. The holiday celebration was set for the second Sunday of May each year.
It quickly became a commercial success, a fact that Jarvis hated. She lost control over the event, thinking that it should not be about making money but about sentiment. In 1920, she forgot the establishments and local businesses that supported her before. She started a new campaign, telling people not to purchase gifts, cards or flowers for their mothers. She called people who made a profit on the holiday various names, including termites and kidnappers. She fought against any establishment and organizations, including charities that used the event to raise funds.
Anna Jarvis spent the rest of her years trying to have Mother's Day abolished. Incidentally, she did not have any children and was never married.
International celebration of Mother's Day
Forty-six countries around the world celebrate Mother's Day on different dates. In the United States, it is celebrated on the second Sunday of May, which is followed by India, Canada, Australia and other countries, such as Japan, China, Italy, Finland, Denmark, the Philippines, Turkey and Mexico.
In the United Kingdom, the traditional celebration of Mother's Day is the third week before Easter Sunday. Costa Rica celebrates Mother's Day on August Day, which is also Assumption Day of the Virgin Mary. Mother's Day in Samoa is on the second Sunday of May, while Georgia holds their celebration on March 3. Mother's Day celebration in Thailand happens annually on August 12, which is Queen Sirikit's birthday. In Ethiopia, the day for mothers is part of the larger fall celebration called Antrosht.
Send your greetings
Send a heartfelt message in your mom's and to other moms dear to your heart in their ancestral language. For longer messages, you need a professional translator to express what you truly mean. We can help here at Day Translations, Inc. We have a team of native-speaking translators around the world and they are available day or night to serve your translation needs. We work with more than 100 languages, so you can have your message of love to your mother in any language. Get in touch with us through 1-800-969-6853 or send us an email at Contact us. We are open 24/7, every day of the year, so do not hesitate to contact us.
Image Copyright:
evgenyatamanenko / 123RF Stock Photo
wavebreakmediamicro / 123RF Stock Photo