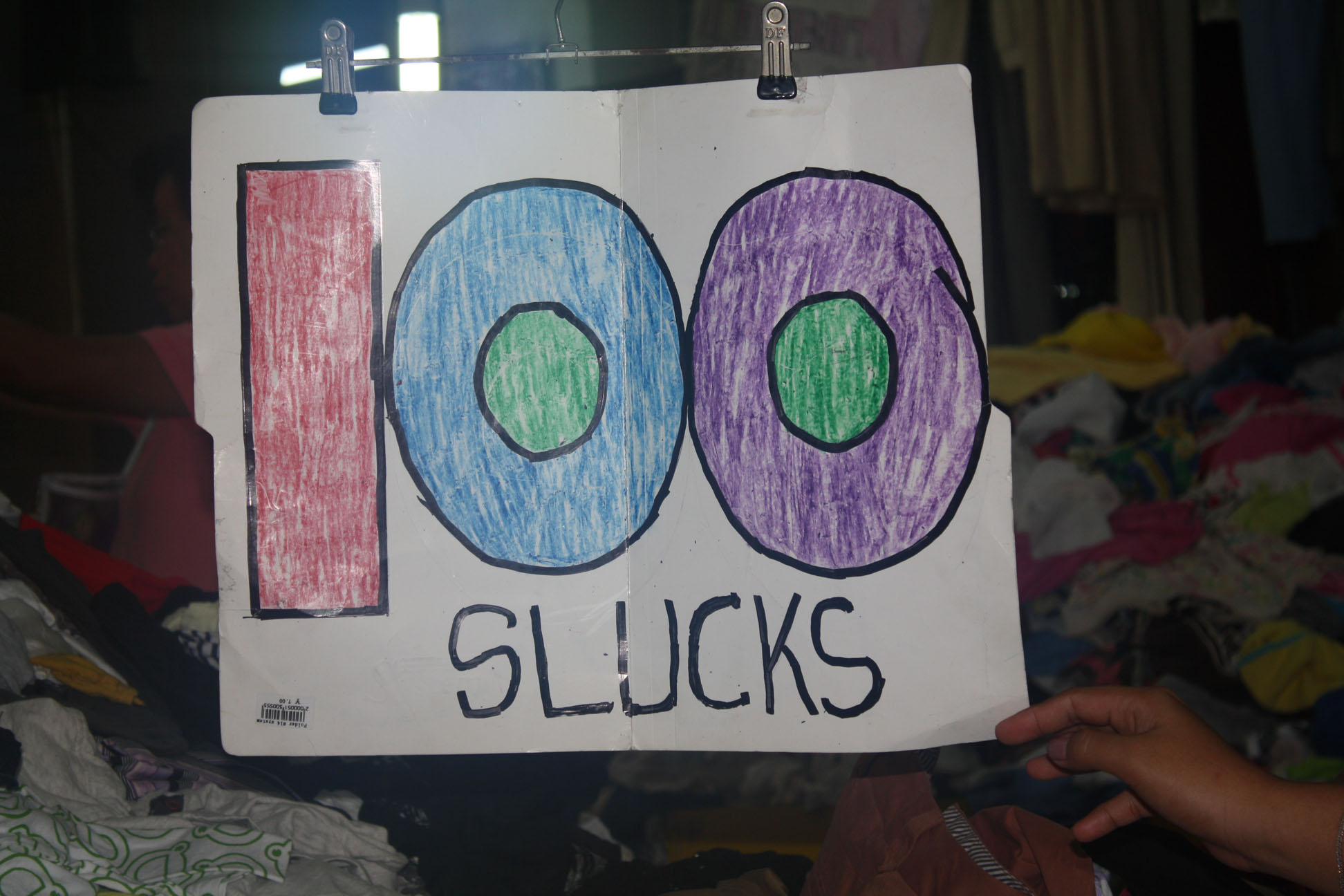 Posted at 12:50h
on
26 Aug
Many cities around the world are multilingual in nature. Such is the case of Davao City, in the Philippines, where Visayan is the most widely spoken language but English is the chosen language for education, while Tagalog is also spoken by a high percentage of the population. In multilingual locations, it isn't rare to find store owners and business people willing to translate signs and documents themselves. However, as we keep highlighting at Day Translations, knowing more than one language does not immediately make you a translator.
On this occasion, one of Day Translations' team members took the initiative to share this image with us. He found this sign in a bargain store in Davao City a couple of days ago, advertising "slucks" for 100 pesos. In case you are wondering what "slucks" are, our sources and our professional team of certified translators confirm that the sign should have said "slacks" instead, which are trousers especially designed for casual wear. At least that is what the sign was advertising.
Examples of mistranslations such as this one can potentially harm the reputation of any store, because mistranslations come across as a lack of seriousness on the part of the business. At Day Translations we offer our professional services and make sure that any company's or individual's image is safe with our professional and accurate translations. Our services are brought to you in the hand of highly-trained language professionals with years of experience in the field of translation.
If you have any examples of mistranslations, please feel free to share them with us. Leave us a comment in the comment section below or contact us for more information!
Image credit: Photo taken by Isaac Nacilla, at a surplus store in Davao City, Philippines.