As the world of online marketing becomes saturated, one of the most important things a brand can do to stand out from the crowd is to localize its online content. Content might have been king a few years ago, but that's simply not enough anymore.
This is where AVT experts come in to help businesses translate and localize their audio and visual content to ensure it delivers an impactful message to the target audience, regardless of which culture or region they're focusing on.  
What is AVT?
In short? AVT refers to the translation and localization of video and audio content. Most businesses already understand the importance of having a localized online content strategy. With around 79% of consumers expecting brands to deliver personalized offerings, localization is a must if you want your brand voice to resonate with your audience. But while translation forms part of the localization strategy, it is just one small element of the bigger picture.
Creative translation, better known as transcreation, is often used for audiovisual projects directed to one or more target language markets. The content is adapted according to local norms and cultural differences, which might see the script or storyline being altered or changed.
Let's suppose you're targeting a Chinese audience. Not only do you need to have your written content translated from English to Chinese, but you also need to focus on cultural awareness, traditions, and regional elements that can affect your message.
AV localization is all about customizing audiovisual content for a specific market by translating and adding regional context. This ensures your content has a cultural narrative and context that suits the particular market you're targeting.  
What are the benefits of AVT Localization?
Here's a look at some reasons why businesses need to work with professional AVT teams when globalizing their brand:
English Is an International Language, But Not Everyone Speaks English
A mere 25.3% of internet users today prefer browsing the web in English, so if you thought the most common language out there was English, you're way off. If you stick to English content, you risk alienating 75% of users out there. If you can't communicate with people in their own language, selling a product or service to them will be nearly impossible. When you localize your video and audio content, you aim to make the customer experience feel as authentic as possible.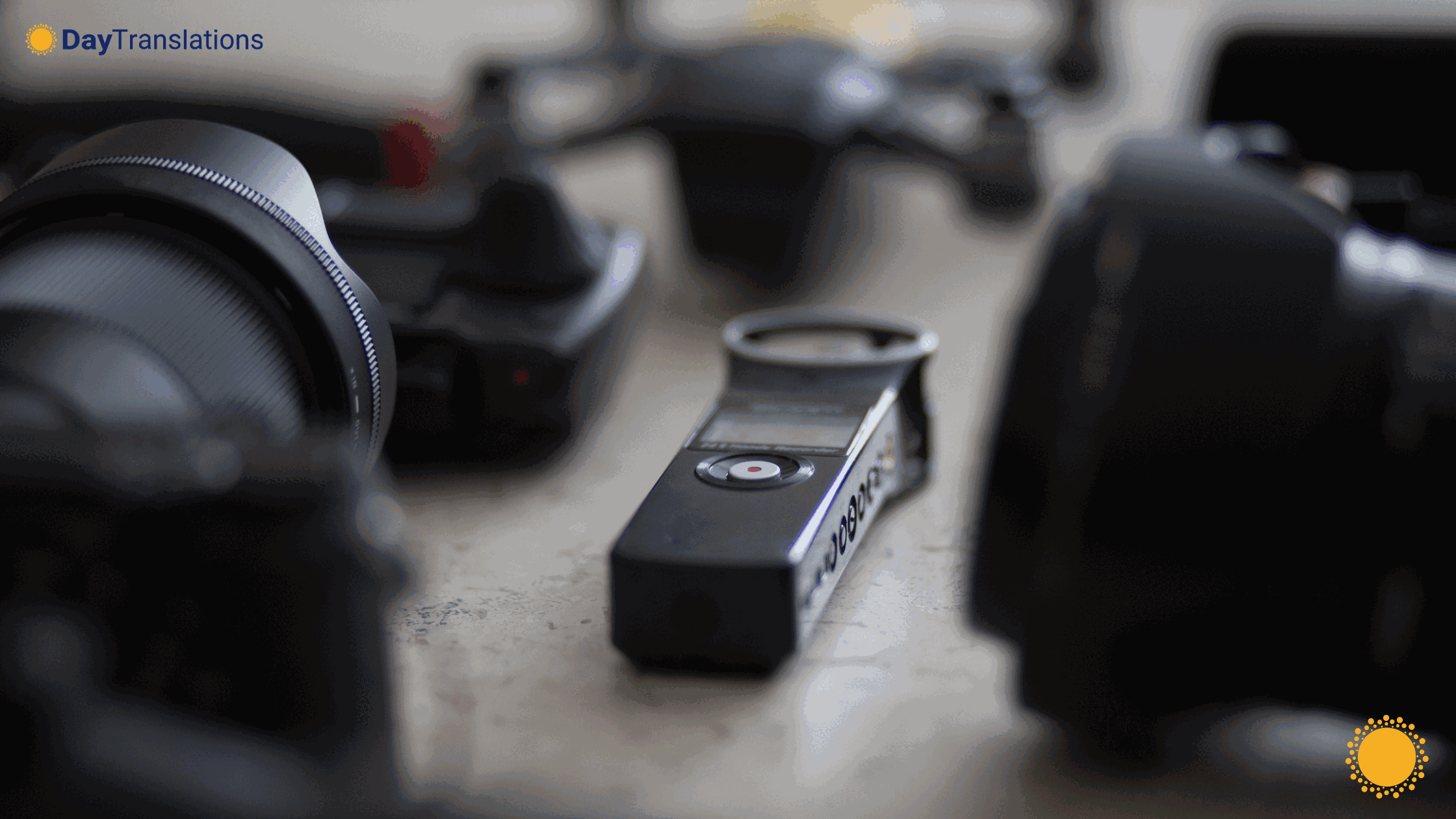 It Can Increase Your Exposure Across a Variety of Platforms
Perhaps you currently use Facebook for advertising critical marketing materials. And while it might work well for your local audience, you're not going to see the same kind of response if you're targeting a Chinese audience. In China, the most dominant social media platform is Weibo, closely followed by WeChat. With more than 1 billion people living in China and 854 million internet users (just 1.8 million of them are on Facebook), you'll be missing out on massive potential if you don't work with AVT experts to determine the most lucrative marketing channels.
Audio & Video Localization Fosters Better Connections
One of the main benefits of localized content is the ability to catch the attention of your audience. When your content is optimized to suit the cultures and expectations of a particular audience, it'll help you connect with your target market. And that is the whole point of your brand's carefully crafted marketing strategy, right? Regularly updating your website and social media accounts in the language of your customers will increase engagement rates because your message will resonate with them.
It'll Make Your Brand Appear Culturally Appropriate
Cultural awareness and adjusting to the cultural expectations of various cultures is one of the main aims of localization, and sadly, a lot of big brands had to learn this lesson the hard way. Not too long ago, Coors' slogan, "Turn it Loose", was translated into Spanish by "a local freelancer," and the results came out as the colloquial term for diarrhea. By using AVT experts for your localization project, you'll avoid mishaps like these that can put a dent in your brand's reputation.  
It Can Give Your Brand an Edge
Regardless of your company's size, the quality of your marketing should always be top-notch. Video-based content should form part of any strategic marketing plan if you're communicating with your customers via the internet. Nowadays, the web is the most effective channel for promoting your brand. Consumers expect high-quality, professional content localized for the target audience that captivates with relatable and memorable visuals.
Your Subtitles and Voice-Overs Will Be More Impactful
After crafting a high-quality video and localizing it, subtitles and voice-overs are the next vital elements that need to be addressed. Subtitles, contrary to popular belief, aren't only for hard-of-hearing individuals. That's what captions are for. Subtitles aim to translate video content so audiences can understand it in various languages. Voice-over, on the other hand, can also help evoke the emotion you want your audience to feel when they consume your audiovisual content. By implementing voice-over and subtitles in your AV localization project, you'll have the opportunity to internationalize your message and give your content the best chance of global success.  
Need Help from AVT Professionals?
AVT takes advantage of sophisticated new media approaches to render content that offers incredible appeal to the local audience. Even the most up-to-date product or service can lose its value if the marketing tactics aren't authentically addressing the audience. But AVT isn't something that can be done as a sideline project. It requires specialized, expert technicians, native linguists, and experienced production management to ensure all localization targets are met.
If you want to increase your sales or expand your business, the first step in the right direction is improving your engagement with local markets with localized content. Day Translations has a dedicated AVT department that has assisted many big brands like Netflix in localizing their audio and video content, and we would love to help your brand feature on the global stage. Get in touch with us today to discover our range of tailor-made solutions!