Do you take this place?
´Cause we would. If a wedding by the sea, feet in the sand, at sunset and in a paradise-like place sounds good to you, then we guarantee the Caribbean is the destination where dreams come true. But, before going all "I do" on this, there´s some essential information that is imperative to consider. Here we give you a free guide on legal aspects, advantages, and features of the most attractive tropical spots in Central America for your special day. By the time you´re done, there will be no room for cold feet. 
We also have a Guide for Doing Business in the Caribbean, if you're interested!
Where do we start?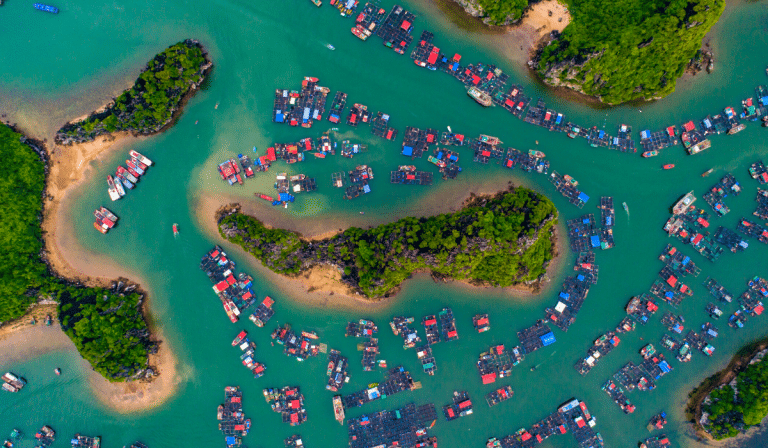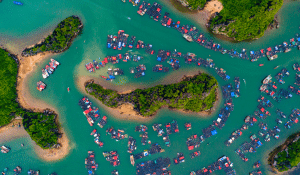 Get counsel. Each island has its own touristic board and local wedding planners that can help you organize everything you need. Rest on the fact that this is a long-time business in this region and they don´t lack experience in it. It is no secret that planning a wedding brings stress and huge anxiety, especially for the couple. Take some of that burden off your shoulders by requiring gaudiness to professionals that will contemplate aspects you wouldn't have think of.
For example, hurricane season. Thought of that? Before you set up a date for your invitations, avoid the period that goes from June 1st to November 30th, unless your chosen island is below the hurricane belt, like Aruba´s case. This is just one of the things that local touristic companies and hotels are perfectly aware of, and they might save you the trouble of having everything on your mind. 
Something old, something new…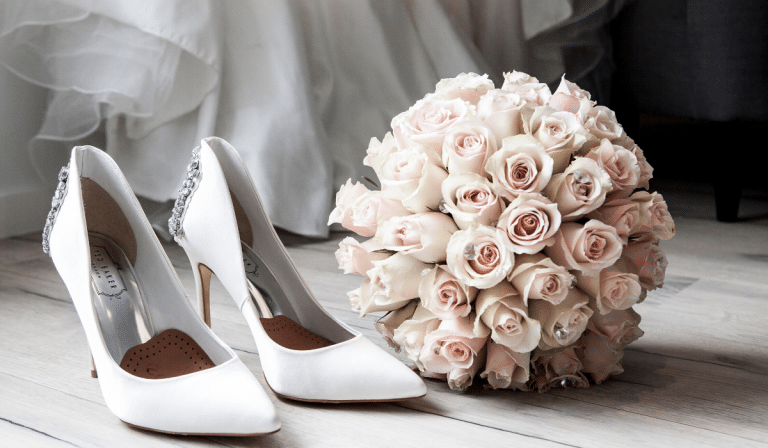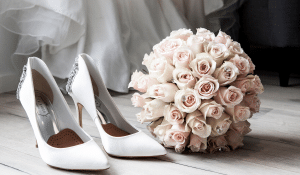 Get everything you need to have on you for a perfect wedding day. Remember, not every Caribbean country is the same. So, when choosing your ideal spot, it´s important to be aware of the required documents and mandatory procedures of the destination you pick. 
Here´s a list of some locations: 
Anguilla
For weddings in Anguilla, both parties will need to take with them proof of citizenship in a resident country, such as a birth certificate, a driver´s license with a photo or a valid passport. Also, if either party has been divorced or widowed, the divorce decree or death certificate of the deceased spouse must be presented. Every document presented has to be written in or translated into English. Also, there´s a nominal duty tamp. It´ll take 48 hs. (two working days) to process the license. 
The good news is if one party has resided in Anguilla for at least 15 days before the wedding, the cost of the marriage license will be reduced! You´ll need the presence of two witnesses in the ceremony.
If you´re looking for more information, we´ll leave you this contact: Registrar, Judicial Department, The Valley, Anguilla. Telephone: 809-496-2377

Antigua and Barbuda
Here, the first step is that the couple registers at the Ministry of Legal Affairs at the Courthouse in St. John´s and pay a fee of $40.00 (USD), regardless of which of the two islands you´ll choose. For a marriage license, the application fee is $150.00 plus an extra $50.00 for the marriage officer´s fee, and couples must present proof of citizenship -valid passports will do-. 
Just like for Anguilla, if either party has been divorced, the original divorce decree must be presented. It´s different if one of them has been widowed since you´ll need both the original marriage and death certificate of the deceased spouse. Here, every document presented must be original or certified as original by the issuing authority and include each individual's legal name. Los 
Both islands hold the same requirement for minors: both parties must be over the age of 15 to marry and written authorization to wed from their parents or guardians will be necessary if they´re under the age of 18.  
There are required two witnesses to the marriage, and if the couple decides to have a religious ceremony, they must secure permission from the church authorities. It´s important to clarify that some churches require the couple´s attendance to pre-nuptial counseling. You´ll have access to a list of churches contacting the Antigua and Bermuda Department of Tourism. 
Barbados
In Barbados, you´ll have no waiting period or minimum length of stay. Now, the application for a marriage license must be made in person by both parties at the office of the Ministry of Home Affairs. 
The documentation required is the same that prior locations ask for: a valid passport, original birth certificate or a certified copy, the original divorce decree in case one party has been divorced or, if widowed, a certified copy of the previous marriage certificate and death certificate. In addition, the couple will have to present the airline tickets used to travel to the island (and also, the return tickets). 
All documents not in English must be translated, and of course, it needs to be a certified translation. Regarding the cost, if neither party is a citizen or resident, you´ll have to pay a BDS$150.00 (preferably cash), with an additional $25.00 stamp fee. 

Bermuda
Here you´ll have no residency requirement, although it´s mandatory to present passports and a "Notice of Intended Marriage" form from Bermuda´s Register General´s Office, which has to be filed 2 weeks before the wedding. This form is available by phone request, but we also suggest you visit the site  www.bermudatourism.com. Once completed, you can mail it along with a cashier´s check made payable to the Account General, Hamilton, Bermuda for a total of $210 (USD). The resulting license will be valid for three months. 
British Virgin Islands
A beautiful option for which we recommend spending at least three days on the island to obtain the marriage license. You´ll need passports or a certified copy of each party´s birth certificate along with another form of photo identification. If divorced, you´ll have to present legal proof of the divorce decree. If widowed, you´ll need the death certificate of the deceased spouse. No blood tests are required. Then, the marriage ceremony fees have to be paid to the Registrar in Road Town and have a cost of $35.00 if performed in the office or $100.00 if performed elsewhere. For more information, click here. 
Cayman Islands
Pretty similar to rest that we´ve seen so far, you have no residency requirement, you must present passports, birth certificates, proof of divorce or death certificate of former spouse (if applicable), return or ongoing tickets and proof of entry (such as a cruise-ship boarding pass). Last, but not least, you´ll need a letter from an authorized officiating marriage officer. For more data o this: caymanislands.ky
Dominica
One member of the couple is required to be in Dominica for a minimum of two days prior to filing an application for a marriage license. To apply for a non-resident marriage license, both parties will need to present birth certificates and proof of their citizenship in addition to proof of a legal divorce decree or the death certificate of a deceased spouse if applicable. The marriage license costs approximately $114.00 and the lawyer´s fee for statuary declaration of marital status costs $190.00. If you celebrate your wedding at the Registrar´s Office the cost is $10.00, if the marriage is held elsewhere it´s a $35.00 fee, plus the cost of transportation. 

Grenada
To obtain a wedding license in Grenada you´ll need three days for the presentation of passports and birth certificates.  Also, proof of divorce or death certificate is mandatory if applicable. Here, if either party has had a name change, a deed poll is required, and you´ll need proof of single status, like a letter from an attorney stating that both parties have the right to wed. The license has a fee of $167.00 and consider additional fees of $15.00. If either party is under the age of 21, written parental consent is required. All documents must be written in or translated into English. For more information, contact the St. Lucia Tourist Board, Tel.758-452-4094
Guadaloupe
Now in Guadaloupe, you should know that it takes more advanced planning than the rest of the Caribbean islands. Even when there is no fee to get a marriage license, we recommend taking a month to organize everything to obtain it. It´s mandatory to present a blood test issued within three months before the wedding and both parties need to have: original birth certificates, certificates of good conduct and certificates of single status. You´ll need residency cards, as well as medical certificates and all documents must be accompanied by a French translation. 
Jamaica 
There´s a residency requirement of 24 hours and the mandatory documents are certified copies of birth certificates that include father´s name (if applicable, proof of divorce or death certificate of former spouse). The application has to be filled 48 hours in advance of the trip by calling the Ministry of National Security at (876) 906-4908. Any extra information you wish to count with may be available at this site. 
Martinique
Even though there´s no fee involved, original birth certificates (or copies with a raised seal) are required. And also are good conduct and single status certificates along with a residency card of at least one member of the couple who must have resided on the island for a month. You must issue a medical certificate that includes proof of a blood test within three months before the wedding day.

Puerto Rico
U.S. citizens have no residency requirements and, as for the mandatory blood test, if a test was conducted in the U.S. mainland within 10 days before the ceremony, it´ll suffice. The rest of the documentation necessary is pretty similar to the other Caribbean countries: driver's licenses or passports, proof of divorce or death certificate of former spouse (if applicable), and health certificate from a resident practitioner in Puerto Rico, along with blood test results. You´ll need to count with two witnesses over the age of 21 and a doctor in Puerto Rico has to sign the license. 
St. Lucia
There is a four-day residency requirement during which you´ll have to present birth certificates or passports, change of name documents if needed (the same case with proof of divorce or death certificate of the deceased spouse). One of the parties is required to present an affidavit. Considering the marriage certificate, registrar fees, and notary services we´re looking at a cost of about $225.00. Couples should submit an application to the St. Lucia Attorney General through a local lawyer or another representative. For more information, contact the St. Lucia Tourist Board, Tel.758-452-4094.
The Bahamas 
The residency requirement here is 24 hours and both parties need to apply in person. You´ll have to present passports, birth certificates, proof of divorce or death certificate of a former spouse, if applicable, and a declaration certifying that both parties are unmarried (if you´re American citizens, this declarations has to be sworn before the U.S. Consul at the American Embassy in Nassau). Likewise, you´ll need proof of arrival in the Islands of the Bahamas. For more info. refer to bahamas.com