Translation Services in San Antonio, Texas:
Certified English and Foreign Translators in San Antonio.
---
Call us toll free: 1-800-969-6853 | Get a FREE Quote | Request an Interpreter

Important: Please ensure you fill out all the required fields below especially the source language, target language & word count. You can also email us at

[email protected]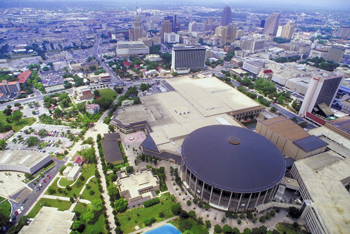 Photo by Thinkstock
San Antonio is strategically located near the Mexican border, in South Central Texas at the edge of the Gulf coastal plains, approximately 140 miles north of the Gulf of Mexico. The city is a cultural and geographical gateway into the American Southwest, it has a rich Hispanic culture and a large Tejano (Texan – Mexican) population, therefore, professional translation and interpreting services play a major role.
For many years now, Day Translations, Inc. have been providing foreign language services all over San Antonio. Day Translations, is a professional worldwide provider of document translation and interpreting service. We have a large team of trained and certified translators and interpreters in all of the major world languages, dedicated to providing accurate and high quality translation and interpreting services on the market. Our translators and interpreters are experts on various fields, which means our translators and interpreters have great knowledge on any specialized discipline you may require, and their corresponding terminologies.
We help people and businesses ease their way to San Antonio's society, by facilitating seamless communication and establishing relationships. We encourage you to contact us for more information about our company or to get a free quote. You can also use our online form on the right side of the page to receive immediate feedback.
Why Day Translations is one of the best in the translation industry!

As a corporate member of the American Translators Association (ATA), we are committed to showing professionalism and excellent customer service throughout all of our business dealings. We guarantee all of your documents to be translated and delivered to you before your deadline everytime, no matter how big the translation project is. We are able to do this because of our highly trained employee base of certified foreign language translators with extensive experience in the translation field. Also, your documents have our 100% guarantee for life and we provide customer service long after the translation is over.
Day Translations, Inc. goal is to deliver outstanding document translation in any language and be your first choice! We promise PRIVACY, ACCURACY, SPEED and HIGH QUALITY translations.
Day Translations, Inc. is a proud member of:
Important Information About San Antonio
ABOUT SAN ANTONIO:
San Antonio is right on the border with Mexico so there is not only a need for Spanish translation of your documents for doing business in Mexico, but we also provide certified Spanish to English translation and English to Spanish for all of your documents such as birth certificates, marriage licenses, visas, college transcripts, patents, copyrights and all other business, financial, and legal matters. We are an all-encompassing translation firm that is dedicated to providing the most accurate translations on the planet as well helping you to communicate in the Spanish language. San Antonio is a city with one of the largest Hispanic population and workforces. Therefore, professional translation and interpreting services play a major role.
San Antonio is a great city with many cultures and a proud heritage. Translation of your documents guarantees that you are reaching those individuals directly and professionally in a language they can relate to. Using our translation services, you are improving customer satisfaction, enhancing customer access to your products and services, and increasing sales all at the same time. At Day Translations, we are here to help you accomplish all of your translation and localization needs. We guarantee full satisfaction and accuracy of any translation.
INTERESTING FACTS ABOUT SAN ANTONIO:
- San Antonio is one of the American West's oldest cities settled in 1731 by sixteen Spanish families from the Canary Islands.
- A Franciscan friar visited this area in the year 1691 on the feast day dedicated to St. Antony's. The city was subsequently named in the saint's honor.
- During the outbreak of the Texas revolution (1835) against the tyranny of Mexican dictator General Santa Anna, San Antonio was captured by a small band of rebels who occupied the fortified mission of the Alamo in Dec. 1835.
- The Alamo is considered the No. 1 visitor attraction in all of Texas.
- ili was invented in San Antonio in the 18th Century. It officially was "introduced" to the nation at the Chicago World's Fair of 1893.
- The area is home to four major military installations – The San Antonio area is home to Fort Sam Houston, Lakeland Air Force Base, Brooks Air Force Base and Randolph Air Force Base.
- San Antonio receives more than 21 million visitors a year!
- Mark Twain once called San Antonio one of America's four unique cities (San Francisco, Boston, and New Orleans being the other three).
THINGS TO DO, PLACES TO VISIT IN SAN ANTONIO:
- Mission San Jose: founded in 1720, this Spanish frontier mission, the largest of the five San Antonio missions, is best known for its rose window. On Sundays, this Texas and U.S. National historic site offers a mariachi mass.
- River Walk: the Riverwalk is a MUST DO in San Antonio!! Get on at the RiverCentre Mall and take the 30 minute journey through San An. A great way to see this vibrant City.
- The Alamo: the 18th-century mission church where Davy Crockett, Jim Bowie and 188 others waged their last stand against the Mexican army for Texas independence has become a state symbol.
- The most famous historical site in Texas, the mission has been restored to its original condition and offers tours, relics of the past, and a gift shop with memorabilia for history enthusiasts.
- San Antonio Missions National Historical Park: historical area that stretches nine miles and contains four important 18th-century missions.
- SeaWorld San Antonio: amusement/theme park; Aquarium; Park; Water park; Wildlife park.
- San Antonio Museum of Art: with the most comprehensive collection of Latin American art in the U.S., as well as extensive collections of Egyptian, Asian, and Greek works, the San Antonio Museum of Art is well worth a visit.
- Mission Trail: a pedestrian route that starts at the Alamo and winds nine miles along the San Antonio River passing four other historical missions.
- Natural Bridge Caverns: the largest underground attraction in Texas! Daily guided tours allow guests to explore large underground chambers and see huge formations. The largest room is bigger than a football field. Above ground, discover rocks, minerals, and rough-cut gems at the Natural Bridge Mining Company Sluice. The Watchtower Challenge will get your heart pumping as you climb one of the largest public climbing tower and ziplines in Texas (seasonal availability)!
- Spanish Governor's Palace: adobe building built in the mid-1700s for the Spanish presidio, now a major tourist attraction.
- The Alameda National Center of Latino Arts and Culture.
- La Villita: San Antonio's first neighborhood is now a thriving arts and crafts community. La Villita makes for a relaxing and scenic walk where you'll pass scores of artisans, from glassblowers to spinners, hard at work.
- Texas Transportation Museum: this museum houses a collection of motor vehicles ranging from fire engines to chuck wagons.
- Bandera Road Community Church: this non-denominational church welcomes people to come in casual dress. Bikers to bankers, PhDs to GEDs attend here.
- Palmer Course at La Cantera: designed by Arnold Palmer, this public 18-hole championship course, at Par-71 and 6,926 yards, is set dramatically over 250 acres in the Texas Hill Country.
- Majestic Theatre: built in 1929, this movie theater is beautifully ornate, featuring a domed ceiling painted with stars and clouds.
- uthtown: edgy, bohemian neighborhood lined with art galleries, coffeehouses and boutiques.
- Tower of the Americas: this 750-foot tower built for the 1968 HemisFair has unbeatable panoramic views, especially if you're in the tower's revolving restaurant.
- University of Texas Institute of Texan Cultures: this museum is dedicated to the contributions of different ethnic groups in Texas.
Partial list of cities worldwide where Day Translations have professional translators and interpreters




Birmingham, Alabama
Montgomery, Alabama
Anchorage, Alaska
Juneau, Alaska
Phoenix, Arizona
Tucson, Arizona
Little Rock, Arkansas
Los Angeles, California
San Diego, California
San Francisco, California
San Jose, California
Santa Barbara, California
Goleta, California


Sacramento, California
Denver, Colorado
Hartford, Connecticut
Dover, Delaware
Bartow, Florida
Fort Clinch, Florida
Fort Lauderdale, Florida
Jacksonville, Florida
Miami, Florida
Orlando, Florida
Pompano, Florida
St.Augustine, Florida
Tampa, Florida


St.Petersburg, Florida
Atlanta, Georgia
Decatur, Georgia
Savannah, Georgia
Honolulu, Hawaii
Maui, Hawaii
Boise, Idaho
Chicago, Illinois
Joliet, Illinois
Springfield, Illinois
Indianapolis, Indiana
Des Moines, Iowa
Topeka, Kansas


Frankfort, Kentucky
Baton Rouge, Louisiana
New Orleans, Louisiana
Augusta, Maine
Baltimore, Maryland
Beltsville, Maryland
Boston, Massachusetts
Dearborne, Michigan
Detroit, Michigan
Minneapolis, Minnesota
St. Paul, Minnesota
Jackson, Mississippi
Columbus, Missouri


Kansas City, Missouri
Helena, Montana
Omaha, Nebraska
Las Vegas, Nevada
Reno, Nevada
Concord, New Hampshire
Elizabeth, New Jersey
Jersey City, New Jersey
Asheville, North Carolina
Raleigh, North Carolina
Cincinnatti, Ohio
Cleveland, Ohio
Columbus, Ohio


Oklahoma City, Oklahoma
Portland, Oregon
Philadelphia, Pennsylvania
Pittsburgh, Pennsylvania
Providence, Rhode Island
Charleston, South Carolina
Pierre, South Dakota
Nashville, Tennessee
Amarillo, Texas
Austin, Texas
Dallas, Texas
Fort Worth, Texas
Houston, Texas


Laredo, Texas
Lareto, Texas
San Antonio, Texas
Salt Lake, Utah
Montpelier, Vermont
Richmond, Virginia
Seattle, Washington
Charleston, West Virginia
Green Bay, Wisconsin
Cheyenne, Wyoming
Washington DC
Trenton, New Jersey
Albuquerque, New Mexico


Albany, New York
Long Island, New York
Manhattan, New York
New York City
Queens, New York
Yonkers, New York
Rochester, New York
Bismark, North Dakota


Partial list of cities in the United States where Day Translations have professional translators and interpreters




Abidjan
Adis Abeba
Alexandria
Alger
Almadabad
Amsterdam
Ankara
Athina
Auckland
Baghdãd
Bangalore


Bangdung
Bangkok
Beijing
Bogotá
Berlin
Brussels
Baghdãd
Cadiz
Cairo
Calcutta
Cali


Cape Town
Caracas
Cartagena
Cartago
Casablanca
Changchun
Chengdu
Chennai
Chile
Chongging
Copenhagen


Cúcuta
Dalian
Delhi
Dhaka
Dubai
Dusseldorf
Belo Horizonte
Essen
Florence
Frankfurt
Fukuoka


Geneva
Guadalajara
Guangzhou
Handan
Hangzhou
Hanoi
Harbin
Ho Chi Minh
Hong Kong
Hyderabad
Istanbul


Jakarta
Jinan
Kaiserslauten
Karachi
Katowice
Kinshasa
Koln
Kuala Lumpur
Lagos
Lahore
Lima


London
Madrid
Malaga
Manila
Manizales
Maputo
Marseilles
Medellín
Melbourne
Mendoza
Mexico City


Milan
Milano
Monterrey
Montréal
Moscow
Mumbai
Munich
Muscat
Nagoya
Nanjing
Napoli


Nice
Osaka
Paris
Porto Alegre
Prague
Pune
Pusan
Qingdao
Quimbaya
Recife
Rio de Janeiro


Riyad
Rome
Rosario
Salvador
Santiago
Sto Domingo
São Paulo
Seoul
Sevilla
Shanghai
Shenyang


Shenzhen
Singapore
Sonora
St.Petersburg
Stockholm
Sydney
Taipei
Tehrãn
The Hague
Tianjin
Tijuana


Tokyo
Toronto
Valledupar
Vancouver
Vienna
Wuhan
Xi'an
Yangon
Zürich