Spanish Translation Services in Paraguay:
Certified Spanish Translators in Paraguay.
---
US Toll-free #: 1-800-969-6853 | Get a FREE Quote | Request an Interpreter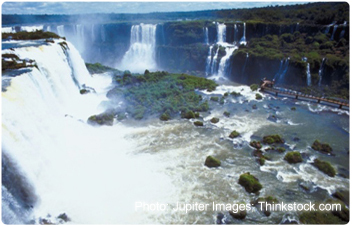 Important: Please ensure you fill out all the required fields below especially the source language, target language & word count. You can also email us at

[email protected]
Day Translations, Inc. is a professional translation and interpreting company with translators and interpreters throughout Paraguay. For several years now, Day Translations have been providing the highest quality translation and interpreting services all over Paraguay, partnering with people and businesses to facilitate communication on any specialized fields, and to strengthen cultural relationships.
If you need document translation to or from Spanish to any language, please send us your document for translation and fill out our online form available on the right side of this page. You can also email your document directly to us at [email protected].
Who we are
Day Translations is a division of Day Commerce, Inc., a worldwide provider of document translation services with a professional team of certified translators that can translate English to Spanish, Spanish to English, or to and from any of the world's major languages. Our team boasts years of extensive hands-on experience in various fields of foreign translation and localization that will perfectly fit any of your document translation needs.
We are committed to providing you with the most accurate translation on the planet. Our goal is to deliver outstanding Spanish translation or document translation in any language you require and be your first choice! We promise PRIVACY, ACCURACY, SPEED and HIGH QUALITY translations. Your documents will have our 100% guarantee for life and we provide customer service long after the translation is over.

As a corporate member of the American Translators Association (ATA), we are dedicated to showing professionalism and excellent customer service throughout all of our business dealings. Day Translations also ensures that all your documents will be translated and delivered to you before your deadline everytime, no matter how big or small the translation project is.
We encourage you to try our professional translation service now and get a free quote in just minutes!

Our professional experience and expertise extend to various fields of language translation and interpreting, to and from any local dialect or foreign language. Our translation services include, but are not limited to the following:
Partial list of cities worldwide where Day Translations have professional translators and interpreters




Birmingham, Alabama
Montgomery, Alabama
Anchorage, Alaska
Juneau, Alaska
Phoenix, Arizona
Tucson, Arizona
Little Rock, Arkansas
Los Angeles, California
San Diego, California
San Francisco, California
San Jose, California
Santa Barbara, California
Goleta, California


Sacramento, California
Denver, Colorado
Hartford, Connecticut
Dover, Delaware
Bartow, Florida
Fort Clinch, Florida
Fort Lauderdale, Florida
Jacksonville, Florida
Miami, Florida
Orlando, Florida
Pompano, Florida
St.Augustine, Florida
Tampa, Florida


St.Petersburg, Florida
Atlanta, Georgia
Decatur, Georgia
Savannah, Georgia
Honolulu, Hawaii
Maui, Hawaii
Boise, Idaho
Chicago, Illinois
Joliet, Illinois
Springfield, Illinois
Indianapolis, Indiana
Des Moines, Iowa
Topeka, Kansas


Frankfort, Kentucky
Baton Rouge, Louisiana
New Orleans, Louisiana
Augusta, Maine
Baltimore, Maryland
Beltsville, Maryland
Boston, Massachusetts
Dearborne, Michigan
Detroit, Michigan
Minneapolis, Minnesota
St. Paul, Minnesota
Jackson, Mississippi
Columbus, Missouri


Kansas City, Missouri
Helena, Montana
Omaha, Nebraska
Las Vegas, Nevada
Reno, Nevada
Concord, New Hampshire
Elizabeth, New Jersey
Jersey City, New Jersey
Asheville, North Carolina
Raleigh, North Carolina
Cincinnatti, Ohio
Cleveland, Ohio
Columbus, Ohio


Oklahoma City, Oklahoma
Portland, Oregon
Philadelphia, Pennsylvania
Pittsburgh, Pennsylvania
Providence, Rhode Island
Charleston, South Carolina
Pierre, South Dakota
Nashville, Tennessee
Amarillo, Texas
Austin, Texas
Dallas, Texas
Fort Worth, Texas
Houston, Texas


Laredo, Texas
Lareto, Texas
San Antonio, Texas
Salt Lake, Utah
Montpelier, Vermont
Richmond, Virginia
Seattle, Washington
Charleston, West Virginia
Green Bay, Wisconsin
Cheyenne, Wyoming
Washington DC
Trenton, New Jersey
Albuquerque, New Mexico


Albany, New York
Long Island, New York
Manhattan, New York
New York City
Queens, New York
Yonkers, New York
Rochester, New York
Bismark, North Dakota


Partial list of cities in the United States where Day Translations have professional translators and interpreters




Abidjan
Adis Abeba
Alexandria
Alger
Almadabad
Amsterdam
Ankara
Athina
Auckland
Baghdãd
Bangalore


Bangdung
Bangkok
Beijing
Bogotá
Berlin
Brussels
Baghdãd
Cadiz
Cairo
Calcutta
Cali


Cape Town
Caracas
Cartagena
Cartago
Casablanca
Changchun
Chengdu
Chennai
Chile
Chongging
Copenhagen


Cúcuta
Dalian
Delhi
Dhaka
Dubai
Dusseldorf
Belo Horizonte
Essen
Florence
Frankfurt
Fukuoka


Geneva
Guadalajara
Guangzhou
Handan
Hangzhou
Hanoi
Harbin
Ho Chi Minh
Hong Kong
Hyderabad
Istanbul


Jakarta
Jinan
Kaiserslauten
Karachi
Katowice
Kinshasa
Koln
Kuala Lumpur
Lagos
Lahore
Lima


London
Madrid
Malaga
Manila
Manizales
Maputo
Marseilles
Medellín
Melbourne
Mendoza
Mexico City


Milan
Milano
Monterrey
Montréal
Moscow
Mumbai
Munich
Muscat
Nagoya
Nanjing
Napoli


Nice
Osaka
Paris
Porto Alegre
Prague
Pune
Pusan
Qingdao
Quimbaya
Recife
Rio de Janeiro


Riyad
Rome
Rosario
Salvador
Santiago
Sto Domingo
São Paulo
Seoul
Sevilla
Shanghai
Shenyang


Shenzhen
Singapore
Sonora
St.Petersburg
Stockholm
Sydney
Taipei
Tehrãn
The Hague
Tianjin
Tijuana


Tokyo
Toronto
Valledupar
Vancouver
Vienna
Wuhan
Xi'an
Yangon
Zürich