Translation Services in Orlando, Florida:
Certified English and Foreign Translators in Orlando.
---
Call us toll free: 1-800-969-6853 | Get a FREE Quote | Request an Interpreter

Important: Please ensure you fill out all the required fields below especially the source language, target language & word count. You can also email us at

[email protected]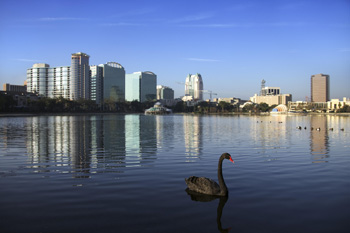 Photo by Thinkstock
Orlando is one of the most highly visited places in the world. The city has large Puerto Rican, Colombian, Venezuelan, Haitian, French, Brazilian, Arab, Indian, and Vietnamese communities (among others), as well as a growing number of Russian and British residents. With this unique mix of races, making Orlando such a vibrant community, the availability of language translation and interpreting is vital.
For many years now, Day Translations, Inc. have been providing foreign language services all over Orlando, Florida. Day Translations, is a professional worldwide provider of document translation and interpreting service. We have a large team of trained and certified translators and interpreters in all of the major world languages, dedicated to providing accurate and high quality translation and interpreting services on the market. Our translators and interpreters are experts on various fields, which means our translators and interpreters have great knowledge on any specialized discipline you may require, and their corresponding terminologies.
We help people and businesses ease their way to Orlando's society, by facilitating seamless communication and establishing relationships. We encourage you to contact us for more information about our company or to get a free quote. You can also use our online form on the right side of the page to receive immediate feedback.
Why Day Translations is one of the best in the translation industry!

As a corporate member of the American Translators Association (ATA), we are committed to showing professionalism and excellent customer service throughout all of our business dealings. We guarantee all of your documents to be translated and delivered to you before your deadline everytime, no matter how big the translation project is. We are able to do this because of our highly trained employee base of certified foreign language translators with extensive experience in the translation field. Also, your documents have our 100% guarantee for life and we provide customer service long after the translation is over.
Day Translations, Inc. goal is to deliver outstanding document translation in any language and be your first choice! We promise PRIVACY, ACCURACY, SPEED and HIGH QUALITY translations.
Day Translations, Inc. is a proud member of:
Important Information About Orlando
ABOUT ORLANDO:
Orlando is famous not only for its breathtaking scenic beauty, lush green gardens and natural lakes or for the major attractions like Walt Disney World Resort, SeaWorld and Universal Orlando Resort, but also for its unlimited potential on par with the nation's top business centers; a diverse spectrum of industries, solid infrastructure, young, literate workforce and year-round sunshine. This is a place that businesses are proud to call "home." Therefore, professional translation and interpreting services play a major role. BusinessWeek recognized Orlando as one of the world's "most fiercely competitive" communities. If you don't speak American English yourself, we are glad to translate your vision into reality and bring to you the finest and most accurate American English language translations.
Orlando is a multi-cultural city with a large Latino and Puerto Rican community, as well as a mix of African-Americans and Vietnamese residents. 75.43% of all residents speak English as their first language, while 16.60% speak Spanish, 1.93% speak Haitian Creole, 1.33% speak French, and 0.99% of the population speaks Portuguese as their mother language. Translation of your documents guarantees that you are reaching those individuals directly and professionally in a language they can relate to. Using our translation services, you are improving customer satisfaction, enhancing customer access to your products and services, and increasing sales all at the same time. At Day Translations, we are here to help you accomplish all of your translation and localization needs. We guarantee full satisfaction and accuracy of any translation.
INTERESTING FACTS ABOUT ORLANDO:
- The official nickname of the city of Orlando is "The City Beautiful," although it is also known as "O-Town."
- Orlando is known as the home of Walt Disney World, Sea World, and Universal Studios. The Walt Disney World resort is the area's largest attraction with its many facets such as the Magic Kingdom, Epcot, Disney's Hollywood Studios, Disney's Animal Kingdom, Typhoon Lagoon, Blizzard Beach, and Downtown Disney.
- Orlando ranks only behind San Francisco, Los Angeles, New York, and Miami as the most visited United States city by foreign travelers.
- Metro Orlando has the 7th largest research park in the country (Central Florida Research Park) with over 1,025 acres. It is home to over 120 companies, employs more than 8,500 people, and is the hub of the nation's military simulation and training programs.
- Orlando International Airport tied for 2nd "Best Large Airport for Customer Satisfaction" according to J.D. Power & Associates.
- Orlando is located in Orange County, as this area once was all about oranges. Many people have recommended the name be changed to "Mouse County," as in Disney's Mickey Mouse.
- The worlds most comprehensive collection of works by Louis Comfort Tiffany are on display year-round at The Charles Hosmer Morse Museum of American Art in Winter Park, while 19th- and 20th-century American art are showcased at the Orlando Museum of Art.
- Orlando has the second largest number of hotel rooms in the country (after Las Vegas, Nevada), and is one of the busiest American cities for conferences and conventions with the Orange County Convention Center, the country's second largest in square footage.
THINGS TO DO, PLACES TO VISIT IN ORLANDO:
- Walt Disney World: is both the largest vacation resort in the world and most visited theme park resort in the world. At over 25,000 acres, the massive property features four world-renowned theme parks.
- Disney's Hollywood Studios: one of four separate theme parks within the Disney World complex. Site of the film and television studios of the Disney Company where visitors can "co-star" in a t.v. show or get a chance to watch a film or television production in the making.
- Magic Kingdom: Walt Disney World is 107 acres of fun and adventure. It is comprised of seven "lands": Main Street U.S.A. Fantasyland Tomorrowland Liberty Square Adventureland Frontierland Mickey's Toontown Fair…
- SeaWorld Adventure Park: a popular theme park featuring sea creatures, water playgrounds and animal performances.
- Discovery Cove: is a beautiful, tropical oasis. The park is well run, and the entire staff is very friendly. Although the park is expensive, it is a good value considering everything that is included…
- La Nouba: Cirque du Soleil: permanent circus performance of La Nouba in a beautiful theater in Downtown Disney.
- Fantasmic: a live Disney production held at the Hollywood Hills Amphitheater at Disney-MGM Studios featuring Disney characters, performers and pyrotechnics.
- Typhoon Lagoon: is one of the two water parks operated by Disney. It's a great place to relax and unwind from the hectic main theme parks, especially on the first day of your holiday as you can just…
- The Rain-forest Cafe. seems to be the centre of the Downtown Disney Marketplace, with its volcano spewing out smoke, chomping crocodile and live bird show outside the building. When inside the…
- Gatorland features 3,000 gators and 89 crocodiles, as well as a number of bird and snake exhibits.
- Slide through a pool of Dolphins or just kick back on the 80,000 square foot beach at Aquatica Water Park.
- Let your imagination run wild at WonderWorks, Orlando's only upside-down building!
- Epcot Center: Epcot is made of two distinct areas, Future World and World Showcase. Future World focuses on communications, science, the environment, the imagination, energy, the automotive industry, and…
- Pirate's Cove Adventure Golf: voted best adventure golf in Florida.
- Blizzard Beach: located just north of the Disney's All-Star Resorts, this ski resort and water adventure park features several slides and a mini-park for children.
- SkyVenture Orlando is the closest thing to skydiving you'll ever do without having to jump out of an airplane.
- Mary, Queen of the Universe Shrine: a Catholic church built in the 1980s so that the large number of visitors to the Orlando region would have a place to attend church.
- Orlando Science Center: scientific experiments exhibits, planetarium, school programs, science fairs.
- Charles Hosmer Morse Museum of American Art: this elegant museum features the world's most comprehensive collection of Louis Comfort Tiffany's stained-glass works and collections of late 19th century.
- Maitland Art Center: in this center for artists, a stone building with wrought-iron gates houses artwork. An adjacent garden is home to outdoor art.
- Mennello Museum of American ArtSet on Lake Formosa near downtown Orlando, the Mennello is home to a permanent collection of paintings by American Primitive artist Earl Cunningham.
- The Orlando Museum of Art boasts permanent collections of American art, African art and art of the ancient Americas.
- Winter Park Historical Museum: if you're fascinated by the charming enclave of Winter Park, visit this museum where changing exhibits feature photographs, artifacts and many others.
Partial list of cities worldwide where Day Translations have professional translators and interpreters




Birmingham, Alabama
Montgomery, Alabama
Anchorage, Alaska
Juneau, Alaska
Phoenix, Arizona
Tucson, Arizona
Little Rock, Arkansas
Los Angeles, California
San Diego, California
San Francisco, California
San Jose, California
Santa Barbara, California
Goleta, California


Sacramento, California
Denver, Colorado
Hartford, Connecticut
Dover, Delaware
Bartow, Florida
Fort Clinch, Florida
Fort Lauderdale, Florida
Jacksonville, Florida
Miami, Florida
Orlando, Florida
Pompano, Florida
St.Augustine, Florida
Tampa, Florida


St.Petersburg, Florida
Atlanta, Georgia
Decatur, Georgia
Savannah, Georgia
Honolulu, Hawaii
Maui, Hawaii
Boise, Idaho
Chicago, Illinois
Joliet, Illinois
Springfield, Illinois
Indianapolis, Indiana
Des Moines, Iowa
Topeka, Kansas


Frankfort, Kentucky
Baton Rouge, Louisiana
New Orleans, Louisiana
Augusta, Maine
Baltimore, Maryland
Beltsville, Maryland
Boston, Massachusetts
Dearborne, Michigan
Detroit, Michigan
Minneapolis, Minnesota
St. Paul, Minnesota
Jackson, Mississippi
Columbus, Missouri


Kansas City, Missouri
Helena, Montana
Omaha, Nebraska
Las Vegas, Nevada
Reno, Nevada
Concord, New Hampshire
Elizabeth, New Jersey
Jersey City, New Jersey
Asheville, North Carolina
Raleigh, North Carolina
Cincinnatti, Ohio
Cleveland, Ohio
Columbus, Ohio


Oklahoma City, Oklahoma
Portland, Oregon
Philadelphia, Pennsylvania
Pittsburgh, Pennsylvania
Providence, Rhode Island
Charleston, South Carolina
Pierre, South Dakota
Nashville, Tennessee
Amarillo, Texas
Austin, Texas
Dallas, Texas
Fort Worth, Texas
Houston, Texas


Laredo, Texas
Lareto, Texas
San Antonio, Texas
Salt Lake, Utah
Montpelier, Vermont
Richmond, Virginia
Seattle, Washington
Charleston, West Virginia
Green Bay, Wisconsin
Cheyenne, Wyoming
Washington DC
Trenton, New Jersey
Albuquerque, New Mexico


Albany, New York
Long Island, New York
Manhattan, New York
New York City
Queens, New York
Yonkers, New York
Rochester, New York
Bismark, North Dakota


Partial list of cities in the United States where Day Translations have professional translators and interpreters




Abidjan
Adis Abeba
Alexandria
Alger
Almadabad
Amsterdam
Ankara
Athina
Auckland
Baghdãd
Bangalore


Bangdung
Bangkok
Beijing
Bogotá
Berlin
Brussels
Baghdãd
Cadiz
Cairo
Calcutta
Cali


Cape Town
Caracas
Cartagena
Cartago
Casablanca
Changchun
Chengdu
Chennai
Chile
Chongging
Copenhagen


Cúcuta
Dalian
Delhi
Dhaka
Dubai
Dusseldorf
Belo Horizonte
Essen
Florence
Frankfurt
Fukuoka


Geneva
Guadalajara
Guangzhou
Handan
Hangzhou
Hanoi
Harbin
Ho Chi Minh
Hong Kong
Hyderabad
Istanbul


Jakarta
Jinan
Kaiserslauten
Karachi
Katowice
Kinshasa
Koln
Kuala Lumpur
Lagos
Lahore
Lima


London
Madrid
Malaga
Manila
Manizales
Maputo
Marseilles
Medellín
Melbourne
Mendoza
Mexico City


Milan
Milano
Monterrey
Montréal
Moscow
Mumbai
Munich
Muscat
Nagoya
Nanjing
Napoli


Nice
Osaka
Paris
Porto Alegre
Prague
Pune
Pusan
Qingdao
Quimbaya
Recife
Rio de Janeiro


Riyad
Rome
Rosario
Salvador
Santiago
Sto Domingo
São Paulo
Seoul
Sevilla
Shanghai
Shenyang


Shenzhen
Singapore
Sonora
St.Petersburg
Stockholm
Sydney
Taipei
Tehrãn
The Hague
Tianjin
Tijuana


Tokyo
Toronto
Valledupar
Vancouver
Vienna
Wuhan
Xi'an
Yangon
Zürich