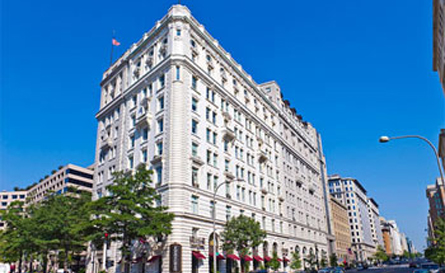 Day Translations, Washington, D.C.
1101 Pennsylvania Avenue 6th Floor Suite 600 Washington, DC 20004, US
Review our Google Plus Page
Day Translations' language professionals can be found all around the world, and Washington D.C. is not an exception. As the capital city of the United States, Washington, D.C. is the very center of government life. The three branches of government are based here, making certified and legal translation an everyday necessity. Washington, D.C. hosts a total number of 176 embassies and is the heart of diplomacy within the United States. Day Translations offers language experts who are ready to work efficiently and with professionalism to cater for all legal translation needs in Washington, D.C.. All of our translators are certified and can work with more than 100 languages to cater for foreign politicians and government officials. If you need a legal translation to be carried out by the best certified translators in the market, just fill in our online form.
Professional Medical Translation Services in Washington D.C.
There are over 16 medical centers and hospitals in the District of Columbia, turning Washington D.C. into a national healthcare center. There are also three universities within the city which offer medical degrees and are associated with teaching hospitals. At Day Translations we offer medical translation services for all Washington patients and for any individual who travels from other parts of the country to receive medical attention here. We also translate medicine research papers and articles from and into any language you need, so that all doctors and researchers in Washington D.C. can share their knowledge with the world and keep up-to-date with the latest breakthroughs and discoveries. If you need a medical translation in Washington D.C., get in contact with us for more information or fill in the online form for a quote free or charge.
Why Day Translations is one of the best in the translation industry?
At Day Translations we are dedicated to offering our clients professionalism and an excellent customer service throughout each and every one of our business dealings. We are proud of our accurate and prompt translation service that enables us to deliver all translations before your deadline every time, no matter how complex or big the translation project is. Professional certified foreign language translators, with vast experience in the translation field, are in charge of our documents to translate. Besides, all translated documents have our 100% guarantee for life and our customer service is ready to assist you long after your translation project is over.
Capital of the United States.

The population is approximately 572,000 in Washington, DC proper and 5.4 million for the entire metro area.

In the city are the headquarters for the World Bank, the International Monetary Fund, the Organization of American States, the Inter-American Development Bank, and other national and international institutions, including labor unions and professional associations.

A center of American history and culture, Washington is a popular destination for tourists, the site of numerous national landmarks and monuments, the world's largest museum complex (the Smithsonian Institution), galleries, universities, cathedrals, performing arts centers and institutions, and native music scenes.

The Washington Metropolitan Area is the eighth-largest in the United States with more than five million residents, and the Baltimore-Washington Metropolitan Area has a population exceeding eight million.

D.C's Univision and Telefutura stations (owned by Entravision) switched call letters on January 1, 2006; meaning that now Univision is the only Spanish station which can be seen at full power over the whole Washington metropolitan area. The Univision network moved from low-powered Channel 47/WMDO to full-powered Channel 14/WFDC; Univision's youth-oriented TeleFutura network moved from 14 to 47.

A 2007 report found that about one-third of Washington residents are functionally illiterate, compared to a national rate of about one in five.[45] This is attributed in part to the 170,000 Hispanic, Ethiopian, and Eritrean immigrants, many of whom are not proficient in English.

The Greater Washington metropolitan area, including contiguous areas of Maryland and Virginia, had an estimated population of 5.8 million in 2003, according to the estimates of the Greater Washington Initiative.

Washington DC's primary industry after the federal government is tourism. Other important industries include trade associations, as Washington, DC is home to more associations than any other US city; law; higher education; medicine/medical research; government-related research and publishing. The Washington, DC metropolitan area is also world headquarters for corporations such as US Airways, Marriott, Amtrak, Gannett News, Mobil Oil, MCI Telecommunications and the International Monetary Fund.
Tour the Three Houses of Government: Explore the U.S. Capitol Building, the White House and the U.S. Supreme Court and you will gain a fuller understanding of the division of power within our democratic government. Plan ahead and note that some tours must be scheduled in advance through your Congressional Representative.

Lincoln Memorial: The majesty of Daniel Chester French's 19-foot high statue of Lincoln is complemented by Jules Guernin's 60-foot high murals depicting the Angel of Truth on one side and Fraternity and Charity on another.

Library of Congress: "Original Maltese Falcon and Ken & Barbie at Madison building copyright exhibit."—Eve Zibart, author, The Unofficial Guide to Washington, D.C. Thomas Jefferson said that there "is no subject to which a Member of Congress may not have occasion to refer," and so the nation's library houses two copies of every book printed in the U.S.; building's interior features sculptures, frescoes, and tilework; extensive print and photograph collection; free docent-led tours.

National Archives Houses: This houses original copies of the Declaration of Independence and U.S. Constitution (on permanent display), as well as hundreds of thousands of other lesser-known historical documents; a rotating exhibit program begun in 2005 opens the vaults on previously unviewed artifacts, papers, and letters.

National Zoo: "The new Asia Trail has sloth bears, leopards, and fishing cats in addition to the baby giant panda Tai Shan, who is a must-see."—Robert Rouse, D.C. Chamber of Commerce.

Pentagon: Headquarters of the U.S. military. No public access outside of group tours, which must be requested at least two weeks in advance through U.S. state representative or foreign embassy. Memorial to 9/11 tragedy (construction ongoing on-site).

U.S. National Arboretum: Established in 1927 by an Act of the United States Congress, this national treasure contains 446 acres of fabulous flora and fauna and is especially known for its Asian, azalea and conifer collections.

National Gallery of Art: One of the world's greatest art museums is comprised of two buildings: one holds paintings from the 13th through the 18th centuries and the other exhibits modern art.

Paddleboat Rides at the Tidal Basin: "One of the best ways to see the architecture; get in touch with the Potomac, which is so central to the city."—Gabriel Einsohn.

International Spy Museum: "Operation Spy combines videos, themed environments, and hands-on challenges; people can try their hand at being an actual spy."

Colleen Clark, co-author, Night+Day D.C. The country's only museum dedicated to the art of subterfuge and spycraft; see everything from James Bond's Aston Martin to storage devices for cyanide.

U.S. Holocaust Memorial: "The same powerful effect as a visit to the concentration camps in Europe: Stark images and silenced voices will haunt you."—Andrea Sachs, travel staff writer, Washington Post. Photographs, memorabilia, and interactive elements assist in telling the terrible story of the death of millions of Jews during WWII.

Hotel Washington's rooftop: "A must-see nighttime view of the Mall and the White House."—Scott Elder, columnist, Washington Post Sunday Source. Stunning views of the National Mall from up high; open-air terrace with Southern patio furnishings; full bar and light meals.

Washington National Cathedral: "Meticulous work of master stonecarvers."—John Thompson, author, National Geographic's Washington, D.C. Tea and specialty tours Tuesdays and Wednesdays; soaring arches, marble floors, and gargoyles are highlights; President

Woodrow Wilson's burial place; regular religious services. National Mall: "Looks best at night, when the lights flicker on. The most stunning view is from the Lincoln Memorial steps."—Andrea Sachs. Includes presidential monuments, war memorials, the National Gallery of Art, the Capitol, the White House, and most Smithsonian museums. Most worthy of a good long look: Hirshhorn Museum and Sculpture Garden, Air and Space Museum, and Vietnam Veterans Memorial.

Ford's Theatre/Petersen House: "National park rangers lend dignity and chills to an American tragedy."—John Thompson.