Translation Services in Boston, Massachusetts:
Certified English and Foreign Translators in Boston.
---
Call us toll free: 1-800-969-6853 | Get a FREE Quote | Request an Interpreter

Important: Please ensure you fill out all the required fields below especially the source language, target language & word count. You can also email us at

[email protected]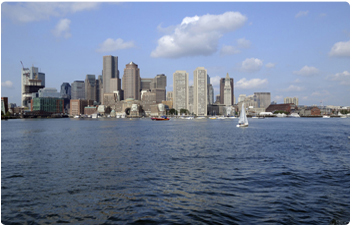 Photo by Thinkstock
The popularity of technology and communication between businesses has increased the globalization of all businesses, making translation services a necessity. Language itself can often be the biggest stumbling block in communicating with clients, coworkers and their families, institutions, etc. According to the latest Healthy Boston Report, more than 100 ethnicities are represented in Boston's neighborhoods and 140 languages are spoken in Boston's homes. Therefore, professional translation and interpreting services play a major role.
For many years now, Day Translations, Inc. have been providing foreign language services all over Boston. Day Translations, is a professional worldwide provider of document translation and interpreting service. We have a large team of trained and certified translators and interpreters in all of the major world languages, dedicated to providing accurate and high quality translation and interpreting services on the market. Our translators and interpreters are experts on various fields, which means our translators and interpreters have great knowledge on any specialized discipline you may require, and their corresponding terminologies.
We help people and businesses ease their way to Boston's society, by facilitating seamless communication and establishing relationships. We encourage you to contact us for more information about our company or to get a free quote. You can also use our online form on the right side of the page to receive immediate feedback.
Why Day Translations is one of the best in the translation industry!

As a corporate member of the American Translators Association (ATA), we are committed to showing professionalism and excellent customer service throughout all of our business dealings. We guarantee all of your documents to be translated and delivered to you before your deadline everytime, no matter how big the translation project is. We are able to do this because of our highly trained employee base of certified foreign language translators with extensive experience in the translation field. Also, your documents have our 100% guarantee for life and we provide customer service long after the translation is over.
Day Translations, Inc. goal is to deliver outstanding document translation in any language and be your first choice! We promise PRIVACY, ACCURACY, SPEED and HIGH QUALITY translations.
Day Translations, Inc. is a proud member of:
Important Information About Boston
ABOUT BOSTON:
Home to more than 50 colleges and universities, Boston is a multicultural city that boasts the largest concentration of international students in the world. The city itself is a blend of many ethnic neighbourhoods: the North End's Italian festivals, Chinatown's restaurants, and areas that offer Indian, Thai, Vietnamese, Caribbean, Brazilian, Middle Eastern, Jewish and soul food. More than 140 languages are spoken in Boston's homes. As of the 2000 US Census, more than 186,000 of Boston residents over the age of five – about 33% – spoke a language other than English at home.
Some of the major companies headquartered within the city are the Liberty Mutual insurance company; Gillette (now owned by Procter & Gamble); and Teradyne, one of the world's leading manufacturers of semiconductor and other electronic test equipment. New Balance has its headquarters in the city. Boston is also home to management consulting firms The Boston Consulting Group, Monitor Group, and Bain & Company, as well as the private equity group Bain Capital. Many international companies have already chosen for Boston as their business destination. If you are planning to do likewise we are glad to translate your vision into reality and bring to you the finest and most accurate translations.
Translation of your documents guarantees that you are reaching those individuals directly and professionally in a language they can relate to. Using our translation services, you are improving customer satisfaction, enhancing customer access to your products and services, and increasing sales all at the same time. At Day Translations, we are here to help you accomplish all of your translation and localization needs. We guarantee full satisfaction and accuracy of any translation.
INTERESTING FACTS ABOUT BOSTON:
- 1630 – In September 1630, Governor John Winthrop and the
- Massachusetts Bay Colony settlers traveled to the peninsula, known as Shawmut by the Algonquins, and founded Dorchester, the first part of the city of Boston.
1632 – Boston made capital of Massachusetts Bay Colony.
1634 – Boston Common became the first public park in America.
1704 – The first regularly issued American newspaper, The Boston
- News-Letter, published in Boston.
- Boston Common is the oldest public park in the country.
- March 10, 1876, Alexander Graham Bell made the very first phone call in history from his Boston machine shop. The call was to his assistant, Thomas A. Watson, in which Bell chimed, from down the hall, "Watson come here, I want you!"
- The Boston transit system is the oldest in the nation, and fourth oldest in the world, with the stretch between Boylston and Park Streets beginning operation in 1897.
- Boston was the site of the first free and public library, founded in 1854.
- Boston is the sister city of Kyoto.
THINGS TO DO, PLACES TO VISIT IN BOSTON:
North End: this Italian neighborhood, Boston's oldest, is known for its wonderful restaurants and historic sights.
Fenway Park: is the oldest Major League baseball park in the United States. Its small, intimate atmosphere really allows you to feel like you are "in the game."
Boston Public Garden: is a beautiful nature retreat in the heart of the city, in the Boston Common. Great for romantic strolls, older travelers, limited mobility travelers and kids.
Beacon Hill: the famous Boston Brahmin neighborhood of red brick sidewalks, cobblestoned streets, elegant townhouses and gas street lamps.
USS Constitution (Old Ironsides): the oldest commissioned ship in the U.S. Navy and undefeated in battle, Old Ironsides earned its famous nickname with its legendary ability to repel any shot fired. Active-duty sailors guide visitors around the ship.
Museum of Science: spend a couple of hours or the whole day at this hands-on museum that has something exciting for everyone. Touch a lizard, watch chickens hatching, see lightning being created and enjoy hundreds of other exhibits, where you can't help but learn something new about science and technology.
John F. Kennedy Presidential Museum & Library: relive the Kennedy era in this dynamic combination museum and library, where your visit starts with a short film and then leaves you on your own to explore a series of fascinating exhibits, including the Kennedy-Nixon debate, the Cuban Missile Crisis, the space program, 1960s campaign paraphernalia and displays about Jacqueline and other Kennedy family members. The striking, I.M. Pei-designed building overlooks the water and the Boston skyline.
Boston Harbor Islands National Park: this National Park consists of 34 small islands just off shore in Boston Harbor. The most popular, George's Island, is home to Fort Warren, a Civil War Landmark that housed Confederate prisoners.
Boston Children's Museum: highlights of this interactive museum include the "Science Playground," featuring giant soap bubble-making tools and the "New Balance Climb," which teaches kids the laws of physics while navigating through a two-story-high maze.
Castle Island: the site of a fort erected in 1634, Castle Island is a great place to walk, jog or just unwind and enjoy the view.
Granary Burying Ground: the burial ground for famous American patriots like Paul Revere, John Hancock and Sam Adams, is also the final resting place for Mother Goose.
The Boston Fire Museum has occupied the old firehouse at on Congress Street since 1983. The goal of the Museum is to preserve and display fire fighting memorabilia from the Greater Boston area, educate and inform the general public on fire safety, restore and maintain the landmark building, and to support the fire service in general.
The Commonwealth Museum is the state museum of Massachusetts' history and its people. Whether you are a teacher or a history buff, this is a museum for you to visit.
Historic New England is the oldest, largest, and most comprehensive regional preservation organization in the country. It includes Pierce House in Dorchester and Otis House Museum on Cambridge Street.
Gibson House, built in 1859-60 is the historic house museum of the Back Bay. It is unique as an unspoiled single-family residence that retains its kitchen, scullery, butler's pantry and water closets, as well as formal rooms and private family quarters, filled with the Gibsons' original furniture and personal possessions. Visitors enjoy a glimpse of the lives of a well-to-do Boston family and their domestic staff.
The Institute of Contemporary Art: at a spectacular new venue on Boston's waterfront, The ICA continues to present provocative programs that explore ideas, issues and exhibitions and images of our time. From Picasso, O'Keefe and Warhol to Cindy Sherman and Bill Viola, the ICA has been the first to show many of the most innovative and inspired artists from around the world for nearly 65 years.
Isabella Stewart Gardner Museum: modeled after a 15th-century Venetian palazzo surrounding an interior courtyard garden, the Isabella Stewart Gardner Museum houses one of the most remarkable art collections in the world, including works by Rembrandt, Titian, Raphael, Botticelli, Degas, and Sargent. Special contemporary and historic exhibitions, America's oldest museum music program, and an artist-in-residence program enrich the permanent collection and provide ongoing inspiration for visitors. In celebration of the museum's founder, all named "Isabella" are admitted free.
In the theatre district, you'll find the Opera House, Colonial Theatre , Wilbur Theatre, Shubert Theatre and the Wang Center for the Performing Arts . Outside of the theatre district, you'll also find The Huntington , The American Repertory Theatre , The Lyric Stage , The Calderwood Pavilion and the Emerson Majestic Theatre .
Dance performances remain a cultural strong point in Boston and the Boston Ballet , known for its classical and modern works, is one of the best in the world.
The world renowned Boston Symphony Orchestra and the Boston Pops , which plays lighter, more popular classics and show tunes perform at Symphony Hall .
Partial list of cities worldwide where Day Translations have professional translators and interpreters




Birmingham, Alabama
Montgomery, Alabama
Anchorage, Alaska
Juneau, Alaska
Phoenix, Arizona
Tucson, Arizona
Little Rock, Arkansas
Los Angeles, California
San Diego, California
San Francisco, California
San Jose, California
Santa Barbara, California
Goleta, California


Sacramento, California
Denver, Colorado
Hartford, Connecticut
Dover, Delaware
Bartow, Florida
Fort Clinch, Florida
Fort Lauderdale, Florida
Jacksonville, Florida
Miami, Florida
Orlando, Florida
Pompano, Florida
St.Augustine, Florida
Tampa, Florida


St.Petersburg, Florida
Atlanta, Georgia
Decatur, Georgia
Savannah, Georgia
Honolulu, Hawaii
Maui, Hawaii
Boise, Idaho
Chicago, Illinois
Joliet, Illinois
Springfield, Illinois
Indianapolis, Indiana
Des Moines, Iowa
Topeka, Kansas


Frankfort, Kentucky
Baton Rouge, Louisiana
New Orleans, Louisiana
Augusta, Maine
Baltimore, Maryland
Beltsville, Maryland
Boston, Massachusetts
Dearborne, Michigan
Detroit, Michigan
Minneapolis, Minnesota
St. Paul, Minnesota
Jackson, Mississippi
Columbus, Missouri


Kansas City, Missouri
Helena, Montana
Omaha, Nebraska
Las Vegas, Nevada
Reno, Nevada
Concord, New Hampshire
Elizabeth, New Jersey
Jersey City, New Jersey
Asheville, North Carolina
Raleigh, North Carolina
Cincinnatti, Ohio
Cleveland, Ohio
Columbus, Ohio


Oklahoma City, Oklahoma
Portland, Oregon
Philadelphia, Pennsylvania
Pittsburgh, Pennsylvania
Providence, Rhode Island
Charleston, South Carolina
Pierre, South Dakota
Nashville, Tennessee
Amarillo, Texas
Austin, Texas
Dallas, Texas
Fort Worth, Texas
Houston, Texas


Laredo, Texas
Lareto, Texas
San Antonio, Texas
Salt Lake, Utah
Montpelier, Vermont
Richmond, Virginia
Seattle, Washington
Charleston, West Virginia
Green Bay, Wisconsin
Cheyenne, Wyoming
Washington DC
Trenton, New Jersey
Albuquerque, New Mexico


Albany, New York
Long Island, New York
Manhattan, New York
New York City
Queens, New York
Yonkers, New York
Rochester, New York
Bismark, North Dakota


Partial list of cities in the United States where Day Translations have professional translators and interpreters




Abidjan
Adis Abeba
Alexandria
Alger
Almadabad
Amsterdam
Ankara
Athina
Auckland
Baghdãd
Bangalore


Bangdung
Bangkok
Beijing
Bogotá
Berlin
Brussels
Baghdãd
Cadiz
Cairo
Calcutta
Cali


Cape Town
Caracas
Cartagena
Cartago
Casablanca
Changchun
Chengdu
Chennai
Chile
Chongging
Copenhagen


Cúcuta
Dalian
Delhi
Dhaka
Dubai
Dusseldorf
Belo Horizonte
Essen
Florence
Frankfurt
Fukuoka


Geneva
Guadalajara
Guangzhou
Handan
Hangzhou
Hanoi
Harbin
Ho Chi Minh
Hong Kong
Hyderabad
Istanbul


Jakarta
Jinan
Kaiserslauten
Karachi
Katowice
Kinshasa
Koln
Kuala Lumpur
Lagos
Lahore
Lima


London
Madrid
Malaga
Manila
Manizales
Maputo
Marseilles
Medellín
Melbourne
Mendoza
Mexico City


Milan
Milano
Monterrey
Montréal
Moscow
Mumbai
Munich
Muscat
Nagoya
Nanjing
Napoli


Nice
Osaka
Paris
Porto Alegre
Prague
Pune
Pusan
Qingdao
Quimbaya
Recife
Rio de Janeiro


Riyad
Rome
Rosario
Salvador
Santiago
Sto Domingo
São Paulo
Seoul
Sevilla
Shanghai
Shenyang


Shenzhen
Singapore
Sonora
St.Petersburg
Stockholm
Sydney
Taipei
Tehrãn
The Hague
Tianjin
Tijuana


Tokyo
Toronto
Valledupar
Vancouver
Vienna
Wuhan
Xi'an
Yangon
Zürich